In a vote earlier this week, the University of Rochester's Faculty Senate formally censured Florian Jaeger, the professor at the center of the university's sexual harassment scandal. Jaeger is accused of alleged inappropriate sexual behavior in his interactions with former students and colleagues from 2007 to 2013.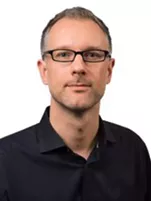 PHOTO PROVIDED
UR Professor Florian Jaeger
The allegations led to a lawsuit in federal court against the UR and the resignation of President Joel Seligman. The university and its prestigious Brain and Cognitive Science department have suffered a major blow to their reputation.
Jaeger, who received tenure, is currently on leave from his teaching responsibilities. And the censure does not mean that he is about to be fired from his position. It serves more as a public condemnation of his alleged wrongdoing.
A statement from Jaeger's attorney, Steven Modica, confirms that his client was censured. But it also vigorously condemns the senate's actions.
"The Faculty Senate vote to censure is the result of an alarming rush to judgment," Modica's statement says. "It was based on emotion, rumor and a well-designed public relations campaign on the part of the complainants."
An investigation commissioned by the UR trustees found that three separate investigations concluded that Jaeger didn't violate UR policy.