The Yards Artist Residency
All images by Rebecca Rafferty.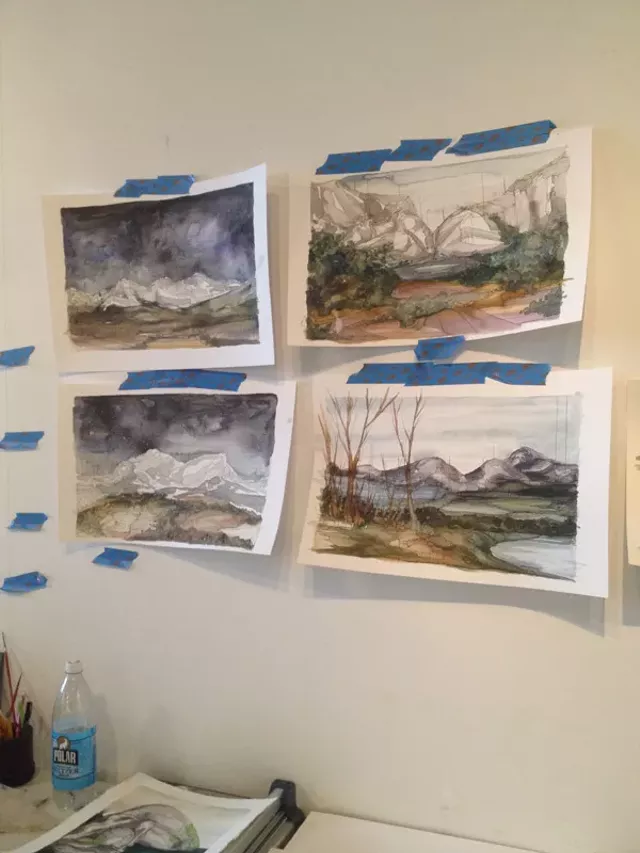 Watercolor and ink works by Andrea Durfee.
Andrea Durfee at work at The Yards Artist Residency.
Andrea Durfee creates watercolor landscapes with figurative elements hidden within.
Karsten Brooks, one of this round of artist residents, plays drums at The Yards.
A painting by Ryan Sutherland explores his reaction to Islamophobia.
Ryan Sutherland is relatively new to painting, and creates expressive portraits and cityscapes.
Jacquie O'Brien's set up at The Yards.
O'Brien creates mixed media sculpture and fiber artwork to explore gender.
A modified pair of panties by Jacquie O'Brien.
Atiya Jones, of Brooklyn, at work on her intricate drawings at The Yards.
A Jones drawing that explores events on the cellular level.
Some of Jones' work considers the obscurification of women.