New Yorkers have a diverse group of candidates to choose from when they vote for governor this year: a Democratic incumbent who's pragmatic but often progressive, a conservative Republican, a center-left independent, a Libertarian, and a Green who's well to the left of everyone. And their positions on state issue are so different that this year's campaign could have been an enlightening one.
Instead, this has been a strangely quiet race. Democratic incumbent Andrew Cuomo has treated the campaign almost as if it didn't exist. He refused even to debate until late last week, after his Republican opponent, Dutchess County Executive Marc Molinaro, mocked him about it. And the third-party candidates — independent Stephanie Miner, the Green Party's Howie Hawkins, and the Libertarian Party's Larry Sharpe — who were shut out of the sole television debate, have gotten little attention.
The result is the loss of a big opportunity to discuss the challenges and opportunities facing New York.
The candidates:
Andrew Cuomo
Seeking his third term as New York's governor, Andrew Cuomo has dominated the media coverage and campaign fund-raising. He leads in the polls. He dominates in fund-raising. His party dominates in voter registration. And he has made sure he's visible, every day, everywhere.
Almost daily, Cuomo's at one end of the state or another, making announcements about funding for important local or state projects. He's also been pushing back against President Donald Trump on everything from immigration to changes in the federal tax laws. That kind of leadership isn't frivolous; state initiatives in areas like reproductive rights and the environment could protect New Yorkers, help mitigate federal actions, and pave the way for change at the national level.
Cuomo has plenty of critics – and he's made plenty of enemies, given his penchant for grandstanding and bullying. But he has accomplished a lot as governor, some of it boldly progressive. He pushed the state legislature to pass one of the nation's strongest gun-control laws. He helped get the marriage equality act passed, created the state's health exchange, and required insurers to cover over-the-counter contraception.
He banned fracking, established a program that provides tuition-free college at CUNY and SUNY for qualified students, worked with legislators to create a legal-defense fund for immigrants, and supported the federal Dream Act.
Cuomo also directed the state's labor department to study "on-call" scheduling, which led to regulations requiring employers to give 14-day advance notice of workers' schedules to provide extra pay for last-minute assignments.
And his budgets have included increased funding for affordable housing, housing for the homeless, and renewable energy programs. He helped push for legislation that raised the age of criminal responsibility to 18 from 16.
But his property-tax cap and his support for charter schools has angered many progressives. While people close to him have been convicted of felonies, Cuomo hasn't been charged with anything. But he damaged his own image when, after establishing the Moreland Commission to investigate corruption, he abruptly shut it down when it started digging into efforts by Cuomo donors.
Lieutenant Governor Kathy Hochul is also running for reelection; the governor and lieutenant governor run as a single option in the general election.
Cuomo's campaign website: https://www.andrewcuomo.com/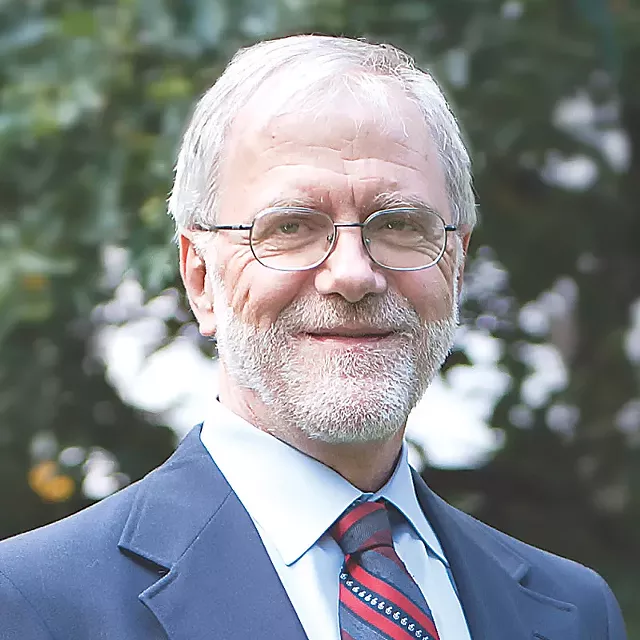 Howie Hawkins
Green Party candidate Howie Hawkins is the epitome of a perennial candidate. He has run for governor twice previously, and, as a recent New York Times profile noted, he has also had campaigns for the US Senate, the House of Representatives, New York comptroller, Onondaga county executive, Syracuse mayor, Syracuse auditor, and the Syracuse Common Council.
He lost them all, but that hasn't stopped him from running again. And it seems obvious that he has no illusions about winning; he's running to push progressive causes. Promoting change, pushing the mainstream parties to reform, has been the traditional role of third parties like the Greens, he told the Times.
Hawkins' has strongly liberal positions on issues ranging from agriculture to immigration. He wants give farmers a guaranteed living income, ban absentee-owner corporate farms, and provide financial and technical support to help farmers move to organic farming.
He wants to ban single-use plastic products and end solid-waste incineration, and he wants an Environmental Rights Amendment to the state constitution. He wants the legislature to pass the Comprehensive Contraceptive Coverage Act and the Reproductive Health Act, which would codify Roe v. Wade protections in state law. He wants the state to pass an Equal Rights Amendment to the constitution.
He wants to cut taxes for workers, tax stock transfers, and raise taxes on the unearned income of the wealthy, and he wants a progressive carbon tax.
He wants the state to pass the Gender Expression Non-Discrimination Act and outlaw "conversion therapy." He wants the legislature to declare New York a Sanctuary State, enact a state Dream Act, and approve drivers licenses for undocumented immigrants.
He wants the state labor law to cover farmworkers, home care workers, and prisoners who work. He wants to establish a state cabinet-level civil rights department, abolish cash bail, ban solitary confinement, and create a statewide public defender's office.
In addition to supporting those causes, people who vote for Hawkins for governor play another role: helping keep the Green Party on the general-election ballot for the next four years. If a political party's candidates for governor and lieutenant governor don't get 50,000 votes, the party loses its automatic ballot status. It can still run candidates, but the candidates have to collect 15,000 petition signatures.
Hawkins' running mate is New York City teacher, union leader, and activist Jia Lee.
Hawkins' campaign website: http://www.howiehawkins.org/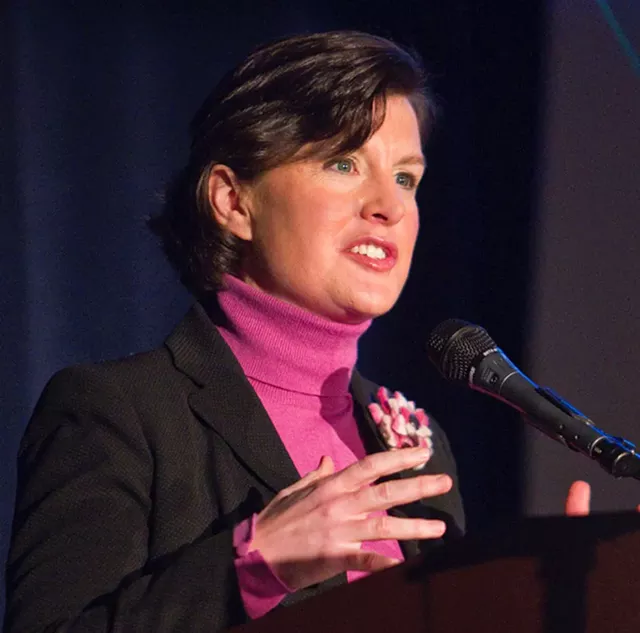 Stephanie Miner
An attorney and former member of the Syracuse Common Council, Stephanie Miner served two terms as mayor of Syracuse. Although she was elected to her Syracuse positions as a Democrat, she's running for governor as an independent, with the backing of the bipartisan Serve America Movement.
She has openly attacked the governor, focusing particularly on corruption in state government and what she says are state giveaways in Cuomo's massive economic development programs. That money should go to infrastructure and to programs that benefit all New Yorkers, she says.
Miner's positions are fairly center-left, and both Republicans and Democrats could find some areas where they agree with her. In 2017, as mayor, she declared Syracuse a Sanctuary City, and she has supported the push to give drivers licenses to undocumented immigrants. Her proposal to have Syracuse house some undocumented immigrant children led to public protests.
She supports a single-payer health care system but only at the federal level. Health care is expensive, and New Yorkers are already taxed too highly, she says. She has been opposed to fracking, noting that Syracuse gets its water from Skaneateles Lake, which is in the Marcellus Shale basin. She favors legalizing marijuana, which she says should be regulated and taxed.
She wants to reduce the state's bureaucracy and cut property taxes, and she wants the state to take over Medicaid costs for counties outside of New York City,
She wants JCOPE, the state's Joint Commission on Public Ethics, replaced with "a truly independent," stronger commission. She wants to ban anonymous campaign contributions; make the comptroller, rather than the governor, responsible for overseeing economic development proposals; and limit the outside compensation of state officials, including legislators, to 25 percent of their salaries. She wants the state to put all contracts for goods and services out for competitive bidding.
She wants a non-partisan group to handle the state's redistricting, and she wants voting reforms including statewide early voting, voting by mail, election-day voter registration, and removal of restrictions on getting absentee ballots. She wants state and federal primaries held on the same day.
Miner's running mate is Michael Volpe, a Republican who is mayor of the Village of Pelham in Westchester County.
Miner's campaign website: https://www.minerforny.com/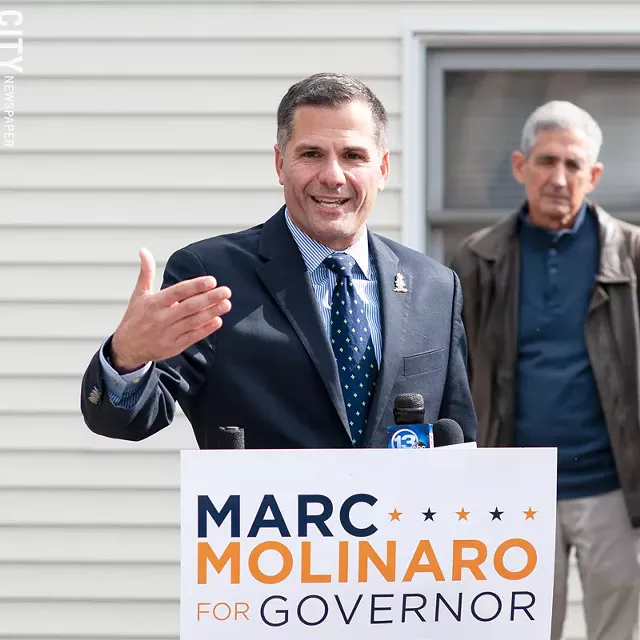 Marc Molinaro
At age 42, Republican Marc Molinaro already has deep experience in government. He was elected to his first public office, as a Village of Tivoli trustee, when he was 18. He was elected mayor – the country's youngest – at age 19, served in the Dutchess County Legislature, was a member of the state Assembly, and has been Dutchess County Executive since 2012 (the county's youngest when he was elected).
Molinaro has focused much of his campaign on two topics: government corruption and taxes. To address corruption, he says he would push for term limits for state elected officials; for an independent commission to draw legislators' district lines; and for initiative and referendum, giving voters the power to propose legislation and constitutional amendments.
He wants an independent auditor to review state contracts, he wants the state's Committee on Open Government to have the power to enforce the Freedom of Information Law and the Open Meetings Law, and he wants a ban on political contributions by people and businesses seeking state contracts. And he wants to convene a commission to investigate corruption by public officials and temporarily halt the state's economic development funding while reforms are put in place.
His ideas on taxes and government finance echo those of other Republicans. He wants to make the property tax cap permanent, double the state income-tax exemption level on older adults' retirement income, eliminate the 2 percent tax on utility bills, eliminate the "millionaires tax" on high-income New Yorkers, and reform and eventually eliminate the state's estate tax.
He says he would eliminate "unnecessary unfunded mandates." He would have the state take over the local share of Medicaid costs as well as the cost of preschool special education and legal services for the poor. And he would establish a commission to evaluate other state-imposed mandates.
He would overturn the state's Scaffold Law, which requires contractors to ensure the safety of workers on above-ground construction sites. And he wants to raise the threshold of the state's prevailing wage law, requiring that 50 percent of workers on a public construction job, rather than 30 percent, be unionized.
Running for lieutenant governor on Molinaro's ticket is former Rye, New York, Deputy Mayor Julie Killian, who has worked at Merrill Lynch and Citibank.
Molinaro's campaign website: https://molinaroforny.com/
Provided photo
Larry Sharpe
Larry Sharpe
The Libertarian Party candidate is an executive coach and management consultant. And he, like his party, takes positions shared by both conservatives and liberals.
He is strongly pro-business. He wants to overhaul New York's workers compensation laws, repeal the "scaffold law," and loosen restrictions on businesses. He opposes raising the minimum wage for tipped restaurant employees, but he supports prevailing-wage laws.
Sharpe favors legalizing cannabis and hemp farming and wants to make funding available for research and development of cannabis and hemp crops.
He wants to lift the state's moratorium on fracking, explore safer nuclear reactors, and promote renewable energy.
Sharpe supports repealing the SAFE Act, which toughened some of New York's gun laws. He wants to end mandatory education after 10th grade, reduce state education mandates, and reduce the number of administrators in schools.
He wants to lower the cost of health care, and convert Medicaid into health-care debit accounts.
He also wants to reduce bail amounts for low-level, non-violent offenders, and to "reduce, and one day eliminate" the prosecution and imprisonment of people for low-level drug crimes. He also wants to give payroll-tax waivers to businesses that hire former prisoners.
Running for lieutenant governor on his slate is Rochesterian Andrew Hollister.
Sharpe's website: https://www.larrysharpe.com/.