Page 3 of 5
The arts leaders

A variety of performing arts groups have been raising concerns about the RBTL theater proposal for more than a year. In July 2017, Geva's artistic director Mark Cuddy and its executive director Christopher Mannelli sent City Council a memorandum with a detailed list of concerns.
While Cuddy and Mannelli signed the memorandum, they said it was the result of discussions the previous month by more than a dozen leaders of Rochester's arts, cultural, and design institutions. Other leaders "have chosen to remain publicly silent," they said in the memorandum, "because of their ongoing relationship" with City Hall, an obvious reference to city funding for the arts.
The arts leaders said they were not taking a position for or against the proposed RBTL theater. But, they said in the memorandum, "in our view, due diligence has not been undertaken and the arts community has not had an opportunity to comment."
Among the points the memorandum raised:
• Is a single theater the best use of Parcel 5? Will a theater open only a few hours a day, fewer than 365 days and nights a year, boost downtown's vitality and support Rochester's arts and cultural sector?
• In a region with relatively flat population growth, is there enough audience to support a 3,000-seat theater? (RBTL's Auditorium Theatre has 2,400 seats.)
• How will the new theater affect existing venues and non-profit organizations?
• What will happen to the historic Auditorium Theatre if RBTL has a new theater?
• What can the city do to support the wider arts and cultural community?
The memorandum also raised a concern that many critics of the RBTL proposal have raised: While RBTL staff and support personnel are local people, the performers and producers of the touring Broadway shows are not, so their payroll doesn't do much for Rochester. And much of the proceeds go out of town.
"According to RBTL's 2014 Form 990," the memorandum said, "at least 64% of expenses went to 'artist fees' – paid to the for-profit producers who toured their shows to the Auditorium. With touring residencies in Rochester mostly limited to one week or less, these payments overwhelmingly go out of our community, engendering very little local economic impact."
"What is the public value of dedicating land, construction dollars, and possible annual subsidies to a project that creates more revenue to send out of Rochester to for-profit promoters and producers?" the memorandum said.
The memorandum also challenged RBTL's insistence that it will not have an operating deficit in the new theater. A consultant's study of a previous iteration of a new RBTL theater – as part of the Renaissance Square project planned more than a decade ago – suggested that the theater would have a deficit of nearly $1 million. If RBTL runs a deficit in a theater on Parcel 5, the arts leaders asked, wouldn't city and county taxpayers have to make up the difference to keep the prominently placed theater from shutting down?
Concerns about the theater continued to grow last summer, and in August, officials of the Rochester Philharmonic Orchestra, the Eastman Theatre, Geva, and other institutions wrote Mayor Lovely Warren and City Council urging them to conduct a study of how the new theater would impact existing arts venues.
The city commissioned that study, and it was due to be completed at the end of this month. However, this month city officials agreed to give the consultants an extension. The due date is now September 30.
In interviews earlier this month, arts leaders said their concerns from last year are still valid. "There are still lots of unanswered questions," Geva's Mannelli said – including specifics about the project itself.
Several arts organizations are in the midst of large fundraising campaigns, Mannelli said, and they're concerned about how the RBTL project might affect them.
"Our biggest concern in this," said Mannelli, "is that we want what's best for the city as well." And, he said, some of Rochester's numerous small arts organizations need assistance, he said, "so we hope their voices are being heard."
Geva's leaders have been particularly outspoken about the RBTL proposal, and Mannelli cautioned that Geva's concern isn't "pushback against RBTL, because we believe that what they do has a place in the full spectrum of arts and entertainment in the city."
"It's not that we think they shouldn't be doing the work," he said. "It's important work and should be there. It's the question of the impact of this particular project and that idea of the transparency behind it, what the plan is, if it's a feasible plan or not, and the lack of detail around it."
Arts and Cultural Council chair Dawn Lipson also raises question about the theater's feasibility and the lack of detail.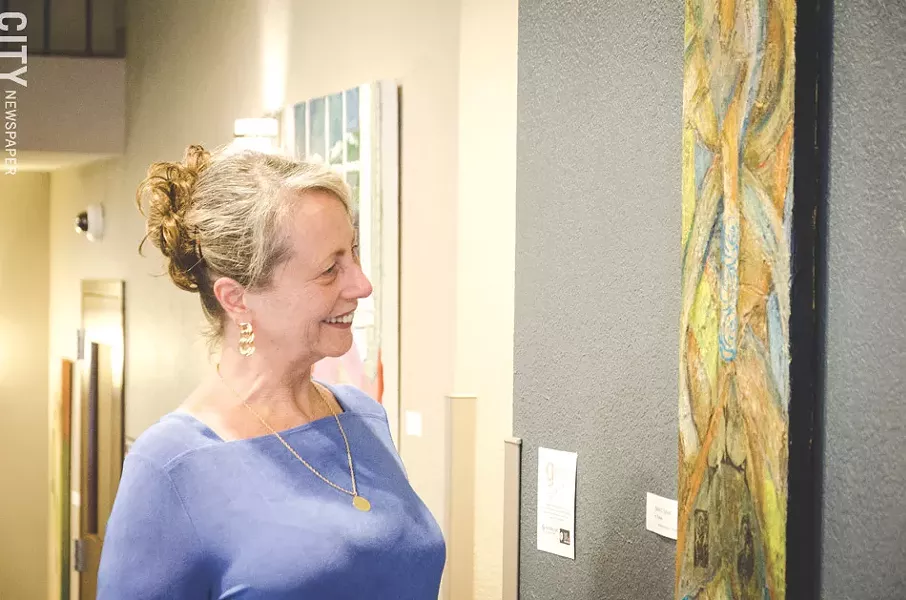 FILE PHOTO
Dawn Lipson (above) is president of the Rochester Arts and Cultural Council. With her late husband, Jacques Lipson, she has been a longtime benefactor of local arts organizations.Also speaking out on behalf of arts groups concerned about the impact of a new RBTL theater have been Geva Theatre's executive director, Christopher Mannelli, and its artistic director, Mark Cuddy.
A major concern is "the budget that was presented by Broadway Theatre League," she said in a recent interview. "It shows an increase in patronage, and we don't know what that's based on. We don't know where they're getting that data from."
"You'd have to be 80 or 85 percent full to make those budget numbers," Lipson said. "And they haven't been doing that the past couple of years for a smaller house. And I know they say, 'Well, part of it will be the new venue,' but I don't know what they're really basing that on. And so, that has the arts community concerned."
"I think it really comes down to: If this is a viable plan, there should be documentation going forward about where the budget numbers are coming from, how they can be verified," Lipson said.
"When we have a stable population in our community," she said, "where are these additional patrons going to be coming from?"
The consultants' feasibility study hasn't been completed, so it's hard to know what they looked at, but arts leaders felt that the previous study – conducted in 2016 – was too limited. And both Lipson and Mannelli say that based on what they've heard from people who have been interviewed, the scope of the current study is also too limited.
"It was done by a company that's not familiar with the local landscape," Lipson said, "and it didn't go into the kind of detail that would really raise the comfort level of those that are concerned in our community."
The arts community, she said, wants to see a plan. "There've been so many revisions and changes," Lipson said. "They'd like to see a plan as it exists now, this day and time. They'd like to see a real budget and citations about what that budget is based on. And they'd like to have a more transparent process with the city."