This past Sunday we made our way to The Episcopal Church of St. Luke & St. Simon Cyrene on the eve of the Paris Climate Talks as Rochesterians gathered to demand global action from their elected officials during the Rochester March for Global Climate Change.
About 400 people filled the church to hear speakers from city government, Mothers Out Front, and more who were invested in green action. Then demonstrators made their way outside to march through downtown with signs and chants that highlighted their cause.
The slideshow below captures part of the demonstration.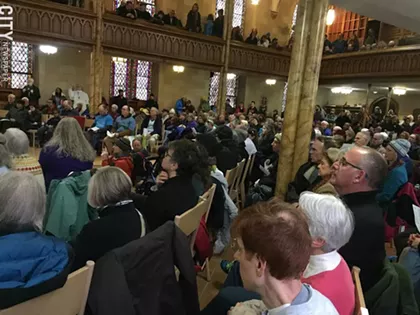 6 slides