There are really only two movie seasons at this point: prestige film season and summer movie season. Summer is the time when studios break out their shiniest and most expensive toys, and the season inevitably brings with it some happy surprises as well as the occasional massive disappointment. But every studio is hoping they've got one of those rare, true phenomena: the type of film that goes on to dominate the pop culture conversation, providing audiences an escape from the world or — at their best — helping us to make a bit more sense of it.
Whether you're looking for the biggest blockbusters, under-the-radar indies, or screenings of some old favorites, there are plenty of films, events, and ongoing series to keep you entertained and air-conditioned throughout the coming months. So grab your popcorn and let's break it all down, Kindergarten-style.
COURTESY 20TH CENTURY FOX
A is for America's Favorite Pastime: It's not truly summer without taking in a baseball game or two, and the Dryden Theatre's even got us indoor kids covered, screening an entire series of classic baseball movies throughout July and August. With selections like "Bull Durham," "Damn Yankees," "Field of Dreams," and my personal favorite, "The Sandlot," there's not a foul ball in the bunch.
B is for Bong Joon-ho: The "Snowpiercer" director follows up that ingeniously nutty sci-fi parable with "Okja," the story of a young girl who fights to keep her best friend — who happens to be a giant monster — from being exploited by a nefarious corporation run by Tilda Swinton. (June 28 on Netflix)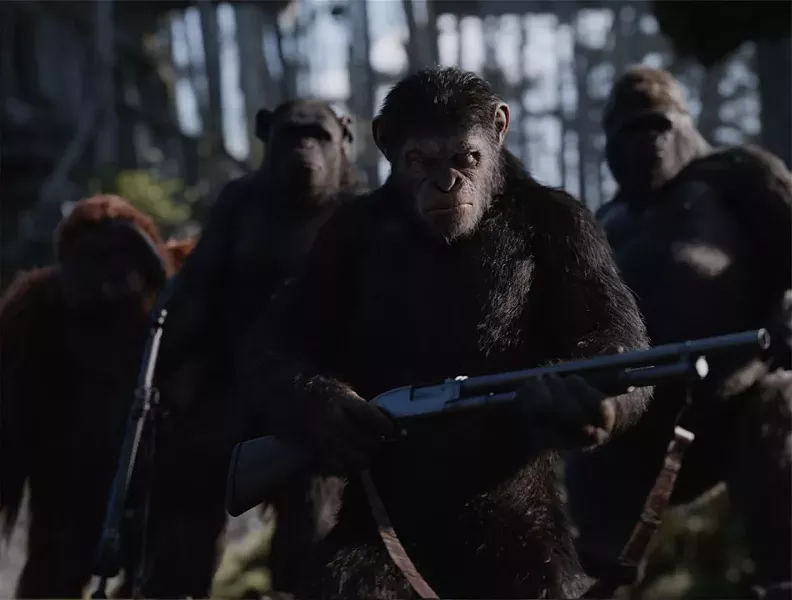 COURTESY 20TH CENTURY FOX
C is for Caesar: Andy Serkis returns to the role of Caesar, the reluctant leader of the simian rebellion in "War for the Planet of the Apes," the third chapter of the (shockingly good) reborn "Apes" franchise. In this installment, the last vestiges of humanity — led by Woody Harrelson — engage in all-out war against those damn, dirty apes. (July 14)
D is for Drive-In: Avon's Vintage Drive-In theatre is a summer must. There's just something about watching a movie under a starry sky that makes even the silliest of popcorn flicks infinitely better.
E is for Existential: After last year's underrated "Pete's Dragon," writer-director David Lowery reunites with his "Ain't Them Body Saints" stars Rooney Mara and Casey Affleck for "A Ghost Story." Affleck plays a man who, after his death in a car accident, returns as a ghost (complete with white sheet and eye holes) to silently watch over his wife (Mara) as she grieves and attempts to move on. Reviews out of Sundance were spectacular, promising a poignant exploration of death, the afterlife, and time itself. (July 7)
F is for F*** That: Three words: "The Emoji Movie." Sure, it's possible this will turn out to be the biggest animated surprise since "The Lego Movie" ... but I doubt it. (July 28)
COURTESY PARAMOUNT PICTURES
G is for Gore: Al Gore, that is. In 2006, the former Vice President helped bring the climate change discussion into the mainstream with the Oscar-winning "An Inconvenient Truth." Now get ready for "An Inconvenient Sequel: Truth to Power," which follows Gore's ongoing crusade over the intervening 10 years. (July 28)
H is for Hulk Hogan: Hogan is the central figure in the bound-to-be-fascinating doc, "Nobody Speak: Hulk Hogan, Gawker, and Trials of a Free Press," which delves into the state of modern journalism through the lens of the former professional wrestler's successful lawsuit against Gawker Media. (June 23)
I is for Identity Crisis: In the darkly comedic satire "Ingrid Goes West," Aubrey Plaza stars as an unstable loner who becomes fixated on a popular social media influencer (played by Elizabeth Olsen), going to great (and eventually dangerous) lengths to befriend her. (August 4)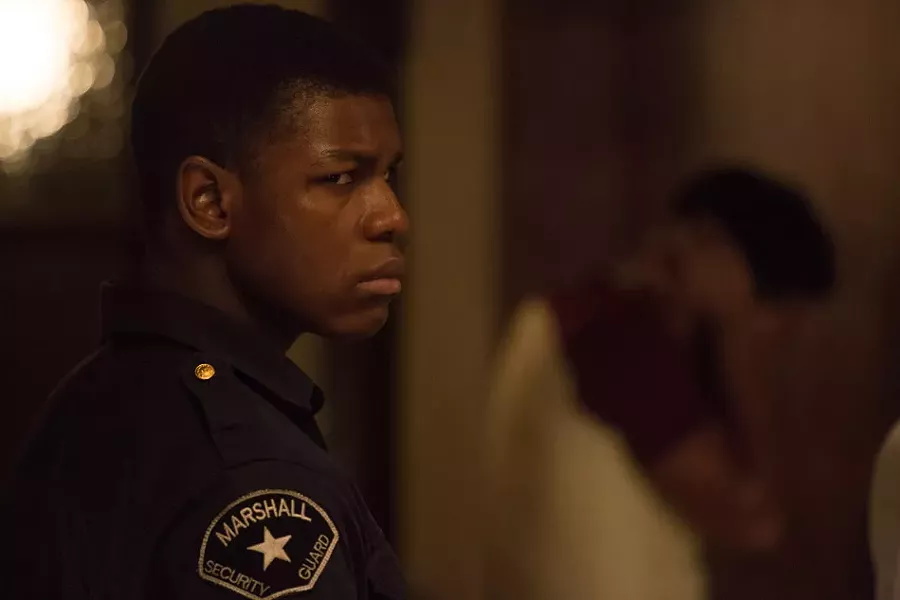 COURTESY ANNAPURNA PICTURES
J is for John Boyega: The young actor's star continues to rise after "The Force Awakens" (we'll pretend "The Circle" never happened, for everyone's sake). In "Detroit," an early awards-season contender from director Kathryn Bigelow, Boyega plays a local police officer caught up in the riots and civil unrest that rocked the city during the summer of 1967. (August 4)
K is for Kick-Ass: Charlize Theron is an elite MI6 agent assigned to a deadly mission in Berlin in "Atomic Blonde," the gonzo-looking thriller from "John Wick" co-director David Leitch. The trailers promise face-melting action, and reviews out of SXSW claim it delivers. (July 28)
COURTESY COLUMBIA PICTURES
L is for Ladies Night: It's all sex, drugs, and banana hammocks for Scarlett Johansson, Kate McKinnon, Zoe Kravitz, Jillian Bell, and Ilana Glazer ("Broad City") in "Rough Night," a gleefully R-rated comedy about a Las Vegas bachelorette party that's fun, fun, fun ... until the ladies have to figure out what to do with a dead male stripper. (June 16)
M is for Mandy Moore vs. Sharks: That's the simple, yet elegant premise behind "47 Meters Down," an aquatic thriller about two sisters whose cage diving excursion turns into a fight for survival when their cage's wire snaps, dropping them to the ocean floor, where they're surrounded by Great Whites. (June 16)
N is for Nolan: Christopher Nolan's "Dunkirk" chronicles a critical WWII battle in which more than 300,000 Allied soldiers had to be evacuated from the beaches of France after being cornered by the Germans. The movie was shot by cinematographer Hoyte van Hoytema largely on 65mm IMAX cameras, which all but guarantees it will be epic. (July 28)
COURTESY WALT DISNEY STUDIOS
O is for Origin Story: As in "Thank the lord, 'Spider-Man: Homecoming' isn't another damn origin story!" Instead, Tom Holland's Peter Parker teams up with Robert Downey Jr.'s Iron Man to take down the villainous Vulture (Michael Keaton), thus sparing us from having to watch poor Uncle Ben kick the bucket one more time. (July 7)
P is for Period Dramas: The Dryden Theatre gives a salute to lavish, old school filmmaking in this series (continuing through June) presenting some of cinema's great historical epics, from "Arabian Nights" to "War and Peace." The pièce de résistance will be a brand new 35mm print of Stanley Kubrick's masterpiece, "Barry Lyndon" (June 22 and June 24).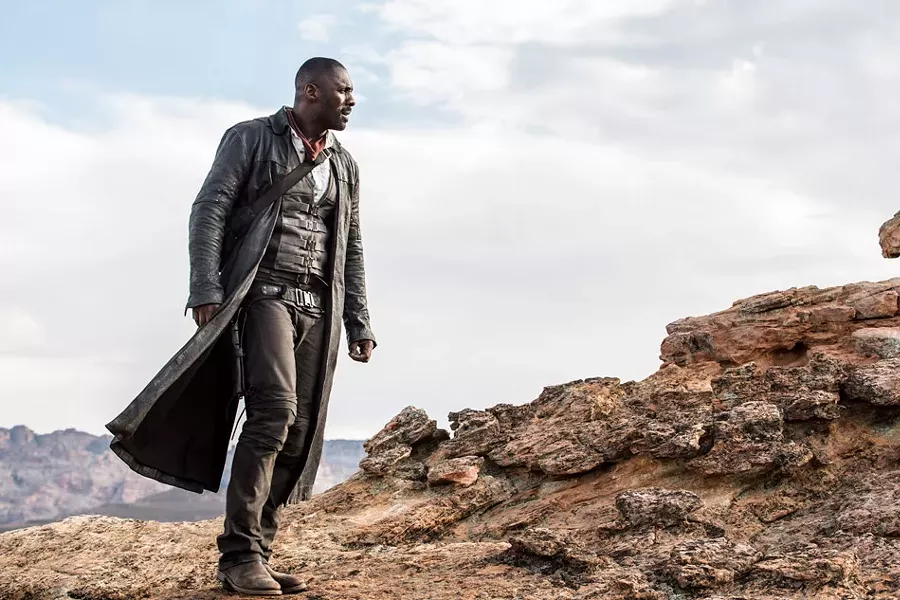 COURTESY COLUMBIA PICTURES
Q is for Questions, So Many Questions: Fans have been clamoring for a screen version of Stephen King's fantasy western series, "The Dark Tower," for years, and they'll (hopefully) finally get their wish with this long-delayed adaptation featuring Idris Elba as the Gunslinger and Matthew McConaughey as the evil Man in Black. No one's sure how closely the final product sticks to the plot of the eight-book series, though the film was already pushed back once since getting a release date (it was originally slated for July), so fingers crossed we'll actually get to find out. (August 4)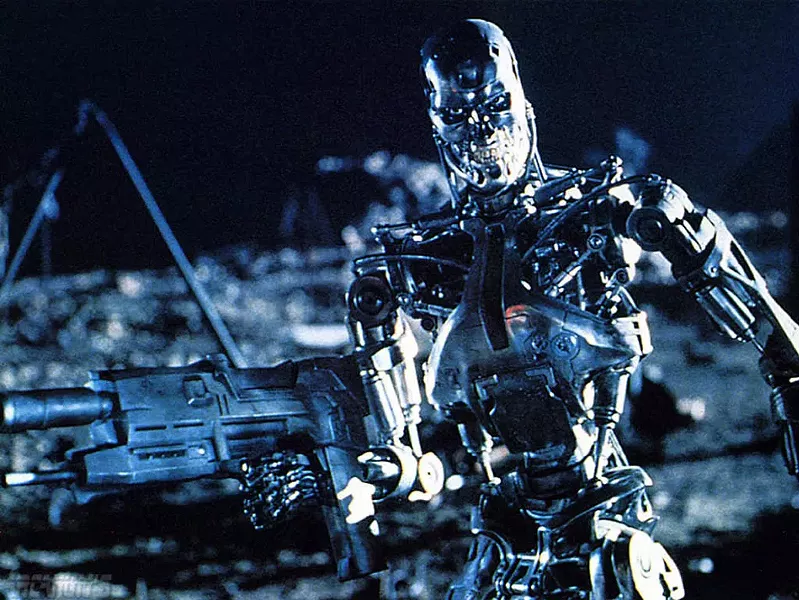 COURTESY 20TH CENTURY FOX
R is for Re-release: James Cameron's "Terminator 2: Judgment Day" gets a brand new, fancy-pants upgrade to 3D, and even if the bells and whistles of the format prove unnecessary, any excuse to see this gem in theaters again is worth it. (August 25)
S is for Saturday Night Rewind: The Little's monthly series screening popular genre films on glorious 35mm has a great summer lineup: "Robocop," "E.T.," and "Indiana Jones and the Temple of Doom." See your favorites as they were meant to be seen: on the big screen.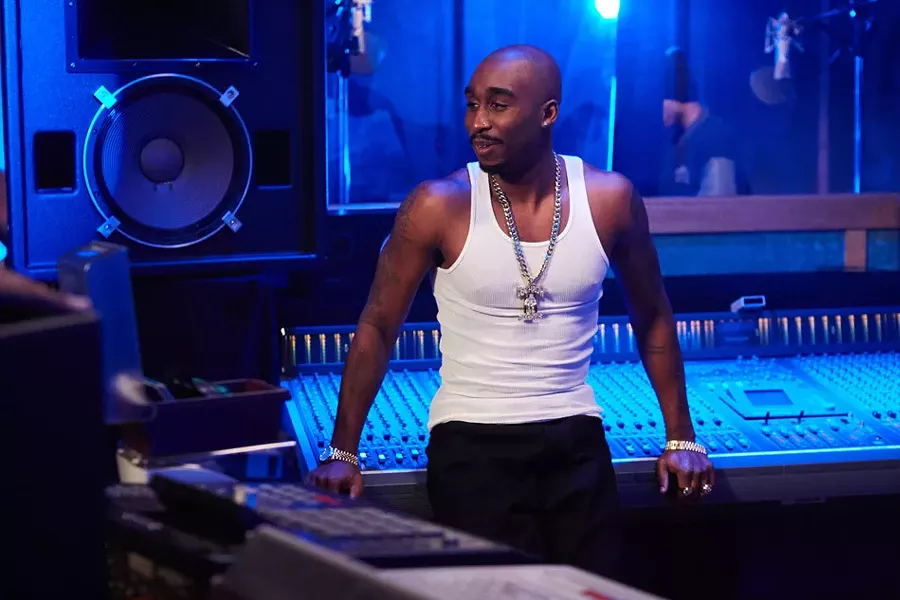 T is for Tupac: The rapper gets the biopic treatment in "All Eyez on Me," which chronicles the music icon's life from childhood to his rivalry with the Notorious B.I.G. and through his murder at age 25. (June 16)
COURTESY UNIVERSAL PICTURES
U is for Universal Monsters: Tom Cruise stars with a cursed Sofia Boutella in "The Mummy," the first film of a planned Marvel-style connected universe featuring Universal Studios' stable of classic movie monsters (watch out for Russell Crowe's appearance as a decidedly mild-mannered Dr. Henry Jekyll). Because that's what all the cool studios are doing these days. (June 9)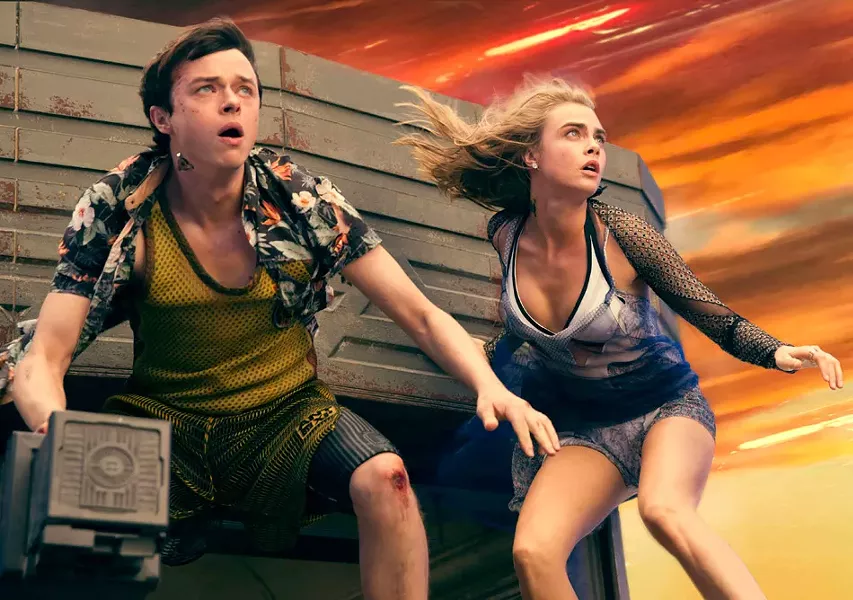 COURTESY STX ENTERTAINMENT
V is for Valerian: Luc Besson adapts the series of French comics that served as the inspiration behind "Star Wars" in "Valerian and the City of a Thousand Planets," a sci-fi space opera in the vein of the director's beloved "The Fifth Element." (July 21)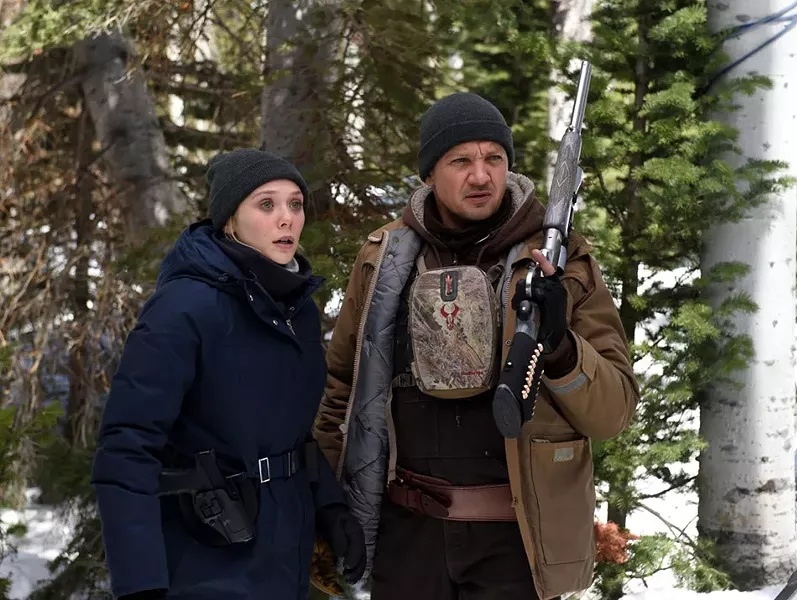 COURTESY THE WEINSTEIN COMPANY
W is for Wyoming: The wintry mountains of the Cowboy State serve as the backdrop to "Wind River," a thriller starring Jeremy Renner and Elizabeth Olsen, which gives audiences a chance to see what "Sicario" and "Hell or High Water" writer Taylor Sheridan can do behind the lens as director. (August 4)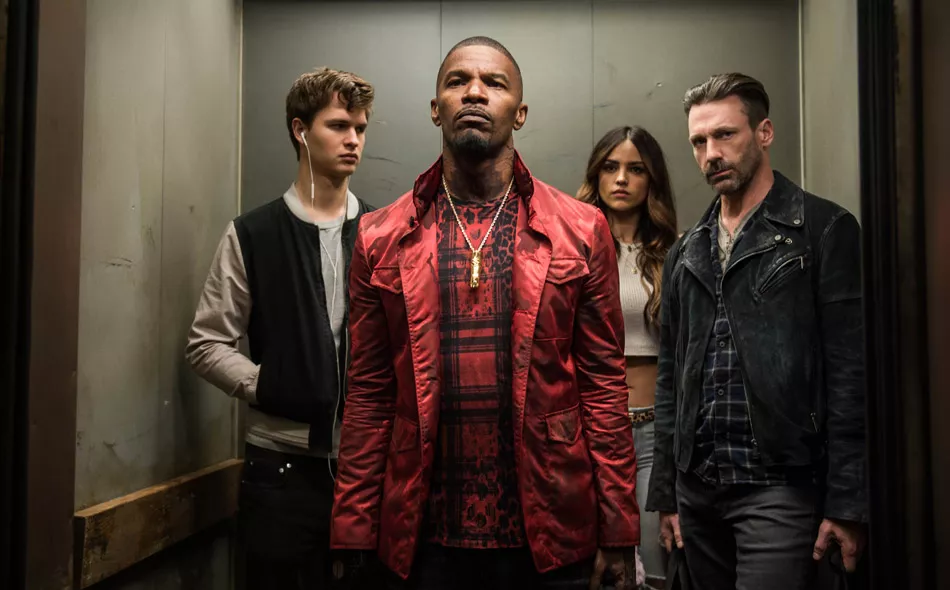 COURTESY TRISTAR PICTURES
X is for FoXX, Jamie Foxx: Listen, you try coming up with "x" words when X-Men, X-Wings, and xenomorphs are all out of season. Now, if you're done criticizing, we can move on: Jamie Foxx co-stars in "Baby Driver," Edgar Wright's heist and car chase bonanza about a getaway driver (Ansel Elgort) who agrees to pull one last job before getting out of the game for good. This is, without a doubt, my most anticipated film of the summer. (June 28)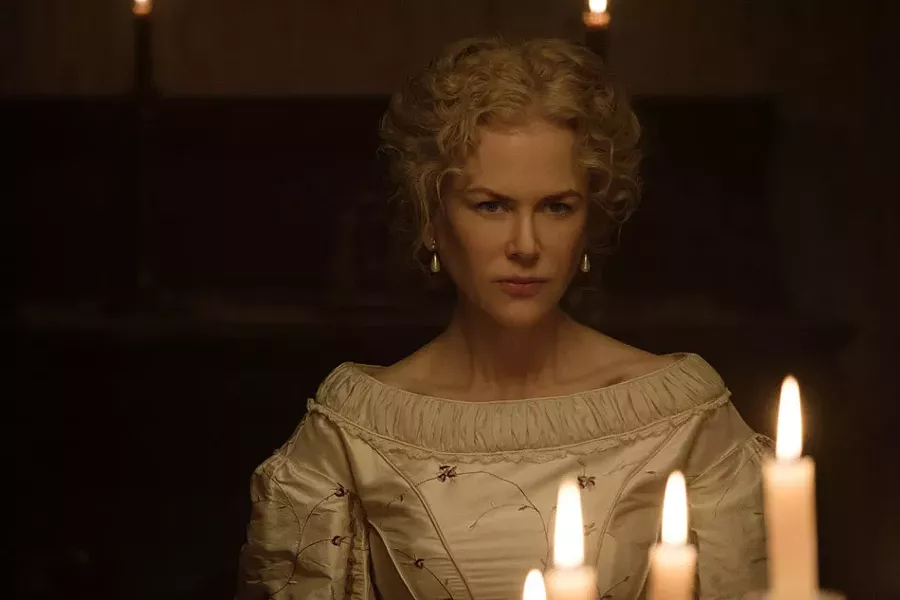 Y is for Yasss Queens: Nicole Kidman, Kirsten Dunst, and Elle Fanning are among the vengeful belladonnas of Sofia Coppola's "The Beguiled," a remake of the 1971 Clint Eastwood-starring thriller about the women of a Confederate boarding school who take in a wounded Union soldier (Colin Farrell), an act which has some startling repercussions. (June 23)
Z is for Zoe Kazan: The actress stars alongside Kumail Nanjiani in "The Big Sick," a romantic-comedy co-written by Nanjiani and his wife, Emily V. Gordon, inspired by their real-life courtship. The glowing response out of Sundance and SXSW says the film is equally hilarious and heartfelt, suggesting this could be one of the year's dark horse hits. (June 23)