You could call 2013 the year of the charter school in Rochester. Charters have been operating in the city for years, of course, but attention intensified last year and charter chatter was everywhere.
Three new charters were approved to open, with several more in the pipeline. Rochester schools superintendent Bolgen Vargas repeatedly lamented the loss of students and district resources to charter schools. And Lovely Warren made education — specifically, her desire to bring more charters to Rochester — the centerpiece of her winning mayoral campaign.
Given that interest in charters continues to grow, you may wonder how they get approved. And if big charter school organizations have an advantage over the homegrown mom and pop applicants, as some people say they do?
And what happened to the original intent of charter schools: to discover new teaching methods and then apply those techniques in traditional public schools?
Charters in New York are approved by the State University of New York or the State Education Department. The legislation, which passed in 1998, also gave the chancellor of education in New York City the authority to approve charters there.
But most applications go through SUNY or the SED, and in both cases, the process is rigorous, costly, and time-consuming. And each application undergoes multiple stages of review — a process not unlike applying to a top-tier university or being a contestant on the Food Channel's "Chopped."
"Only 16 percent of first time [SUNY] applicants get approved," says Catherine Kramer, SUNY's director of charter school information. Odds improve for applicants who resubmit their proposals after they've addressed reviewers' concerns, she says. But there are no guarantees.
John Bliss, co-founder of Urban Choice Charter School in Rochester and a former teacher in the city school district, learned this firsthand. His application for a new charter, One Roof Charter School, was rejected by SUNY. The rejection letter included a lengthy list of reviewers' concerns and ended with a politely-worded paragraph saying that even if the issues are addressed, approval still isn't guaranteed.
Bliss says that although the process is supposed to be transparent, it isn't. And he says there's no consistent formula for getting an application approved.
The process is also long and drawn out, taking anywhere from 18 to 36 months, and requires significant financial resources.
A charter proposed by David Silver and Donna Cozine of Rochester was one of six applications approved by the State Education Department last year. And that was on the second submission.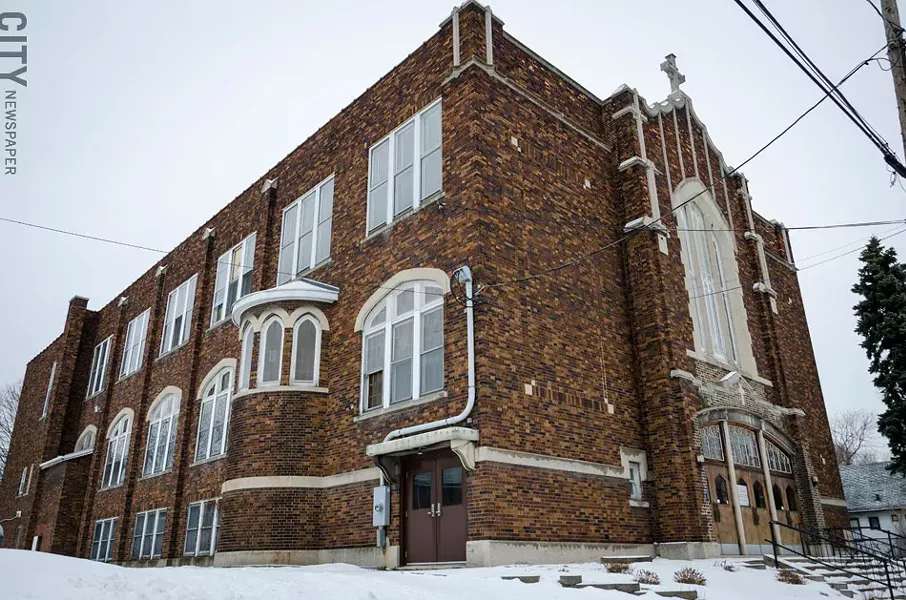 PHOTO BY MARK CHAMBERLIN
St. Bridget's Church in the Northeast section of the city is the future home of PUC Achieve Charter School. PUC plans to open nine more schools in Rochester.
"We applied to SUNY first, and then we withdrew it and reapplied to the SED," Cozine says. "We rewrote the whole application."
Silver, a former School of the Arts principal, says Renaissance Academy Charter School of the Arts will open in the city in August. The elementary charter school will emphasize music, drama, and the visual arts.
Supporting yourself while devoting the necessary time to prepare the application is difficult for small, first-time applicants, Cozine says. SUNY and the SED not only want to see a thorough explanation of the proposed school's academic programs, she says, they also look for an extremely detailed business plan.
Nationwide, a cottage industry has developed over the last 15 years to guide applicants through the process, Cozine says, but it's expensive.
It took Cozine, Silver, and two associates working full time for five months to complete the rewrite, she says. A larger company often has administrative, legal, and financial support to draw upon.
"This is not our business field," Silver says. "We're a bunch of educators. It's a very comprehensive process. As an applicant, it was difficult, but as a taxpayer, I was pleased to know it's this hard."
Some applicants say that New York's approval process increasingly favors big charter school management organizations with multiple schools that are often tied to wealthy business owners.
Bliss says personal connections to the authorizers, money, and a track record with charters help.
"I can't say it's impossible, but it's much more difficult for a grassroots group to get [its] application approved," he says. "It's like a demolition derby and you're in a Honda Civic and the other guy's in a Hummer."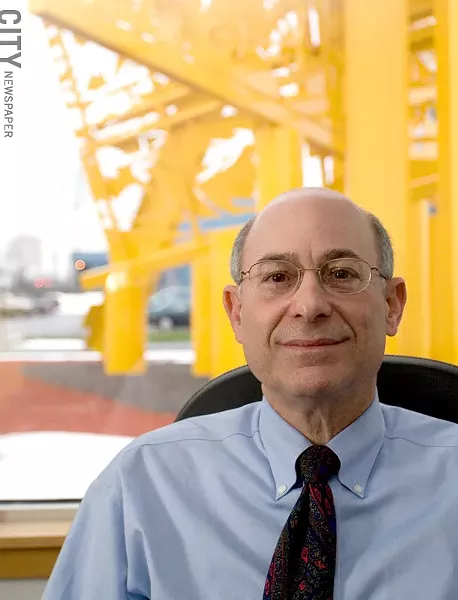 FILE PHOTO
Joe Klein created E3-Rochester to help successful charter school organizations open new charters in Rochester.
Some people point to Joe Klein as an example of a successful local business owner who is using his influence to further the charter school movement.
The founder of Klein Steel and co-founder of Uncommon Schools-Rochester Prep charter school recently created E3-Rochester, an organization devoted to opening high-quality charter schools in Rochester. Klein has helped two out-of-state CMO's establish schools here. Vertus and Partnerships to Uplift Communities or PUC will open in the fall.
Vertus, founded by Perry White, who also founded Cleveland's Citizen's Academy, will open with about 96 students. The focus will be on young men who are at great risk of not graduating or have dropped out.
Former Rochester schools Superintendent Jean-Claude Brizard is on Vertus's application as a member of the school's design team, and more than a half-dozen local business leaders appear as board members, including General John Batiste, president and CEO of Klein Steel.
And Klein is the lead applicant and co-founder of PUC's first school in New York State, Rochester's PUC Achieve Charter School. The school will open in the fall with about 100 fifth-graders.
Klein, who recently completed a master's program in education at Harvard University, disagrees with the claim that SUNY and the SED show bigger organizations deferential treatment.
A recent application Klein supported for Finger Lakes Charter School was rightly rejected, he says, because the application needed more work.
SUNY's Kramer acknowledges the perception that applications from bigger, better-known organizations get the red-carpet treatment. But, she says, SUNY doesn't distinguish between the two groups. Although having more resources is never a bad thing, she says.
Kramer says the approval process has grown more rigorous because over time SUNY has learned what it takes to run a good school.
"We have a hard process," she says. "It's hard for a reason; it produces results."
Still, critics say the large CMO's with their strong business acumen are less likely to be innovative. And that they're veering away from the charter legislation's intent: to discover effective practices that can be transferred to traditional public schools.
That argument misses the point, Klein says. The schools he's associated with are experimenting with new methods, he says, but what counts most is academic rigor.
"It's all about quality," Klein says.