Last year's summer movie season ended up delivering three films that cracked my top 10 Best of 2015 list — including "Mad Max: Fury Road" in the number one spot — so summer 2016 has a lot to live up to. And while only time will tell if this season can hold up to last year's, a number of worthy contenders will soon be making their way to air-conditioned multiplexes and movie theaters across Rochester. I'm hoping we'll still be talking about more than one of these films by the time December rolls around.
As always, remember that movie release dates are subject to change, so be sure to check local listings before you go gallivanting off to the theater.
PHOTO PROVIDED BY UNIVERSAL PICTURES
Andy Samberg stars in "Popstar: Never Stop Never Stopping."
"Popstar: Never Stop Never Stopping": Andy Samberg and his Lonely Island compatriots bring us this mockumentary skewering the modern pop music scene. Samberg plays Conner4Real, a white hip-hop superstar who's sent into a career tailspin when his latest album bombs. With a promising trailer, the film could have the potential to be "This is Spinal Tap" for the pop crowd. (June 3)
"Warcraft": Duncan Jones ("Moon") helms this unrepentantly nerdy big screen adaptation of the fantasy MMORPG (that's "massively multiplayer online role-playing game" for the n00bs), which follows a war brewing between orcs and humans. The game itself has accumulated a huge fanbase over the years, but it remains to be seen whether the film can connect with general audiences. (June 10)
"Finding Dory": Pixar's sequel to its 2003 smash "Finding Nemo" follows Dory (Ellen Degeneres reprising one of the most indelible animated vocal performances of all time) going off in search of her long-lost family. The return of director Andrew Stanton is a hopeful sign for a studio whose sequels have been a decidedly mixed bag (for every "Toy Story 3," there's a "Cars 2"). Still, I'm allowing myself to get excited. (June 17)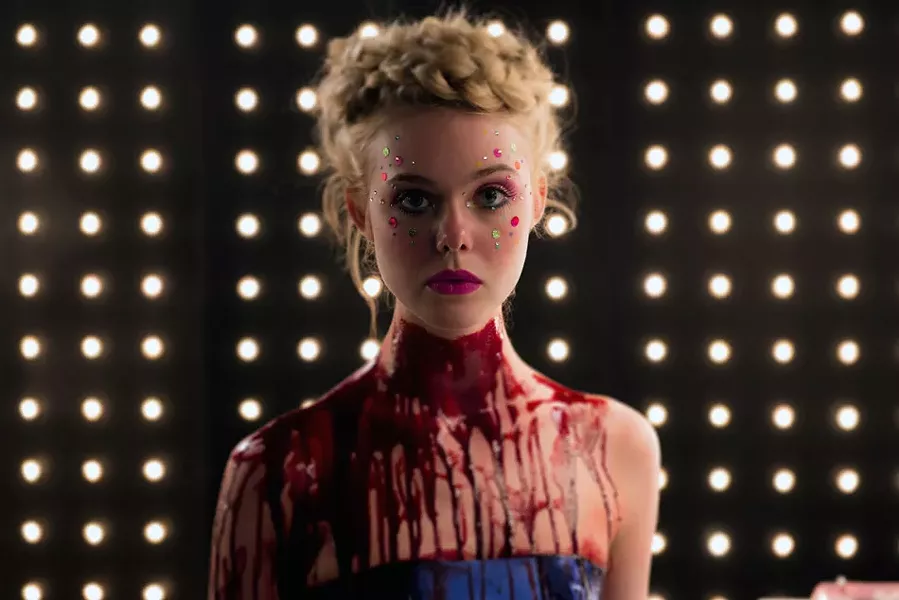 Photo courtesy broad green pictures.
Elle Fanning is a beautiful mess in "The Neon Demon."
"The Neon Demon": "Drive" director Nicolas Winding Refn is giving us shades of "Suspiria" as he puts his personal stamp on the Italian giallo genre. Elle Fanning plays an aspiring fashion model whose youth and vitality make her the target of a violent group of beauty-obsessed women. With a supporting cast that includes Keanu Reeves, Christina Hendricks, and Jena Malone, this could be the summer entertainment of choice for adult audiences with a taste for the macabre. (June 24)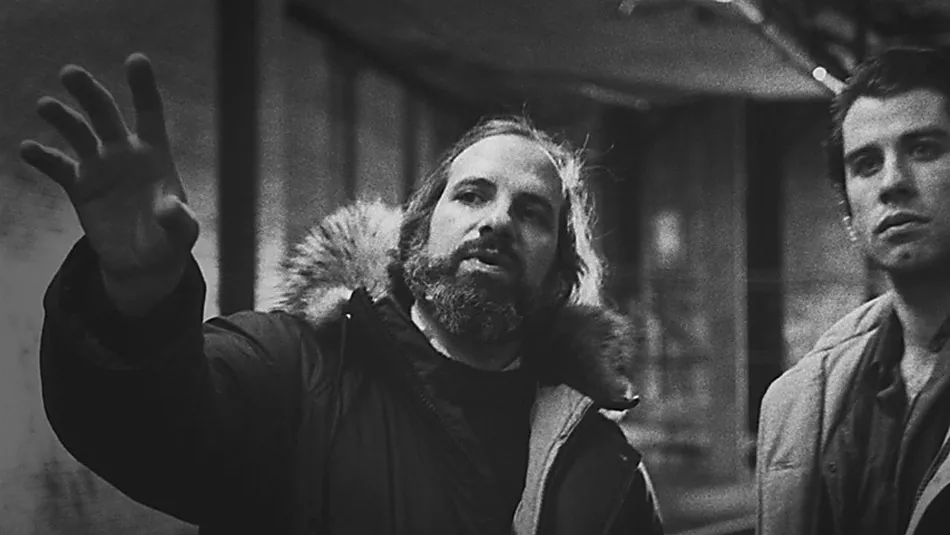 Photo PROVIDED by a24
A scene from the documentary "De Palma."
"De Palma": Brian De Palma sits down for a candid conversation with Noah Baumbach and Jake Paltrow for this comprehensive documentary covering the Hitchcock-loving auteur's entire career, from the 70's through today. The film started screening at festivals last year, and early reviews say it's must-see viewing for film buffs. (June TBD)
"The BFG": Steven Spielberg teams up with Disney to adapt Roald Dahl's classic book about a lonely young girl who befriends a Big Friendly Giant (played by Mark Rylance, fresh off his Oscar win). With those credentials, plus a script by the writer of "E.T." (the late Melissa Mathison), there's reason to hope that "The BFG" will be able to capture some magic. (July 1)
"The Purge: Election Year": This year's election cycle has been insane enough that the third film in the "Purge" horror franchise might end up seeming quaint by comparison. This new chapter finds several survivors of Purge nights past working to eliminate the annual event once and for all. Sounds good, but the film will have to work pretty hard to be scarier than what we've been seeing on the news every day. (July 1)
"Swiss Army Man": Paul Dano stars as a man marooned on a desert island whose salvation arrives in the form of a corpse that washes up on shore (played by "Harry Potter" star Daniel Radcliffe). With scenes like Dano riding Radcliffe's farting dead body like a jetski, the movie caused quite a stir at Sundance. But despite its reputation as "the farting corpse movie," the film's champions claim it's got enough heart to counteract all that hot air. (July 1)
Photo courtesy SONY PICTURES
The controversial new team lineup of "Ghostbusters."
"Ghostbusters": Paul Feig's take on Ivan Reitman's classic 1984 supernatural comedy faced an uphill battle even before it was announced that he'd be casting an all-female ghostbusting team, making misogynist nerd's heads explode all across the Internet. While there are big shoes to fill, the comedy powerhouses in the lead roles (Kristen Wiig, Melissa McCarthy, Leslie Jones, and Kate McKinnon — not to mention Chris Hemsworth as the team's dim-bulb receptionist), makes me optimistic. I'll admit the trailers have underwhelmed me, but I'm holding out hope that Feig is playing things close to the vest by saving the best material for the film. But hey, even if it's bad, the movie's already responsible for bringing back Ecto Cooler, so at least we've got that. (July 15)
"Lights Out": Back in 2013, a diabolical little short horror film, about a woman who endures an encounter with a malicious supernatural presence who only appears when the lights are off, made the Internet rounds. Now three years later, the film's director, David F. Sandberg, gets a crack at adapting his short into a feature-length frightfest. Sandberg was able to pack some memorable scares into under three minutes, which makes me eager to see what he can do with more time and a bigger budget. (July 22)
"Bad Moms": Frazzled moms (Mila Kunis, Kristen Bell, and Kathryn Hahn) band together to take down the queen bees of the PTA (played by Christina Applegate and Jada Pinkett Smith) in this raucous comedy from the writers of "The Hangover." It's being billed as "Mean Girls" for moms, and I'm definitely down for that. (July 29)
"Jason Bourne": Matt Damon and director Paul Greengrass make a welcome return to the Bourne franchise with this newest installment (the fifth), which finds the super spy digging further into his mysterious, knotty past. (July 29)
Photo PROVIDED by the weinstein company
Michael Keaton as McDonald's founder Ray Kroc in "The Founder."
"The Founder": This year's George Eastman Award winner, Michael Keaton, stars as McDonald's founder Ray Kroc in this supposedly warts-and-all telling of the company's creation. The sharp instincts of writer Robert D. Siegel ("The Wrestler" and "Big Fan") should offer an interesting counterbalance to the more sentimental hand of director John Lee Hancock (demonstrated in films like "The Blind Side" and "Saving Mr. Banks"), hopefully making for a compelling (and possibly Oscar-friendly) drama. (August 5)
"Pete's Dragon": Disney puts its hand at a big-budget remake of its 1977 musical about an orphan boy and his beloved pet dragon. Bryce Dallas Howard, Robert Redford, and Karl Urban star, but what really intrigues me is the choice in director: David Lowery, whose stoic indie Western "Ain't Them Bodies Saints" doesn't immediately scream "Disney material." But clearly the studio is pleased with the results, since it's already been announced that Lowery has been chosen to helm the live-action remake of their classic "Peter Pan." (August 12)
Photo PROVIDED by Sony pictures
Get your mind out of the gutter, they're just groceries. "Sausage Party."
"Sausage Party": This filthy R-rated animated comedy from Seth Rogen and Evan Goldberg follows an anthropomorphic sausage (voiced by Rogen) who gets purchased from the supermarket, and discovers the horrifying fate of grocery store products after they've been brought home. Featuring the additional voices of James Franco, Salma Hayek, Kristen Wiig, Edward Norton, Bill Hader, and many more, this promises to be bonkers. (August 12)
Photo PROVIDED by focus features
A scene from "Kubo and the Two Strings."
"Kubo and the Two Strings": After a string of artistic triumphs including "Coraline," "The Boxtrolls," and (my personal favorite) "ParaNorman," the latest from stop-motion animation studio Laika combines fantasy and samurai mythology with the voice talents of Charlize Theron, Rooney Mara, Ralph Fiennes, and Matthew Mcconaughey. A visually stunning trailer makes this one of my most anticipated films of the year. (August 19)
Photo PROVIDED by roadside attractions
Parker Sawyers and Tika Sumpter in "Southside With You."
"Southside With You": First-time director Richard Tanne creates this fictionalized account of the first date between Barack Obama and Michelle Robinson (portrayed by Parker Sawyers and Tika Sumpter, respectively) back in the summer of 1989. Strong word-of-mouth out of Sundance promises a sweet-yet-thoughtful romance in the vein of Richard Linklater's "Before" Trilogy, hopefully making for perfect date-night viewing. (August 19)