Former Brighton Supervisor Sandra Frankel will announce her bid for Monroe County executive at a press conference today (Wednesday, April 15).
It will be Frankel's second stab at the job. She ran a lackluster campaign against Republican incumbent Maggie Brooks in 2011, losing by 14 percentage points. But term limits prevent the popular Brooks from running again, setting up a potentially more competitive race.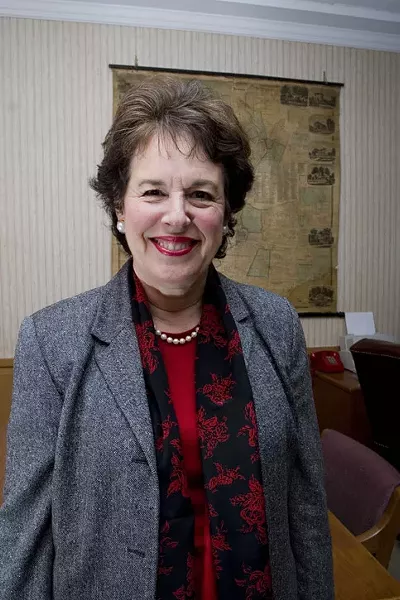 FILE PHOTO
Former Brighton Supervisor Sandra Frankel will announce her bid for county executive Wednesday.
Democrats unhappy with Frankel's candidacy can challenge her in a primary election. Otherwise, Frankel will face Republican Cheryl Dinolfo, the Monroe County clerk, in November.
"We need a county executive who will be ready to stand up and fight for its citizens, all of its citizens," Frankel said in a press release. "Four years ago when Democrats in the Monroe County Legislature proposed the Office of Public Integrity, I stood with legislators and fought for its passage because it was good policy. I have fought for reforms to eliminate the secrecy and corruption of the local development corporations for years.
"When the Brooks administration cut child care subsidies, I stood with providers and demanded their restoration, because we know that preschool is one of the best ways to give children a head start and success in school," Frankel said.
She said that she will not increase taxes; Brooks has faced criticism during her tenure for refusing to raise the property tax rate. Her critics say that she's used added fees and chargebacks as tax increases in disguise.
The individual committees need to endorse in the county executive and district attorney races by May 8 in order for those votes to be valid at the county party's May 21 convention.
Democrats have not yet announced a DA candidate. Former DA Mike Green, a Democrat, is reportedly considering a run.