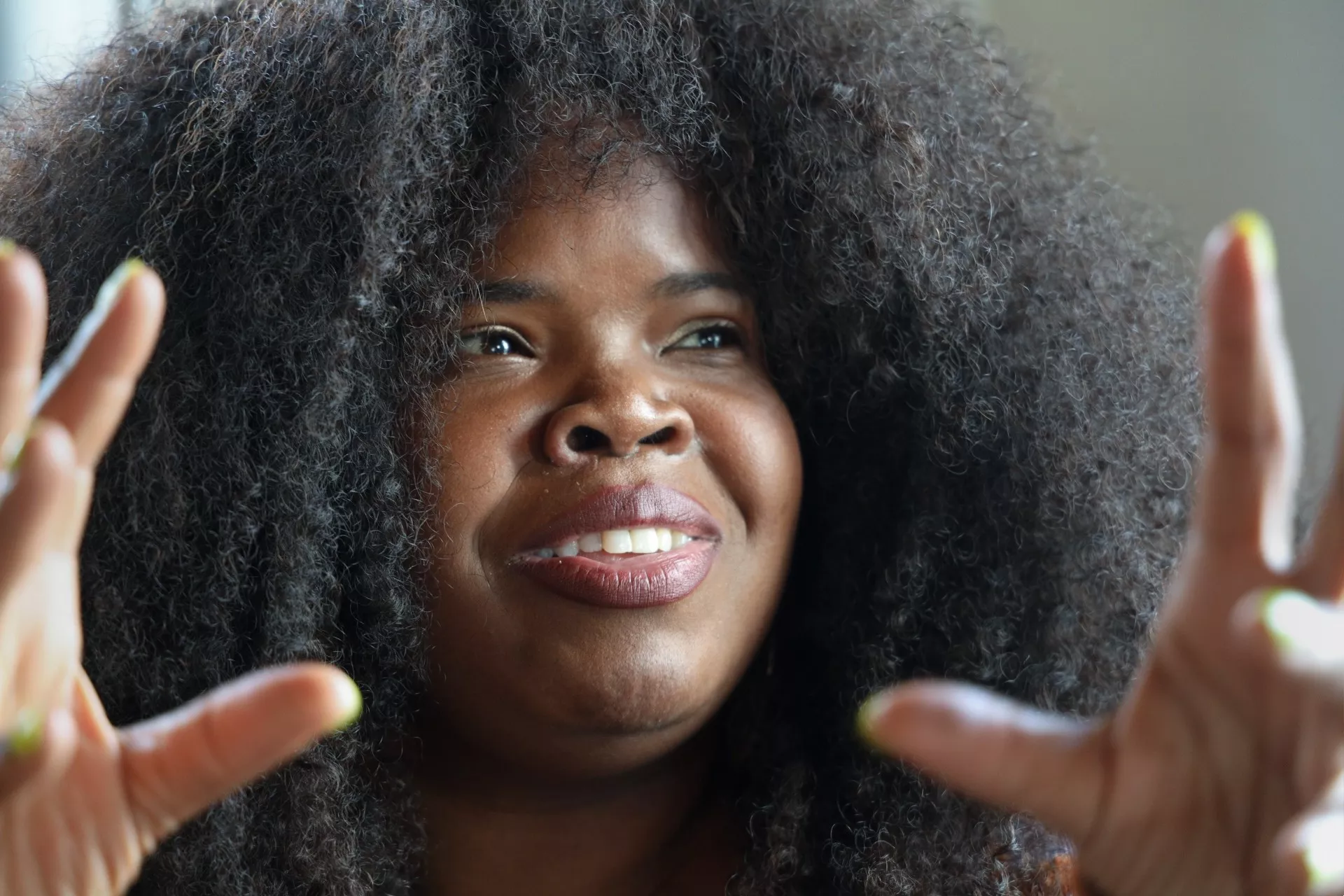 PHOTO BY MAX SCHULTE
Danielle Ponder speaking at Lucky Duck Coffee.
Danielle Ponder's big 2022 continues into the new year.
The soulful Rochester singer-songwriter is scheduled to be on "Jimmy Kimmel Live" on Wednesday evening.
Ponder's past year saw the release of her critically acclaimed debut album, "Some of Us Are Brave," appearances on "Late Night with Seth Meyers," "CBS Sunday Morning" and a European and United States tour that included opening for Amos Lee, Leon Bridges, George Clinton, St. Paul and the Broken Bones and Marcus Mumford.
Ponder was awarded a slot at the Hardly Strictly Bluegrass Festival in San Francisco's Golden Gate Park. That included Mumford calling her onstage, along with Rhianna Giddens and Elvis Costello, to close his set with a Bob Dylan obscurity, "When I Get My Hands on You."
And not passing on her hometown, in 2022, Ponder also performed for thousands of people at the Rochester International Jazz Festival, and a sold-out show at Water Street Music Hall. She also did a Q&A and performed a couple of songs at the Record Archive Backroom Lounge on the release date of "Some of Us Are Brave."
"Jimmy Kimmel Live" airs at 11:35 p.m. Wednesday on ABC-TV. Also on the show will be actor Bryan Cranston.