Monroe County has a vibrant political scene, but it also has a pronounced party divide.
Democrats control the governments in the city and a couple of inner-ring suburbs, while Republicans hold the power in most of the towns. County-wide, there's a sometimes fragile balance of power, which often makes the community a frequent battleground in state contests, particularly elections for State Senate seats. For casual observers of county politics and newcomers to the Rochester area, there are some political figures worth watching. Here's a quick primer on some of them.
Monroe County Republican Party Chair Bill Reilich
Reilich's full-time gig is as supervisor of the town of Greece, a job he started this year. Prior to that, he served as a state Assembly member for 10 years. Under Reilich, the county Republican Party continues to dominate many suburban elections, but rarely fields candidates in city races.
Monroe County Democratic Committee Chair Joe Morelle
Morelle, like Reilich, holds a couple of key political jobs. He's the state Assembly's majority leader, a position he was appointed to last year after serving as an Assembly member for 23 years. Under Morelle, the county Democratic Party has kept a lock on city government and has made some inroads into suburban governments.
County Executive Maggie Brooks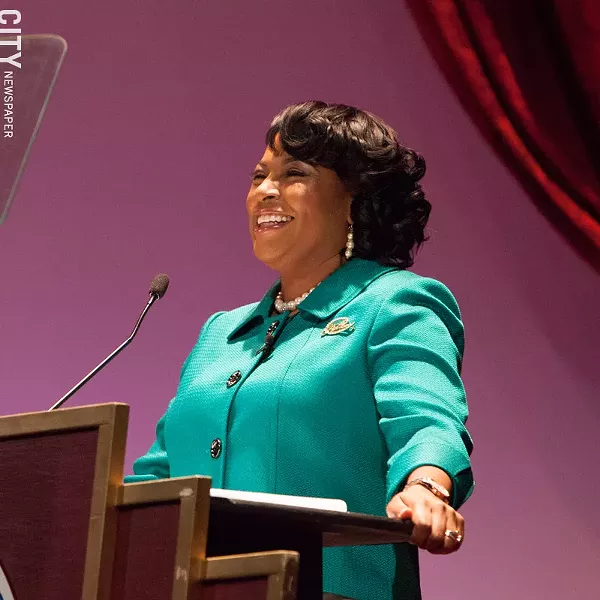 FILE PHOTO
Rochester Mayor Lovely Warren
Brooks has been a mainstay in Monroe County politics since the late 1990's. She's been county executive for 10 years and cites keeping the county property tax rate flat as her biggest accomplishment. But Brooks' years as county executive have included several big controversies and scandals, from which she has emerged unscathed so far.
Rochester Mayor Lovely Warren
Warren made a name for herself as City Council president, but she made Rochester history when she was elected as mayor in November; she's the first woman to ever hold the position. She had a rocky start to the job, but early controversies have quieted down and now she's digging into bigger issues like police services and downtown development.
Assembly member David Gantt
FILE PHOTO
Assembly Member David Gantt
Gantt is a Rochester Democrat who has represented the same Assembly district since 1983. He's controversial at times, and has been known to fight hard against his opponents. But he's also known as a champion for the poor and other vulnerable populations, a reputation he started earning as a community advocate and county legislator. Gantt also has some influence in Albany because he chairs the Assembly's Transportation Committee.
Assembly member Bill Nojay
Nojay is a proud conservative who hosts a daily AM radio program on WYSL. He's vocal on issues of government spending, taxes, and gun rights, and is actively encouraging Donald Trump to run for governor. He's also a former Rochester Genesee Regional Transportation Authority commissioner and was a driving force behind the bus terminal plan that morphed into the Renaissance Square proposal.
Assembly member Harry Bronson
Bronson, a Democrat, was first elected to the state Assembly in 2010, after serving in the Monroe County Legislature for five years. He's also a long-time LGBT activist and co-owner of Equal Grounds Coffee House. As a state legislator, Bronson has supported anti-discrimination measures, but he's also focused on economic development and education.
State Senator Joe Robach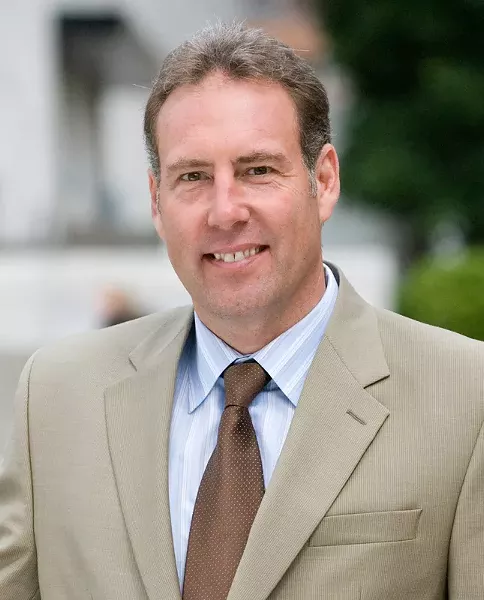 FILE PHOTO
State Senator Joe Robach
Robach represents a heavily Democratic district in the state Senate, but he's a Republican. He's frequently present at all kind of public events, from major announcements at prominent institutions to ribbon cuttings at local small businesses. He often says he's pleased at the amount of state funding he's been able to direct to his district and community.
State Senator Ted O'Brien
O'Brien, a Democrat, has worn a few hats over the years. At one point, he was chair of the Monroe County Democratic Committee, and he's also a former county legislator. In 2012, he won the Senate seat formerly held by Republican Jim Alesi, a district long targeted by local and state Democratic leaders.
House Representative Louise Slaughter
Slaughter has served in Congress since the late 1980's and is currently the top Democrat on the House's powerful Rules Committee. An unabashed liberal, she's championed health care reform, an end to lopsided trade agreements, women's reproductive rights, and changes in the way the military handles sexual assault. But her critics say she's entrenched in a Washington culture that no longer works for the people.
U.S. Senator Chuck Schumer
FILE PHOTO
U.S. Senator Kirsten Gillibrand.
Schumer holds more press conferences in Rochester than many local elected officials. He's well known for using media publicity as a bludgeon, a way to use public opinion to force an outcome he wants. But it has worked for him on a slew of issues, from stopping a proposed cable internet data cap to advancing a trade policy that benefited Hickey Freeman, a local suit manufacturer.
U.S. Senator Kirsten Gillibrand
Gillibrand, a Democrat, is New York's junior senator, and she's taken a couple of pages from Schumer's playbook. She, too, is not shy about using the media to call attention to issues. Currently, she's making a major push in support of legislation addressing pervasive problems of sexual abuse in the military.
---
Contact Information
Mayor Lovely Warren
@LovelyAWarren
Spokesperson, Christine Christopher, 428-7406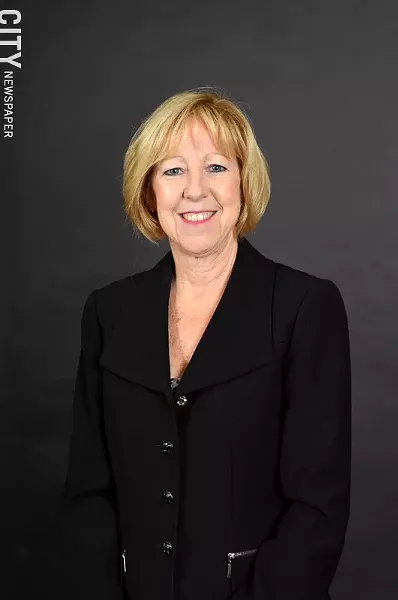 FILE PHOTO
Monroe County Executive Maggie Brooks.
Joe Morelle
@JoeMorelle
467-0410
Maggie Brooks
@Maggie_Brooks
Spokesperson, Justin Feasel, 753-1080
Louise Slaughter
@louiseslaughter
District office, 232-4850
Bill Nojay
@BillNojay
346-0002
Joe Robach
@SenatorRobach
225-3650
Ted O'Brien
@SenTedOBrien
218-0034
Chuck Schumer
@SenSchumer
Rochester office, 263-5866
Kirsten Gillibrand
@SenGillibrand
Rochester office, 263-6250
Harry Bronson
@HarryBBronson
244-5255
Bill Reilich
@CountyChairman
546-8040