Two board members of the Rochester Police Accountability Board have stepped down, the latest in a line of staff and board turnovers at the agency during a year of tumult.
Danielle Tucker and the Rev. Matthew Nickoloff announced their resignations Thursday, saying they wanted to focus on their personal and work lives.
Nickoloff and Tucker were both early appointees to the nine-person volunteer board, which has seen several changes since being formed in early 2020. Those include the resignation of Chair Shani Wilson amid sexual harassment allegations by the board's former executive director Conor Dwyer Reynolds last year, and the resignations of boardmembers Celia McIntosh, Ida Perez, Jonathan Dollhopf, and Miquell Powell.
All but one of those seats have been filled. The resignations of Nickoloff and Tucker leaves three vacancies on the board. Nickoloff's seat will need to be selected and approved by the Rochester City Council, while Tucker and the third vacant seat will be selected by the Police Accountability Board Alliance and sent to Council for approval.
The board approved a new interim executive director, Sherry Walker-Cowart, last month.
Meanwhile, the City Council is working on modifications to the City Charter which would put the agency more squarely under city authority.
"Stepping down is no reflection of my confidence in the board," Nickoloff said. "In fact, it's because I feel really confident in what's happening that I think it would be great to get some fresh folks on the board."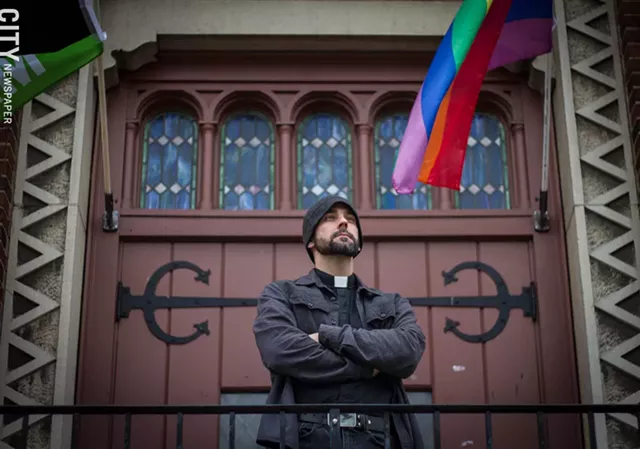 The past year has been a trying one for the PAB. In May, Reynolds was suspended pending a city investigation and the head of investigations, Duwaine Bascoe, became the acting manager. Under Bascoe, the agency hemorrhaged workers through resignations and firings. The agency was rife with complaints of misconduct, sexual harassment, and retaliation from leadership.
A City Council-initiated investigation determined Reynolds violated multiple city policies. He was removed from his position in November.
Nickoloff said he will be turning his focus to his family and organizing his church, the South Wedge Mission, into a full congregation. He's hopeful about the future of the agency.
"I think we're in really good shape, and three new board members who are fresh, who are excited, can only make it better," Nickoloff said.

Gino Fanelli is a CITY staff writer. He can be reached at (585) 775-9692 or gino@rochester-citynews.com.