Penfield town officials will have another year to figure out what to do about the former Shadow Pines golf course.
The Town Board approved a measure last week that extends a moratorium on the property's development through March 2018; the board passed the first moratorium last spring, and it expires this month. Technically, the development freeze gives the town a window to review and revise the property's zoning.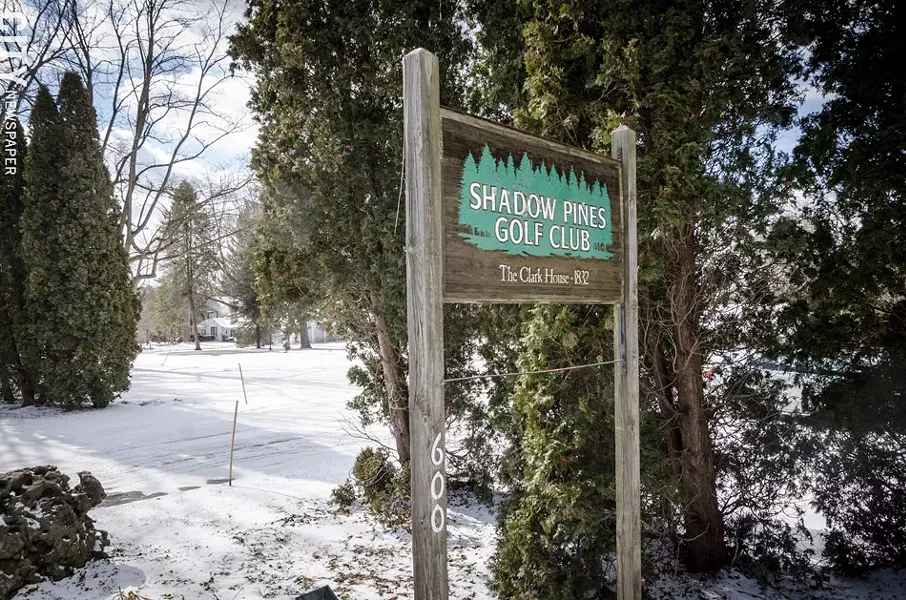 FILE PHOTO
Shadow Pines golf course in Penfield is up for sale.
But practically, the moratorium gives the town a chance to buy the 200-acre property from the Dolomite Group. Many residents have told the town that they want it to acquire Shadow Pines and make it permanently protected open space. Town officials want the same thing, and they're working toward a public referendum on the funding, if they reach an agreement with Dolomite executives.
During a public hearing earlier this month, Penfield Supervisor Tony LaFountain said that he's been negotiating with Dolomite officials and that the talks, though not complete, have been positive.
Dolomite supports the town's process and wants to work with officials, company President John Siel said during the hearing. But he also told the board that extending the moratorium will have an impact on the company, which spends about $100,000 a year on the Shadow Pines property. That figure includes the cost of upkeep for a building on the site.
A six-month moratorium, with the possibility of a six-month extension, would have been preferable, he said.
Dolomite originally marketed the property for residential development, and early last year, rumors that a builder wanted to put upwards of 250 residences on the site began swirling through the town.
A development that size "would change the existing character of this part of our town," Town Board member Andy Moore said explaining his support for the moratorium.