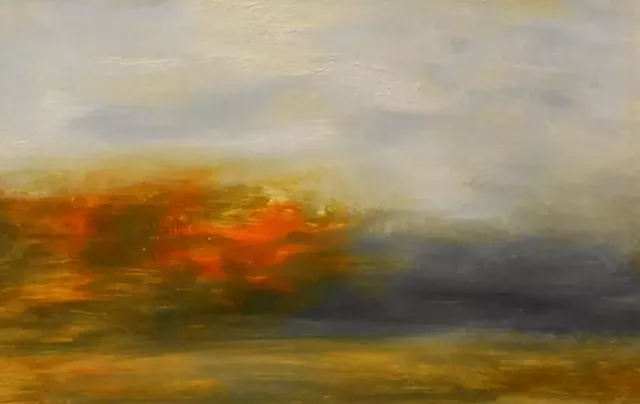 PHOTO PROVIDED
"Fiery I" by Sharon Gordon is a dreamy vision of fleeting terrain.
PHOTO PROVIDED
Darryl Abraham's "Sugar Shack," a mixed media diorama, depicts a snowy slice of a maple sugaring scene.
PHOTO PROVIDED
"Full Moon," an oil on canvas by Kate Timm, features a cheerful, candlelit tableau of treats set against a peaceful, cold night.
PHOTO PROVIDED
Todd Chalk's "Lone Pine," a watercolor on Yupo paper, is almost abstract with its glorious, dappled sunlight.