LOVIN FOREIGN FLICKS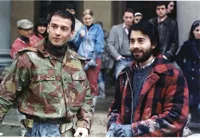 The Little Theatre's inaugural Foreign Film Festival wrapped up last week, and acting executive director Jennifer Caleshu says it was "an enormous success" --- so much so that early on, the showings were moved from one of the Little's smaller venues to the main theater, which holds 300 people.
Attendance was double what the Little expected, says Caleshu: around 1,700. That's the same turnout enjoyed by the opening week of the Al Gore documentary An Inconvenient Truth --- and it was accompanied by an increase in café business, thanks to the ethnic cuisine and related music and art.
The charming Cuban film Nada + and the six-hour Italian epic The Best of Youth were audience favorites, part of counterprogramming that Caleshu calls "a nice antidote to the popcorn flicks of summer." And, she says, Rochester can look forward to a repeat next year.
---
HILLARY'S ENERGY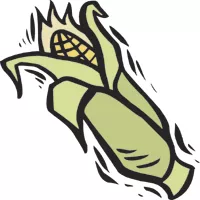 Anytime Hillary Clinton's in town, it's news.
And when she stays to moderate a panel discussion instead of heading out after her speech, then it's big news indeed.
Clinton was at the alternative energy conference last week doing just that, touting the Rochester region's renewable energy businesses and suggesting that we could become a national leader in the field. All that is admirable, and the prospect of a national leader like Clinton coming in to promote the possibilities must be gratifying to advocates for the region's economy, like the Greater Rochester Enterprise.
So you could be forgiven for being disappointed that the panel discussion mostly degenerated into mutual congratulation and self-promotion between the senator and a handful of energy executives. Sample quote, from General Electric's Mark Little: "Green is very good for the bottom line." (Really? Then what do GE's shareholders think of the price tag for cleaning up the Hudson, or the price tag for GE's decade-long legal foot-dragging on the issue?)
One of the few real problems facing the alternative energy industry that did get an airing was the relative lack of capital to invest in the new technologies. Maurice LeDick, of the Canadian-based Iogen, a pioneer of new ethanol-production methods, said "the industry's ready to go," but if we "leave it up to the private sector," he said, "it'll be very slow." This despite a recent investment in his company by Goldman Sachs. Yet everyone else on the panel represented established companies (GE, GM, Delphi, Shell), some of whom presumably have a little capital to invest, or at least access to it, should they choose to.
Clinton didn't step in to offer any huge new federal investment in the industry, but one of her opponents did. Howie Hawkins, the Green Party's candidate for Senate, was on hand, courting the press and criticizing Clinton's efforts on alternative energy as "too little, too late, too weak." If he were elected, he said, he would halve the military budget and spend that money --- about $300 billion a year --- on a direct public investment in alternative energy.
--- Krestia DeGeorge
---
THE LOYAL OPPOSITION
Being in the minority in a legislative body has few perks --- unless you consider it a perk to have no leverage, and have your legislation voted down, tabled, bottled up in committee, or otherwise rendered useless.
In the Monroe County Legislature, though, the perennially underdog Democrats have managed to make something of an art out of minority politics. Each month, while Republicans deal with the boring issues of running county government --- like accepting grants and authorizing contracts --- the Dems pick an issue or two that actual people care about, and they introduce legislation dealing with it.
Usually the Dems' proposal gets defeated, but the real goal is to get media coverage of the issue and shame the Republican majority into paying more attention to their ideas. Sometimes it works. Sometimes it doesn't.
And sometimes it completely falls apart.
The flavor of the month this time around was a proposal from Democrat Stephanie Aldersley to reconsider a controversial expansion plan for the Seneca Park Zoo. That plan --- adopted by the legislature in 2002 --- calls for a 600-car parking lot in the lower park, an anathema to preservationists and other fans of the original Olmsted design. Sounds like a solid piece of opposition legislation. Just one problem, though: when the legislation appeared in the lej's Recreation and Education Committee, no Democrat showed up to move or second it.
"We messed up there," says Aldersley, one-half of the Democrats on the committee.
Aldersley had last-minute work obligations that kept her from attending the committee meeting, and the other Democrat, Glenn Gamble, had already been excused from attending. "We should've withdrawn it," says Aldersley.
The slip-up may have far-reaching consequences. The CountyLegislature, which abides by Roberts Rules of Order, doesn't allow similar legislation to be introduced within the next 12 months.
"I've asked that it be withdrawn," says Aldersley. "It's still in limbo."
Unless Democrats can convince Republican Legislature President Wayne Zyra to retroactively withdraw the legislation, that'll be the last anyone sees of it for a year.
--- Krestia DeGeorge
---
PUSHING FOR DIVERSITY
Rochester city councilmembers moved closer to improving diversity in the Fire Department last month. They approved giving the department an additional $5,000 for recruitment efforts for the 2006-07 fiscal year.
Members of the Genesis chapter of the International Association of Black Professional Firefighters had been pressing for more diversity, noting that only 10 percent of firefighters are minorities or women.
While $5,000 won't solve the problem, says Chief Floyd Madison, the money indicates the city's commitment to improving diversity. The money, he says, will likely be used to tutor applicants for next year's firefighters exam. Madison says he's also optimistic that the city will eventually hire two recruiters for the department. There are currently none.
But some firefighters have been objecting, including Captain Richard Mattice, a 36-year firefighter. The fire department, says Mattice, has other, more important needs.
Mattice also criticizes Madison's push to change the firefighter testing process. For example, Madison wants to eliminate the written state exam and hire a consultant to provide a Rochester-specific exam. Minorities, says Madison, typically pass the exam but at lower scores than non-minorities. A new test, he hopes, could even out the racial gap by including both an oral and written section.
But Mattice says changes to the exam won't help anyone survive the recruitment process. "The recruit program: I call it a gauntlet," he says. The new exam might get more minorities into the applicant pool, he says, "but at the end we're still going to get that one or two that we're already getting."
Mattice also objects to comparisons between Rochester's fire and police departments. As a result of a court-ordered quota system, the RPD is one-fourth minority. Rochester's focus, he says, has been on crime for years: "All the money's been going to the police department. They're putting on 20 extra police officers in this next budget. We're losing six firefighters." Despite losing 200 full-time employees over the past three decades, Mattice says the department hired 69 minorities and females.
Diversity, says Mattice, will happen with programs already in place, such as the EastHigh School training program. Mattice says a recruit class typically draws about 15 new hires, including one to two minorities from East High. "Little by little the numbers are going to go up," Mattice says.
--- Sujata Gupta