CHAINED IN
Park Avenue business leader Jimmy Catalano, on the Avenue.
The law's been on the books since 1936 --- not that anyone around here has followed it. Until now.
Park Avenue and other city restaurant owners have begun placing chains, ropes, and other dividers around outdoor seating areas to abide by the 70-year-old liquor law, which requires restaurants to clearly define areas where they'll serve alcoholic beverages. And the restaurant owners say the requirement is costing them money in lost drink sales.
Nobody even knew about the law until the State Liquor Authority threatened to crack down on merchants earlier this spring, says Jimmy Catalano, secretary of the Park Avenue Merchants Association and owner of Edgerton Floral Company.
That warning was issued, he says, after an SLA official visited the Park Avenue Festival a year ago and reported restaurants' noncompliance.
The situation is further complicated, however, by a second part of the law which says that drinking areas can't intersect the public domain. This means that public walkways can't go through an area in which alcoholic beverages are served. But Rochester's city code requires restaurants with outdoor seating to allot 5 feet of unobstructed pedestrian space.
Some businesses can simply create a walkway along the curb. But on Park Avenue, that walkway would be obstructed by trees, light poles, and parking signs.
"The city," says Peter Gines, owner of Jines Restaurant on Park Avenue, "is redefining their parameters on where we can do tables and where we can leave the 5 feet of space." And that, he says, "has made a horrible situation better."
But Gines says he's still taking a financial hit. He can serve alcoholic beverages outdoors to only about half the number of patrons as before. "We have seen a decrease in our average dinner sale per person," says Gines.The major sale he's losing, he says, are people who aren't sure whether or not they want a drink. They do know, however, that they want to sit outside. "They're going to forego the $4 or $5 glass of wine or the $3 beer," Gines says.
Restaurant owners and patrons alike are frustrated by Park Avenue's new cramped feel, says Catalano: "It's been a major blow to the neighborhood and its ambience."
Disobeying the law wouldn't be cheap. The penalties are $2,500 for a first offense, a month-long liquor-license suspension for the second, and permanent suspension for a third, says Gines.
State Liquor Authority spokesman Bill Crowley isn't sure how the law originated, but Catalano says there's some evidence that it was meant to prevent people under 21 from drinking. "Their thought process, I guess, on this whole thing is a minor could be passing by and, like, snatch a beer or a wine off of one of these tables," Catalano says.
Crowley agrees that the SLA's post-Prohibition laws may need some revision. But this one, he says, isn't really that onerous. And, he adds, changing laws takes a long time. Nor can the state grant exceptions. "We can't waive the law," says Crowley.
--- Sujata Gupta
---
THREE FOR THE SCHOOL BOARD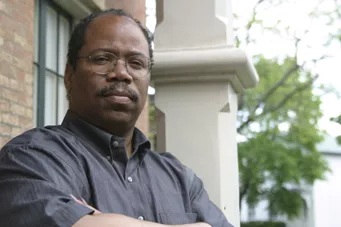 Jeff Henley, who was appointed to the Rochester School Board just a few months ago, won the Democratic Party's nomination to run for a full term at the party's convention last Thursday. But by the time the November elections come around, he may have spent less time serving on the board than he has campaigning to get there. And he'll apparently face primary challenges in September to keep his seat.
Henley, a PenfieldHigh School teacher, ran for School Board last fall but lost. He was appointed to the board in February after former president Darryl Porter resigned to join the Duffy administration. At last week's convention, Henley was in a three-way race with civil-rights attorney Van Henri White and local financial advisor Allen Williams. In the first ballot round, none of the candidates won 50 percent of the votes, forcing a second round. In that one, Henley won the nomination with 54 percent of the votes. White received 25 percent and Williams 18.
As an incumbent, Henley has a significant advantage. He's already been through a lengthy, and at times divisive, process, losing his bid for the School Board last fall and then working successfully for appointment to the seat this winter. But White has powerful political connections, including City Council President Lois Giess.
"I met him a number of years ago," she said in a recent interview. "I've always been impressed with him, and I think he really understands law enforcement, school safety, and the judicial process. And I think he would be a good addition to the School Board. He has skills we need right now."
White has been a harsh critic of the school district --- and has litigated against the district several times. And he says he'll "absolutely" challenge Henley in a Democratic primary in September.
In an interview after the convention, White said he's learned a lot. A series of promising district committee meetings last month showed he could pull 50 percent of the vote, White said, and he had expected to win the nomination in the first round of voting at the convention. At that point, he said, he should have rallied his supporters to stay, but most went home after casting their first ballot.
White says school safety will be the focus of his campaign. "Our children have to be safe, and right now they are not," he says.
Henley, the only teacher on the School Board, says he is particularly concerned about the district's low graduation rate. He wants to make board meetings more accessible to the public by getting them shown on cable television. And he says he wants the district to emphasize the new technologies developing in the region as a career path for students. The fuel cell research underway in HoneoyeFalls is an excellent teaching opportunity, he says.
Williams, who also says he plans to challenge Henley in the September primary, says he wants to serve on the School Board because he's frustrated with the district's slow progress in improving student achievement. And as a parent of two city students, he says his experiences dealing with the district haven't always been positive. "A lot of parents I talk to feel that board members are disconnected from parents, like they're out of touch with us," he told convention delegates last week.
--- Tim Louis Macaluso
---
MORE SUMMER SOUNDS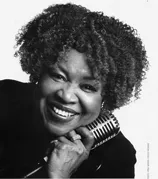 It's amazing that Highland Bowl doesn't have shows more often. The Bowl has hosted plenty of memorable concerts and plays over the years, and yet it's silent most of the summer. This year, though, local promoter Jeff Springut is planning several concerts at this beautiful venue. Springut is also booking a free summer concert series to run Wednesdays at 5:30 at the Liberty Pole. Lineups haven't been announced for either location, but the online concert site Pollstar is listing two events at the Bowl: legendary gospel-soul singer Mavis Staples and gospel superstars Blind Boys of Alabama on July 29 and 26-year-old Italian crooner PatrizioBuanne on the 30th.
--- Frank De Blase
---
KUHL RUNNINGS
Last week, Randy Kuhl ended months of speculation and announced that he'll seek reelection to his seat in the House of Representatives.
The freshman congressman made a point of making the announcement in all eight counties in his 29th district on the same day, even though that required managing a few flights.
The presumptive Democratic challenger lost no time in responding. Kuhl hadn't even finished his series of stops when Eric Massa's campaign issued a press release.
Calling Kuhl a "rubber stamp" for the administration, Massa seized the opportunity to sting him, saying, "I welcome Randy Kuhl's decision to stand and defend his terrible record of higher tax burdens on families and small businesses, under-funded combat troops and veterans, and the slick WashingtonDC culture he has embraced."
Kuhl, who is running on his folksy reputation, refers to himself as a "citizen legislator," and he has held town-hall meetings each year in each of the nearly 150 towns in the district.
But beyond posting a press release announcing his candidacy, Kuhl's campaign staff has changed little on his campaign website since he first ran two years ago. This despite Massa's persistent low-level campaigning throughout the district for about a year and a half.
That difference may be showing. Massa's campaign released an internal poll that showed him trailing Kuhl by just 3 percentage points. Meanwhile, a New York Times article about the Democrats' hopes to make inroads in the House in the Northeast, labeled Kuhl "perhaps the most vulnerable of any incumbent."
Then again, this is a heavily Republican district. And once Kuhl starts campaigning in earnest, Massa's apparent gains could evaporate.
--- KrestiaDeGeorge