Rochester natives have played a significant role in local, national, and international movements, throughout history. You may know about the major contributions to society that can be credited to individuals from our area. Here's a look at some of the most important people in Rochester history that young adults moving into the city should become familiar with.
This is just a small snapshot of individuals from Rochester who've made a major impact on history. Share your thoughts with us at rochestercitynewspaper.com.
Nathaniel Rochester
Our city's namesake spent many years as a military and political leader in North Carolina before settling in New York. In the late 1780, he moved to Hagerstown, Maryland, where he owned and operated a series of businesses with his business partner Thomas Hart. It was there that he met William Fitzhugh and Charles Carroll, who convinced him of the merits of acquiring land on the frontier. The three men traveled to Dansville, where Rochester established several businesses and played an active role in the early politics of the town. Finally, in 1811, he began to establish the town that we all know and love. Nathaniel Rochester was 60 years old at the time of town's permanent settlement in 1812.
Rochester served as the first president of the Rochester Athenaeum, which would later become the Rochester Institute of Technology. He's buried at Mount Hope Cemetery, and his legacy lives on in statue form at Nathaniel Square Park in the South Wedge Neighborhood. He is also part of the Rochester Museum and Science Center's (657 East Avenue, rmsc.org) Rochester Business Hall of Fame exhibit. If you're up for a quick trip, you can visit Rochester's home as part of the Genesee Country Village and Museum's historic village (1410 Flint Road, Mumford, NY, gcv.org).
Susan B. Anthony
Susan B. Anthony is one of the most famous faces of the women's suffrage movement, and she has strong ties to Rochester. Born in Adams, Massachusetts, in 1820, Anthony's family moved to Rochester in 1845. She joined the women's rights movement in 1852. Though she was widely opposed, Anthony dedicated most of her life to women's suffrage. In addition to many other achievements, she persuaded the University of Rochester to admit women beginning in 1900.
The Rochester house Anthony lived in is located at 17 Madison Street, and is now a National Historic Landmark. The house is owned and maintained by the Susan B. Anthony House, Inc. Today, it is home to tours and programs that teach visitors about Anthony's life. To learn more about the Susan B. Anthony House, visit susanbanthonyhouse.org.
Frederick Douglass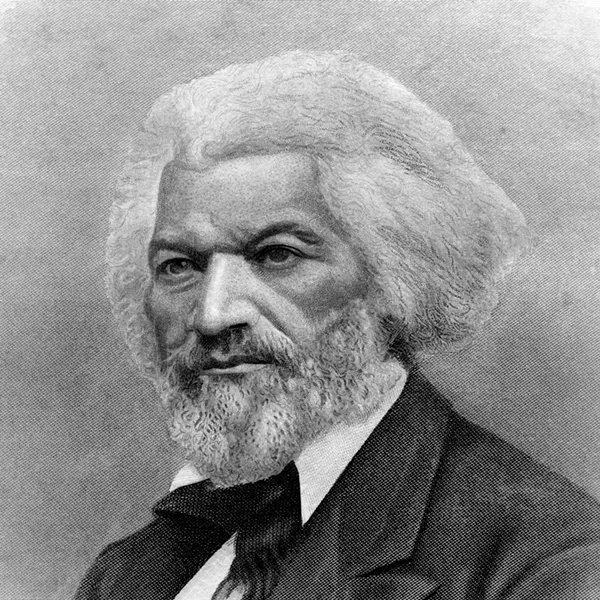 Abolitionist Frederick Douglass lived in Rochester for more than 25 years, longer than anywhere else he lived during his life. Douglass escaped slavery and became a progressive human rights advocate who spent most of his life as a public speaker, writer, and editor. He published his first paper, the North Star, in Rochester in 1843. The paper was renamed Frederick Douglass' Paper in 1851, and then Douglass' Monthly in 1860. He also wrote his second autobiography, 1855's "My Bondage and Freedom," while living in Rochester. Douglass was a former slave whose work actively supported both the abolitionist and women's suffrage movements.
Although he moved away from Rochester in 1872, he is buried in Mount Hope Cemetery in a family plot. His legacy lives on in the form of the Frederick Douglass Resource Center (36 King Street, fdrc-rochester.com), a non-profit cultural arts organization, and the Frederick Douglass Institute for African and African-American Studies at the University of Rochester (rochester.edu/College/AAS). He is also honored in several exhibits at the RMSC, including the Business Hall of Fame.
George Eastman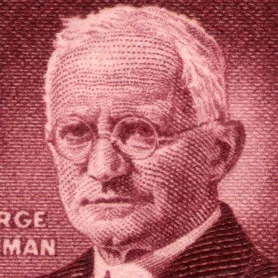 It would be difficult to understate George Eastman's contributions to both Rochester and the world at large. Eastman was born in Waterville, New York in 1854. In 1888, he founded the company Eastman Kodak, through which he popularized the use of roll film in cameras. This film was later adapted for use in motion picture cameras, laying a foundation for the film industry as we know it. Eastman was also a well-known philanthropist. He made generous contributions to both the University of Rochester and the Mechanics Institute of Rochester, which eventually became the Rochester Institute of Technology.
In addition to his financial support of educational institutions, he also established the Eastman School of Music in 1921, followed shortly by the founding of the Rochester Philharmonic Orchestra in 1922. Eastman's former home is located at 900 East Avenue in Rochester. It is now the location to the George Eastman House International Museum of Photography and Film (eastmanhouse.org), chartered in 1947. The museum is home to the Dryden Theatre, which showcases its unparalleled collection of motion pictures.
---
Rochester has produced some modern-day heroes, too. Take a peek at some of today's famous faces whose roots are in the 585.
Abby Wambach
Professional soccer player and two-time Olympic gold medalist Abby Wambach was born and raised in our town. Wambach's soccer career began at Our Lady of Mercy High School, where she gained national attention. She eventually accepted a full athletic scholarship to University of Florida, where she continued her streak of success and recognition. Today, Wambach plays for the Western New York Flash (in the National Women's Soccer League) and the United States Women's National Soccer Team. She's competed in three FIFA Women's World Cup tournaments and two Olympics tournaments. During her career, she's won some of the most prestigious honors in sports, including two Olympic gold medals and the 2012 FIFA World Player of the Year.
Kristen Wiig
SNL-bred funny girl Kristen Wiig was born in Canandaigua and raised in the Rochester area. She eventually relocated to Los Angeles, where she joined the comedy troupe The Groundlings, and made her television debut in 2003. In 2005, she joined the cast of Saturday Night Live, where she coined a number of popular recurring characters. Wiig went on to write and star in the movie Bridesmaids, which received much critical praise and commercial success. She's received Golden Globe Award and Academy Award nominations, as well as six Emmy Award nominations.
Philip Seymour Hoffman
PHOTO PROVIDED
Still from "Capote."
We would be remiss not to mention the late Philip Seymour Hoffman, who was born and raised in Fairport. Hoffman studied acting early in his life and rose to fame during the 1990's and 2000's, portraying a number of memorable roles in films such as "Twister," "Boogie Nights," "The Big Lebowski," and "Almost Famous." His career took a turn when he starred in the 2005 film "Capote," for which he won numerous awards including the Academy Award for Best Actor. He continued to receive critical acclaim through the 2000's, receiving several other Oscar nominations as well as Tony Award nominations for his work on Broadway. Hoffman tragically died in February 2014. His death was widely mourned by the film and theater industries.
Hoffman kept close ties to the Rochester area and its film culture. The Dryden Theatre (900 East Avenue) is currently hosting a film series tribute to the actor, and will continue through September and October. For more information, visit Dryden.eastmanhouse.org.
Ryan Lochte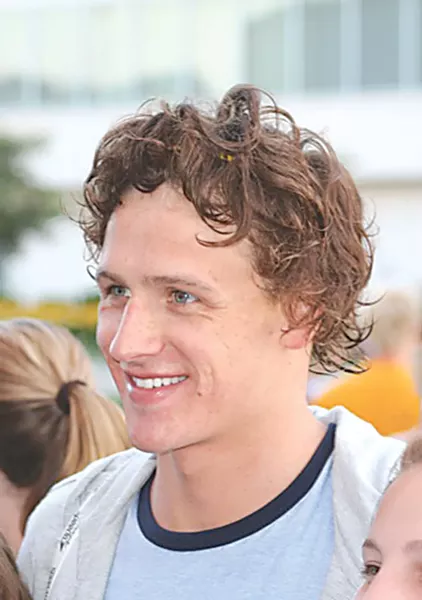 American swimmer Ryan Lochte was born in Rochester and spent his childhood in Canandaigua. Lochte is an eleven-time Olympic medalist, including five gold. This includes seven individual medals, placing him in the top tier of men's swimming. Lochte holds several world records, both as part of the American team and individually, including: the 4x200 meter freestyle relay; 100-meter individual medley; 200-meter individual medley; and the 400-meter individual medley. Lochte has been named World Swimmer of the Year, American Swimmer of the Year twice, and FINA Swimmer of the Year three times. Outside the pool, he is known for his somewhat quirky personality. Named by NPR as the "platonic ideal of bro-dom," he was parodied by Seth MacFarlane on Saturday Night Live in 2012, and had his own reality show on E! (which was cancelled after only one season).