The 2nd Annual First Niagara Rochester Fringe Festival takes place Thursday, September 19-Saturday, September 28, with performances in 28 venues around Downtown Rochester. With more than 350 shows taking place over the course of 10 days -- ranging from art exhibits to dance performances to theater shows to stand-up comedy to family events -- it can be difficult to figure out where to start. City is here to help.
City published its 2013 Fringe Fest Preview a few weeks back. You can find it here; it includes a Q&A with headlining comic Marc Maron, plus our critics' picks of 30 shows we think are worth your time.
But that's just a start! Each day of the festival City will spotlight 10 or so shows happening that day. We're not saying these are the BEST shows of the day, just ones that piqued our interest. (Note that we're also trying to spread the wealth, so certain multi-day events -- like the daily Cirque du Fringe -- will only get written up once.)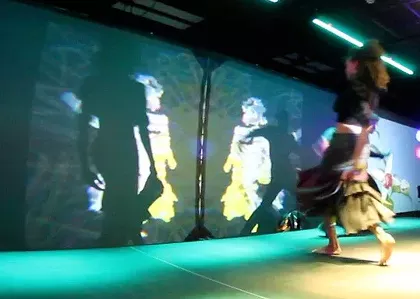 13 slides
---
7 slides
---
11 slides
---
Check out the slideshows, posted here each day of the festival. Then check back at rochestercitynewspaper.com every day for daily reviews from festival shows. Follow us on Facebook and Twitter see what our critics are saying on the scene. And check back with City on September 25 for our critics' picks for Best of the Fest (so far).
What are you looking forward to most at the festival? Do you agree with our picks and reviews? Let us know in the comments.