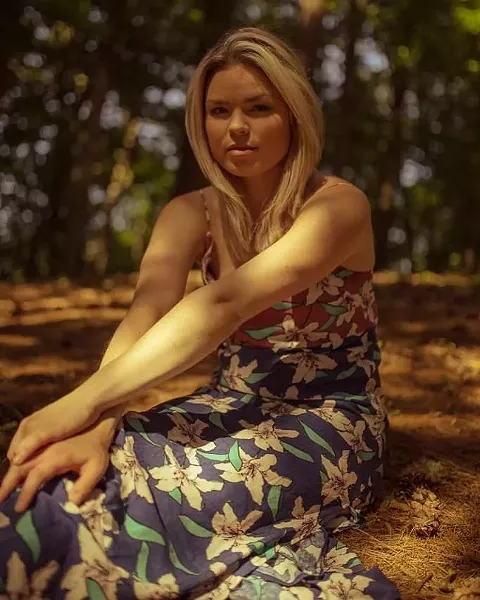 PHOTO PROVIDED
Dallas Greene expands her musical boundaries with her latest single, the dark alternative pop song "Safe in the Shade."
Dallas Greene
'Safe in the Shade'
Self-released
dallasgreenemusic.com
Local singer-songwriter Dallas Greene began writing music at age twenty when she moved to Los Angeles. After discovering the Hollywood lifestyle wasn't all it was cracked up to be, she turned to her guitar as a creative outlet. Now accompanied by her brother Nevada Greene on bass and Matt "Bucky" Buckholz on electric guitar , She continues expanding her musical boundaries with the release of her latest single, "Safe in the Shade," produced at Bonus Level Recording in Chili by Jake Kodweis.
The dreamy sounds of cicadas chirping and a cool breeze blowing through the trees tastefully open and close the song. Greene's voice is warm and smoky, with a bittersweet tenderness similar to Suzanne Vega. Meanwhile, the instrumental arrangement underneath develops dramatically over the course of the song. During the double chorus at the end, the backing vocals from the bridge continue to chant a reassuring mantra, as if to counteract the head-spinning feeling of being in love. Using angelic harmonies and a playful give-and-take between major and minor modes, "Safe in the Shade" is a dark alternative pop song that grapples with loving someone from a shadowed distance.

For more on the music of Dallas Greene, visit https://www.dallasgreenemusic.com/.