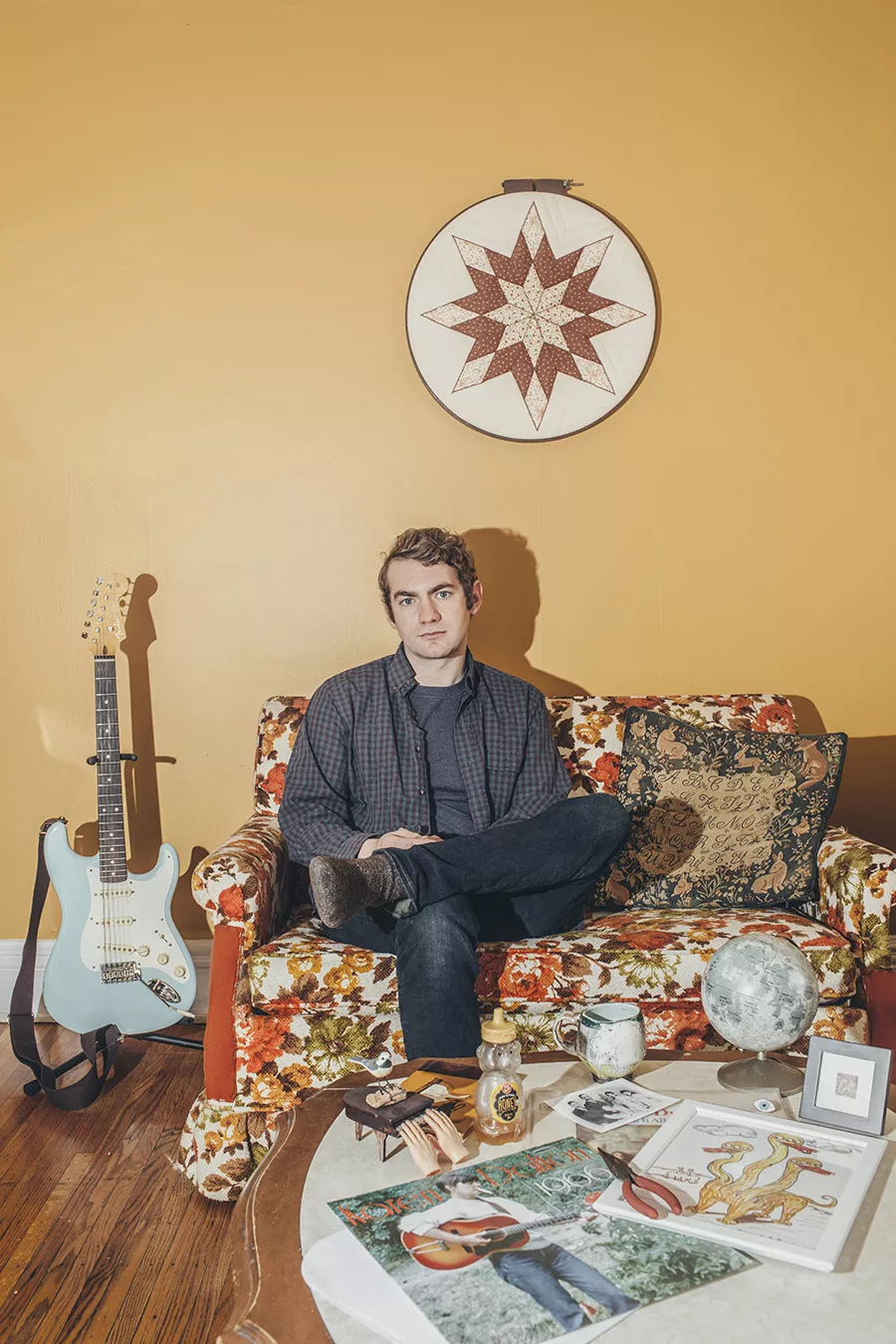 PHOTO BY JEFF MARINI
Ben Morey opts for a scaled-down and somber sound on his new single, "Negative Space."
Ben Morey
"Negative Space"
Self-released
benmorey.bandcamp.com
On "Negative Space," Rochester singer-songwriter Ben Morey turns to a lo-fi aesthetic. Eschewing the pop panache of his magnum opus, "Mt. Doom," the prodigiously active musician opts for a scaled-down and somber sound here. "Negative Space" is the first release off of Morey's latest LP, "With Birds."
Accompanied only by Katie Preston on piano and vocal harmonies, Morey goes full Elliott Smith, complete with lonesome acoustic guitar and a voice loaded with pathos. Morey's vocal tone is less hushed and more nasal than that of the late Smith, the better with which to deliver the understated angst of "Negative Space."
Lyrically, Morey's thoughts linger on a relationship that has long turned sour and may already be over. Despite the ultimately unpleasantness of the partnership, the singer can't turn the page. Morey pines away: "Saw you shining like a knife on the edge of a blinding light, and burned it into my heart." He recognizes his torment, worsened by the knowledge that his fixation on lost love will not bring reconciliation.
At just over four minutes long, the song gives the listener plenty to ponder. Sophisticated and sonically addictive, "Negative Space" is just the latest proof that Ben Morey is a true craftsman, making art that's both pleasing and thought-provoking.