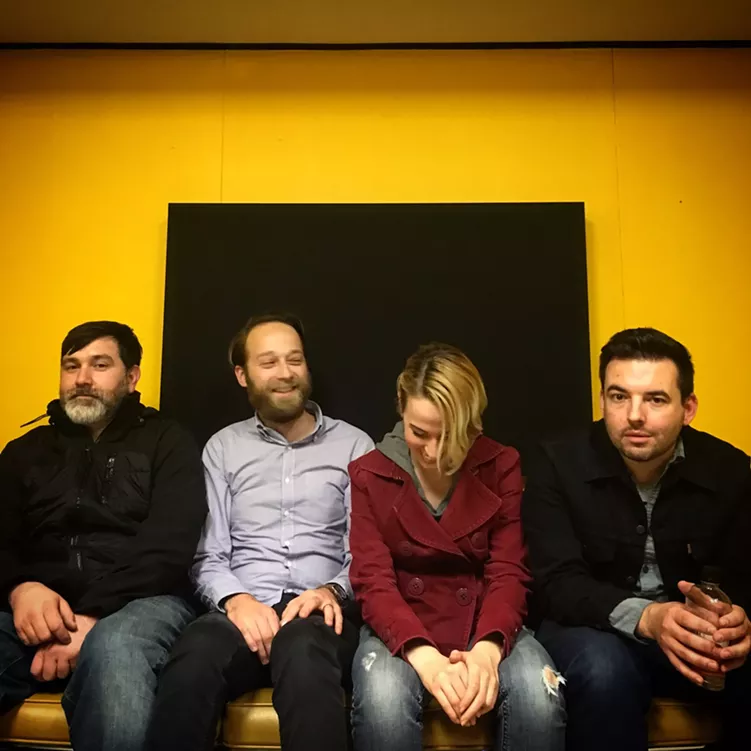 PHOTO BY CHRIS VANDEVIVER
The Soviet Dolls
Soviet Dolls
"Hunters"
Self-Released
On its latest EP, Soviet Dolls has created a synth-pop carousel that leaves the listener riding around its sound waves on repeat. The EP's namesake and featured single, "Hunters," reveals a slightly darker side to the band's music than what was seen on its debut EP, "Secrets, Lies."
After releasing that previous EP in 2016, Soviet Dolls went through some lineup changes, and earlier this month, the group came back around with this new release. The song, "Hunters," is the first of four tracks on the EP, and rides that title as a metaphor for human perseverance through struggle and tragedy. It begins with a rock-steady keyboard part and a straightforward, organic drumbeat, adding synthetic textures that wash out across a dark atmosphere like sonic strobe lights.
Then vocalist Alexandra Wendt enters the picture, singing a smooth melody with her dreamy, smoke-infused voice, and using lyrics about sacrifice, a hunter's appetite, and pulling oneself from their own ashes to exemplify the concept of human perseverance. "Hunters" comes soaring to an end like a shooting arrow, repeating and ending with Wendt's haunting lyrics, "If I wake up right back here at the end, I'll just start again."