Three projects have been chosen for the land that used to be the downtown Inner Loop. Rochester Mayor Lovely Warren will recommend proposals from: Home Leasing, Morgan/Christa, and a partnership of Strong museum, Indus Hospitality Group, and Konar Properties to City Council.
Filling in of the eastern stretch of the loop should be finished by December 2017. Five parcels of developable land will be created in the mile stretch.
HOME LEASING
:
PROVIDED IMAGE
Home Leasing would develop 49 affordable housing units consisting of 45 apartments and four townhouses.
CHRISTA-MORGAN: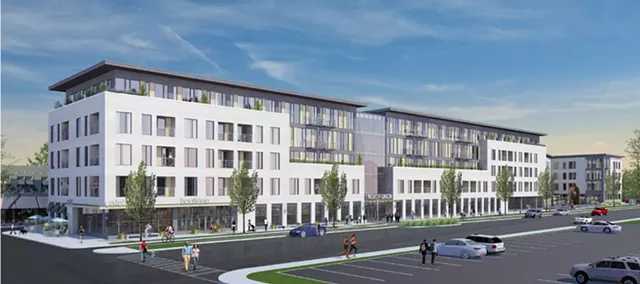 PROVIDED IMAGE
Morgan/Christa propose a mixed-unit development with 117 housing units: studios, and one- and two-bedroom units. Also: 26,000 square feet of retail-office space and underground parking. Christa also plans to move into the city.
STRONG:

PROVIDED IMAGE
Strong, etc. propose an expansion of the museum, parking for 1,200 cars, hotel with at least 120 suites, 201 housing units, and a mix of retail;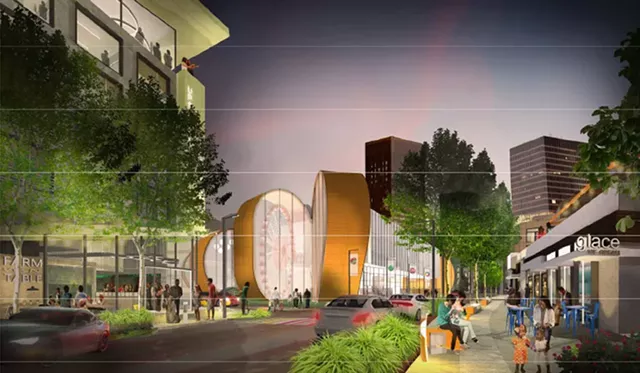 PROVIDED IMAGE
Another Strong image
PROVIDED
A broader look at the Strong plan
Another parcel would be left as temporary green space until a future date.

The sale of land to each of the developers is subject to City Council approval. A proposal from DHD Ventures was submitted, but not selected.