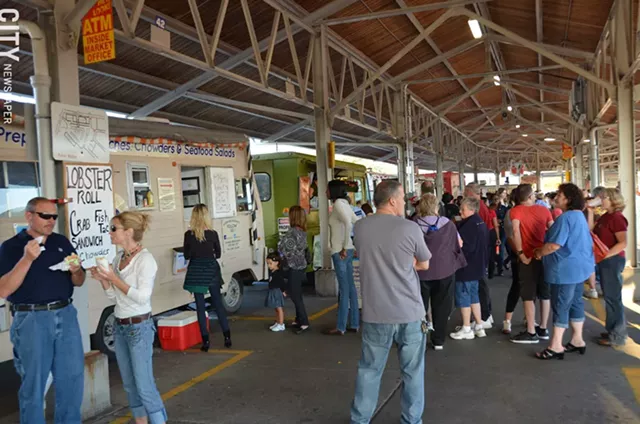 FILE PHOTO
The Food Truck Rodeo at the Rochester Public Market is on the last Wednesday of every month, from April through September.
Boy, this food truck rodeo is really catching on. Especially since food truck jousting and food truck polo proved to be too dangerous. And though some might consider it street meat, by having the kitchen right there, it gives everyone a hot alternative to the boiled hotdog fare.
The Food Truck Rodeo happens at the City of Rochester Public Market, 280 North Union Street, on the last Wednesday of every month, now through September: April 24, May 29, June 26, July 31, August 28, September 25, from 5 to 9 p.m.
And while you're feeding your face, invite your ears to the party and dig the tunes.
Bands scheduled to appear:
April 24 —The Morgan Twins
May 29 — The Crooked North
June 26 — The Earthtones
July 31 — Significant Other
August 28 — Ayers Brothers
September 25 — Kids in the Basement
More information is at
cityofrochester.gov/foodtruckrodeo
.