Chronicling the life and career of filmmaker Hal Ashby, the lively and engaging documentary "Hal" celebrates the artist behind such bona fide classics of the 1970s as "Harold and Maude," "The Last Detail," "Shampoo," and "Being There."
Director Amy Scott interviews Ashby's collaborators and those who knew him well, including Robert Towne, the filmmaker's longtime producer Charles Mulvehill, late cinematographer Haskell Wexler, and actors Jane Fonda, Jon Voight, and Beau and Jeff Bridges. Their voices are rounded out with later filmmakers who drew inspiration from his work, like Judd Apatow, Allison Anders, and Alexander Payne, along with interjections from Ashby himself, though personal letters and audio recordings.
Through their remembrances, Scott paints a portrait of an artist fueled as much by a deeply humanistic outlook as he was by his frequent anger with a world that often fell short of his ideals. But the balance between the two led to the injection of a strict social conscience into the varied stories he told, even as his fiercely independent vision led to struggles to find a place in an increasingly corporatized Hollywood system.
Scott swiftly fills in the details of Ashby's past: he left his Utah home by the time he was 18, at which point he was already divorced and the father of a young child. He hitchhiked to California and found a menial job on the Universal Studios lot, before eventually finding a calling in the studio editing room. It's there he met his mentor and closest friend Norman Jewison, who aided Ashby in his transition into making films of his own.
The two remained friends until Ashby's 1988 death from pancreatic cancer at age 59, and Scott's interviews with Jewison are among the most moving sequences of the film. Jewison reminisces about the two commiserating through their battles with the studios, entities they both came to view as the enemy to any real artist.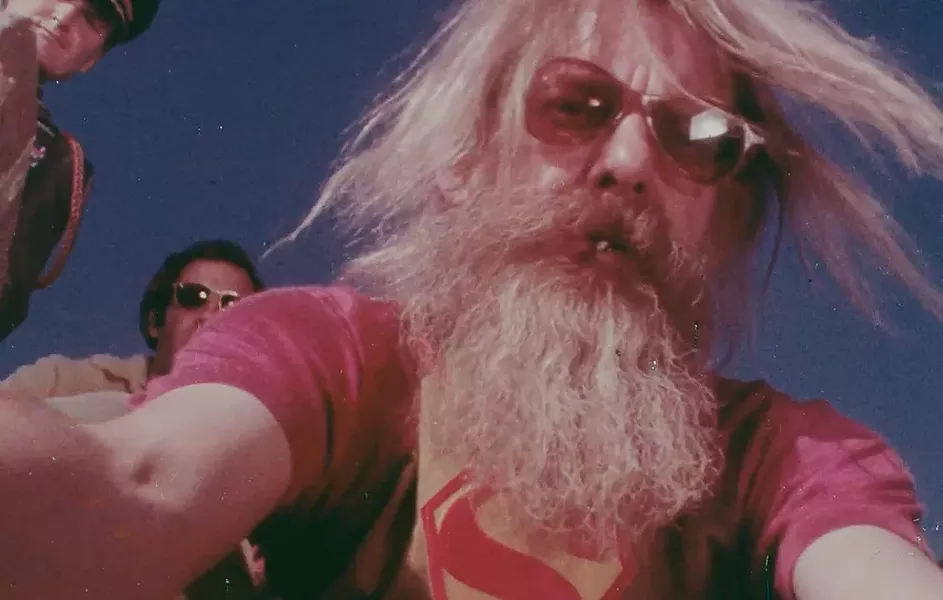 PHOTO COURTESY OSCILLOSCOPE LABORATORIES
Filmmaker Hal Ashby, subject of the new documentary "Hal."
Scott's film offers a mostly glowing tribute, sometimes overly so. She talks briefly to the daughter Ashby all but abandoned, along with two former girlfriends (though none of his five wives), and skims quickly past mentions of the filmmaker's abuse of cocaine, never delving too deeply into the negative aspects of the his life.
But at its best, "Hal" shines a long overdue spotlight on an iconoclastic filmmaker whose career
never quite gained the commercial heights of contemporaries like Coppola, Scorsese, Altman, or Spielberg. Hopefully this film will inspire viewers to seek out the many terrific films of an underappreciated master who was in many ways ahead of his time.