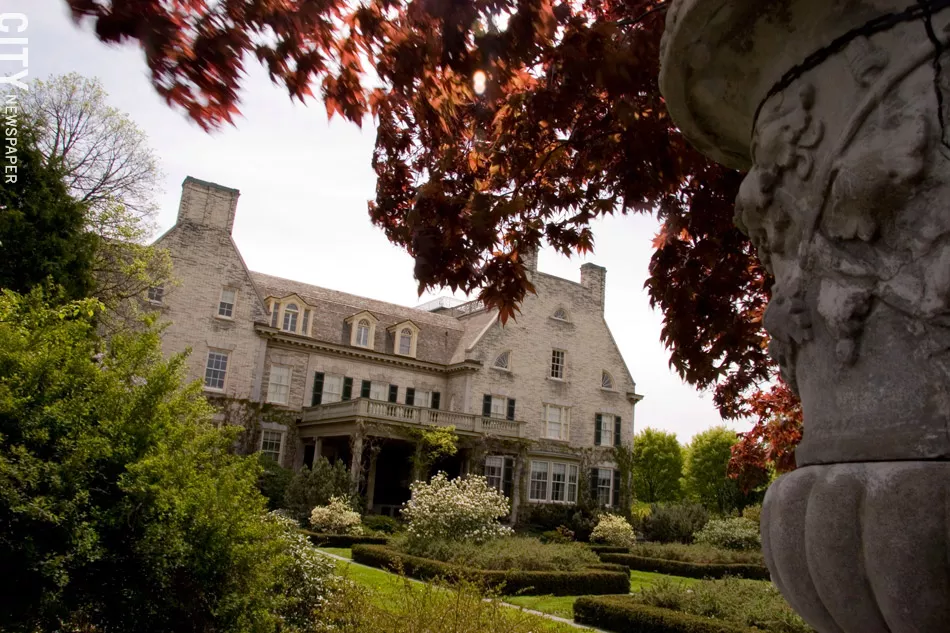 FILE PHOTO
The historic mansion at George Eastman Museum.
Restoration of the George Eastman Museum's historic mansion will soon move into the next phase, but the museum needs financial support. Museum staff will submit a funding request application to the New York State Office of Parks, Recreation and Historic Preservation.
Community members can learn about the status of the project at a public forum scheduled for Wednesday, May 16, at 6 p.m. at the museum's Curtis Theatre.
The preservation initiative began in 2014 with a site condition survey that identified urgent restoration and repairs of specific areas of the house and garden structures. The cost was estimated at $3.5 million.
The next phase will be completing restoration of the colonnade restoration; construction is expected to begin in the summer of 2019. Other projects, expected to be completed this year, include the repair and restoration of 68 original windows, which were installed between 1903 and 1905; installation of customized preservation-approved storm windows, which will improve energy efficiency, and restoration of 44 sets of window shutters. Information about previous restoration efforts is available
here
and
here
.
More information about the current restoration is available at
eastman.org
.