We take a trip on South Clinton Avenue
City residents tend to constantly be on the hunt for the hot new shops, restaurants, and entertainment. But while it's great to be on the cutting edge of what's new and hip in Rochester, we sometimes overlook what's right under our noses. Every day we pass dozens of buildings without ever taking the time to find out what treasures might be contained inside.
With that in mind, City decided to highlight a specific street, South Clinton Avenue, and give a brief overview of what interesting and noteworthy locations it supports. Of course, there's not enough space here to list every business and location, so for best results take a stroll down the road and see what gems it has to offer.
The highlights in this story are generally arranged to read as though you're making your way north along Clinton Avenue, toward Irondequoit. And because of space, we had to save North Clinton Avenue for a future installment of "Down the Road."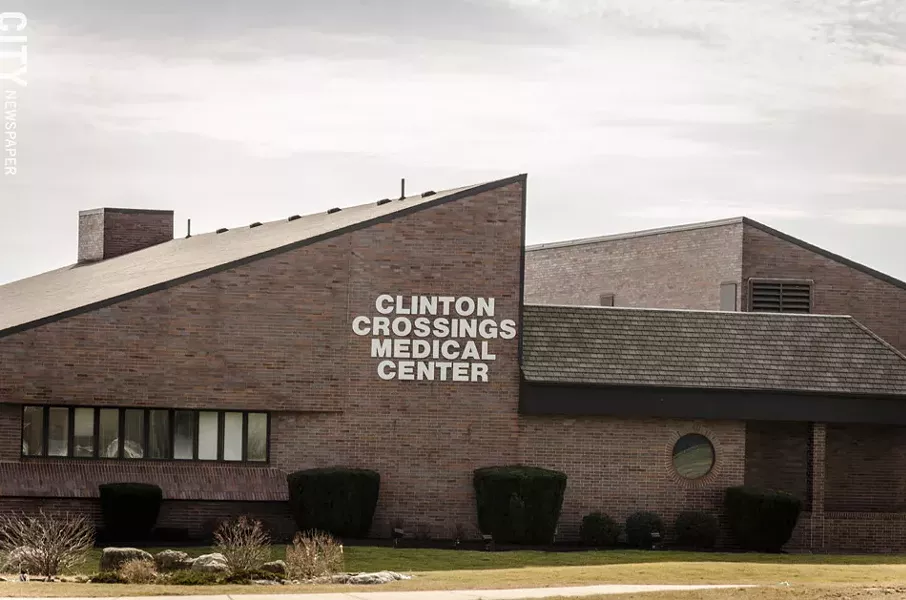 Beginning at Brighton-Henrietta Town Line Road, South Clinton Avenue shoots north, over the Erie Canal and under I-590 until it passes Westfall Road and the University of Rochester's Clinton Crossings Medical Center, where everyone and their mother has been sent by a doctor at some point in their lives.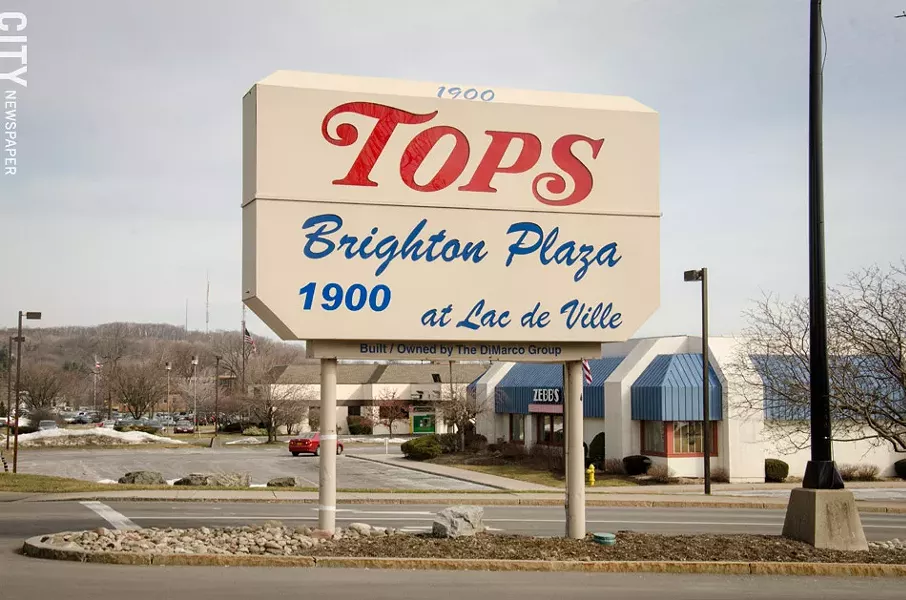 Brighton Plaza features a selection of locally-owned businesses (Feet First Shoes, Amaya Indian Cuisine) and chains (Tops Friendly Market). A retro Americana family diner and bar, Zebb's (1890 South Clinton Avenue; 271-1440), stands at the front of the plaza — order your wings extra crispy and also extra saucy for perfection in a basket.
Persimmon Park, a small 10-acre slice of nature operated by the Town of Brighton, is a great spot to sit and read or take a lunch break in the warmer months. Past Highland Avenue, Clinton crosses into the City of Rochester and slants northwest.
The stretch that runs through the Swillburg neighborhood is jam-packed with great restaurants and businesses. Just on the border of Swillburg is the African Food Center (1002 South Clinton Avenue; 473-8825), a small grocery store offering African and Caribbean food products, as well as African movies, music, beauty supplies, and artwork. Shiki Japanese Restaurant (1054 South Clinton Avenue; 271-2090) is consistently rated among the top sushi joints according to City readers (see: Best of Rochester runners-up, 2013-2015).
Procure some ink at Lucky Lotus Tattoo (1045 South Clinton Avenue; 271-5880); get your injera fix at Zemeta Ethiopian (1015 South Clinton Avenue; 244-3344); or stuff your face with noodles at Ming's Noodles (1038 South Clinton Avenue; 244-0985). Vinh Hao (985A South Clinton Avenue; 271-7250) brings together Vietnamese CDs, DVDs, and bánh mì sandwiches.
At the intersection with South Goodman Street are two Rochester staples: the Highland Park Diner (960 South Clinton Avenue; 461-5040) serving American-diner fare in classic 1940's chrome-and-neon style, and the Cinema Theatre (957 South Clinton Avenue; 271-1785) — where you can catch second-run film double features for only $5, seven days a week. Watch a couple flicks, munch on some popcorn, and say hello to the theater's feline mascot, One-Eyed Sue. For a date-night combo, Monday through Thursday, the Diner offers a free ticket to the Cinema with purchase of a dinner.
Crossing Goodman, The Angry Goat Pub (938 South Clinton Avenue; 413-1125) serves classy pub fare; the South Wedge Diner (880 South Clinton Avenue; 271-3190) is a bright and popular "morning-after" recuperation spot; Georgie's Bakery (857 South Clinton Avenue; 241-3987) features Puerto Rican pastries and Rochester's best Cubano sandwich; and Flavors of Asia (831 South Clinton Avenue; 256-2310) offers a relaxed atmosphere and tasty pan-Asian cuisine. (We recommend you order the scallion pancakes.)
Newly-opened, The Playhouse/Swillburger (820 South Clinton Avenue; 442-2442) combines everyone's first loves: arcade games, burgers, and booze. Across Meigs Street, The Firehouse Saloon (814 South Clinton Avenue; 319-3832) features regular live music and entertainment.
Continuing down South Clinton, White Swans Asia Cafe (798 South Clinton Avenue; 270-4431) sells a selection of Asian entrees and pastries, and Natural Pet Foods (766 South Clinton Avenue; 530-3371) offers healthy, wellness-centric food and supplies for your furry four-legged friends. Stuart's Spices (754 South Clinton Avenue; 436-9329) sells more than 200 premium spice blends and seasonings, all gluten-free.
In the new Edge of the Wedge development you can find McCann's Local Meats (739 South Clinton Avenue; 328-6328) — with a deli, cafe, and butcher shop — as well as The Cub Room (739 South Clinton Avenue; 363-5694), an upscale restaurant and bar serving American fare and cocktails. Additional retail is expected to be opening in the spring.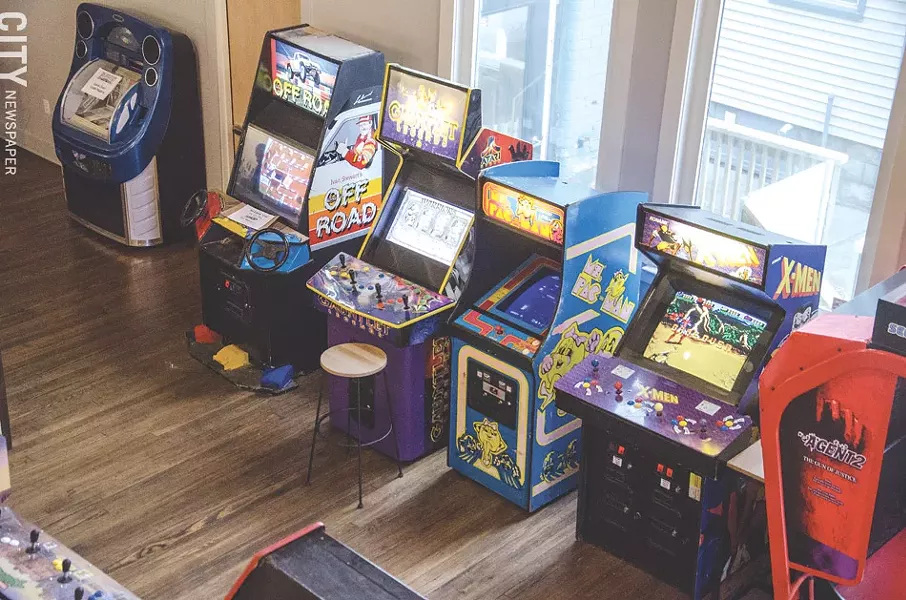 Continuing along into the South Wedge, Pat's Coffee Mug (627 South Clinton Avenue; 244-2239) is a small diner for early-risers; Napa Wood Fired Pizzeria (573 South Clinton Avenue; 232-8558) features an outdoor deck, specialty pies, and an extensive gluten-free menu; and Boulder Coffee Co. (100 Alexander Street; 454-7140), nestled at the corner of Clinton and Alexander, has live music, open mic, and comedy nights to go along with your brews.
As Clinton passes over I-490, a pedestrian footbridge offers safe passage, connecting to the Wadsworth Square neighborhood. Just past the Rochester Center City welcome sign, is Geva Theatre Center (75 Woodbury Blvd; 232-4382), which houses two stages for professional theater, and Washington Square Park (181 South Clinton Avenue) a quiet greenspace and home to the "Soldiers and Sailors" monument, erected in 1892, as well as the Washington Square Farmer's Market during the summer months.
At the corner of Clinton and Court Street sit three architectural notables. The First Universalist Church (150 South Clinton Avenue; 546-2826) was designed by architect Claude Bragdon and includes unconventional Gothic architecture as well as a Hope-Jones Organ from 1908. Legacy Tower (1 Bausch and Lomb Place) — formerly the headquarters of Bausch & Lomb — was designed by architect David Beinetti in 1995 and has a post-modern, iconic silhouette in Rochester's skyline, as well as a glass-enclosed winter garden that can be rented for private events. Xerox Tower (100 South Clinton Avenue), built in 1968, is a minimalist concrete skyscraper, with interesting monolithic details, and an outdoor square with sunken courtyard. It is the tallest building in Rochester and third-tallest in the state outside of New York City.
At Clinton and Main Street, Chase Tower, the Sibley Building, and the future home of the Democrat and Chronicle are all undergoing construction and renovation. Becoming North Clinton after crossing East Main Street, the avenue continues on past St. Joseph's Park, the RTS Transit Center, the Urban League of Rochester, and the Rochester Amtrak Station, before continuing through the Upper Falls and 14621 neighborhoods, and ending at the Rogers Parkway in Irondequoit.