Jaime Aquino, the consultant that state education Commissioner MaryEllen Elia sent to examine the Rochester school district, sent his report to her earlier this week. School board members haven't seen the report, board vice president Willa Powell says, but they're bracing for a tough assessment.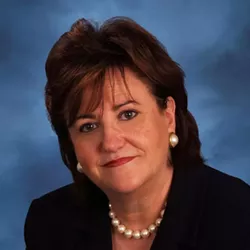 FILE PHOTO
State Education Commissioner MaryEllen Elia.
"He told board members, 'My report is going to be scathing and it's going to touch everyone,'" Powell said in an interview yesterday. A spokesperson for Elia confirmed that she has received the report, but gave no indication of when it will be released to the public.
Aquino was asked to take roughly 45 days to observe the district's administration and operations, identify serious problems, and make recommendations to Elia on how to address them. When he arrived in Rochester, it wasn't clear how long he would stay here. But that's now been determined. He'll be here for a full year, according to Elia's spokesperson.
Aquino is a non-voting member of the board, and his superintendent-level salary is paid by the district.
Elia appointed Aquino as a distinguished educator for the Rochester district in July, and he started work in August. He has over 30 years of experience, including serving in senior positions in the Los Angeles and Denver school districts.
Elia cited several reasons for hiring Aquino: the district's low graduation rate, poor performance on state-mandated English and math tests, and the high number of city schools in receivership because of persistently low outcomes. School board members were given no say in the matter.
Critics of the district were quick to note that over the years, there have been numerous education experts, panels, and reports on the district's problems and recommendations on how to improve. Another diagnosis of the district's problems isn't needed, the critics said.
Educators, parents, and the public will soon get to determine if that's true.