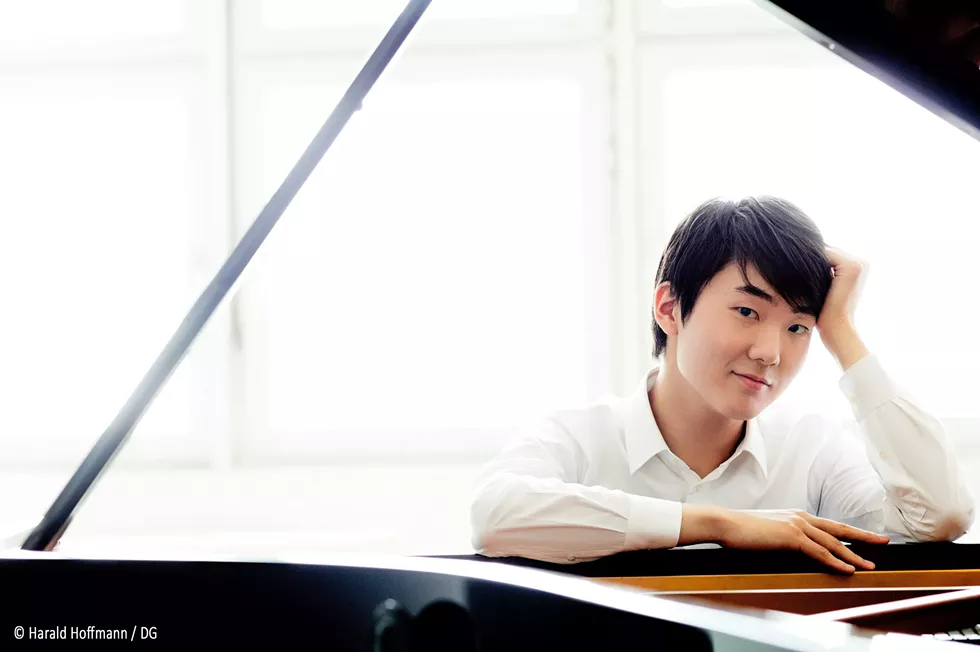 PHOTO COURTESY OF SOLEA MANAGEMENT
Pianist Seong-Jin Cho played a sold-out concert at Eastman School of Music's Kilbourn Hall, as part of the Fernando Laires Piano Series.
In a sold-out concert on Friday night, the acclaimed piano phenom Seong-Jin Cho treated the Kilbourn Hall audience to an imperfect program that nonetheless lived up to the hype.
The recital began with Franz Schubert's "Wanderer Fantasy in C Major." In the opening minutes of the performance, there was something dissonant in Cho's attack that sounded off, as if the mere appearance of a virtuosic performance were more important than the musicality. In short, the sound was haphazard.
Cho's performance gradually became more effortless as the composition progressed. A dexterous player of great precision, he seemed to play each successive note with increasing clarity and import. Cho's true virtuosity was displayed with a series of dizzying and impeccably articulated right-hand runs. His sensitivity to dynamics and the subtle momentum of phrases was impressive.
In "Reflets dans l'eau," from Claude Debussy's "Images, Book 1," Cho delivered a watery cascade of notes with crystalline exactitude, and yet he was able to retain the enigmatic air of the composition. Somehow though, Cho's demonstrative performance style seemed slightly at odds with Debussy's relaxed, free-flowing sound. It was as if Cho couldn't connect with the spirit of the music, as he did with the Schubert fantasy. Similarly, the solemnity of "Hommage à Rameau" was ill-suited to Cho's exuberant performance tendencies.
In "Mouvement," there was a restless quality mixed with a sense of expectation, and Cho sounded more at home. The feeling of comfortability was short-lived, though, as the recital continued with Debussy's "Préludes." Cho's tempestuous playing didn't fit the Impressionist composer's seamless chord-shifting and ambient sense of melody.
Cho turned things around dramatically after the intermission with Modest Mussorgsky's "Pictures at an Exhibition." From the bold and majestic chords of the recurring "Promenade" theme to the playful, rambunctious quality of "The Gnome" and the delightfully spry and witty reading of "Ballet of Unhatched Chicks," Cho seemed to relish the direct melodicism and implicit storytelling of Mussorgsky. The composer's fantastical Romanticism came alive, distilled through Cho's tumultuous, ecstatic energy.
Cho's performance here was proof that he does best with repertoire that's big, bold, and unapologetic – all the better to showcase his formidable talent. Cho went on to play not one, but two encores for the vocal and appreciative audience.
The Fernando Laires Piano Series continues with a performance by Lilya Zilberstein on Thursday, February 21, 7:30 p.m., at Eastman School of Music's Kilbourn Hall, 26 Gibbs Street. $24-$45; discount with UR ID. 274-3000. eastmantheatre.org.