We talked to models, you know what we mean? And they did their little turns on the catwalk. Yeah, on the catwalk.


Photos by Mike Martinez. Interviews by Leah Stacy.
BILLIE CARROLL, 28
IRONDEQUOIT, WEARING JUSTIN LEBLANC
Do you feel like a princess from "Star Wars"?
"This is an original piece by Justin LeBlanc, who was a finalist on 'Project Runway.' Handmade, it's absolutely to die for. My ear cuffs are also part of his design. He has cochlear implants, so he bedazzles these cuffs and incorporates them into the outfits."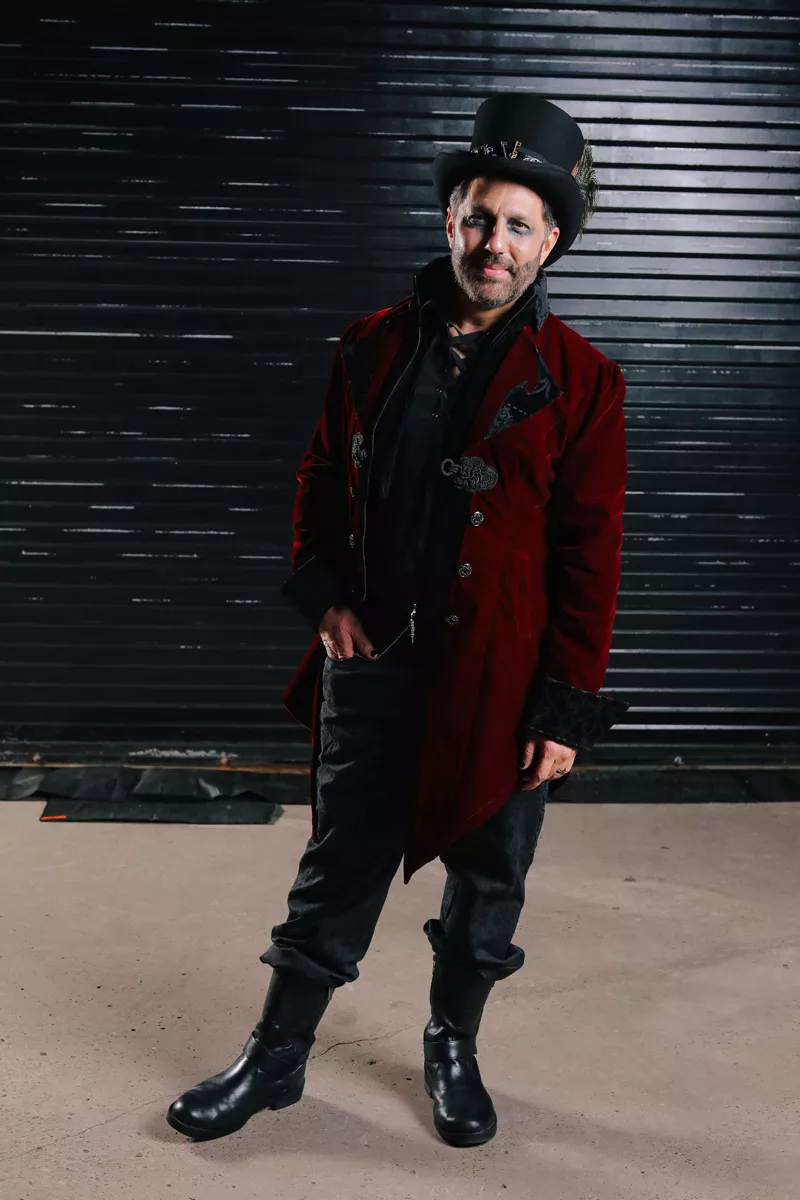 EDWARD MEDINA-TORRES, 53
BRIGHTON, WEARING A SELF-CURATED OUTFIT
This is a very unique look.
"My outfit is inspired by general Victorian steampunk — very gothic, but with edgy, mechanical elements."
TEDDY WILLIAMS, 46
ROCHESTER, WEARING LIBERIAN COUNTRY CLOTH
What the significance of your outfit tonight?
"I just became an American citizen, and I want people to know you can be an American and be from anywhere in the world — Africa, Asia, Europe. That's the great thing about this country. This show isn't about one group of people, it's about everybody. So I'm representing Africa here tonight."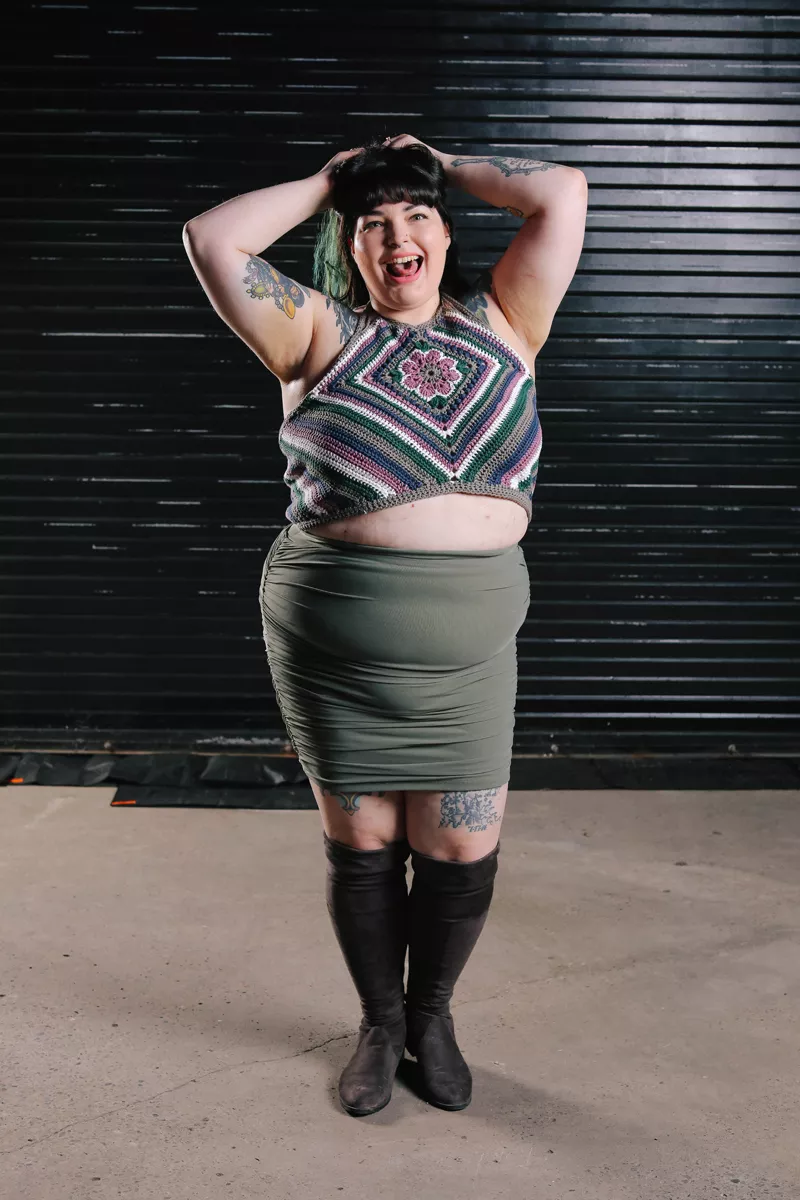 FELICIA HUNT, 31
PALMYRA, WEARING SPIRIT & THREAD CROCHET
What brings you here from Palmyra?
"I'm an alt-plus size model and representation is really important, especially at runway shows."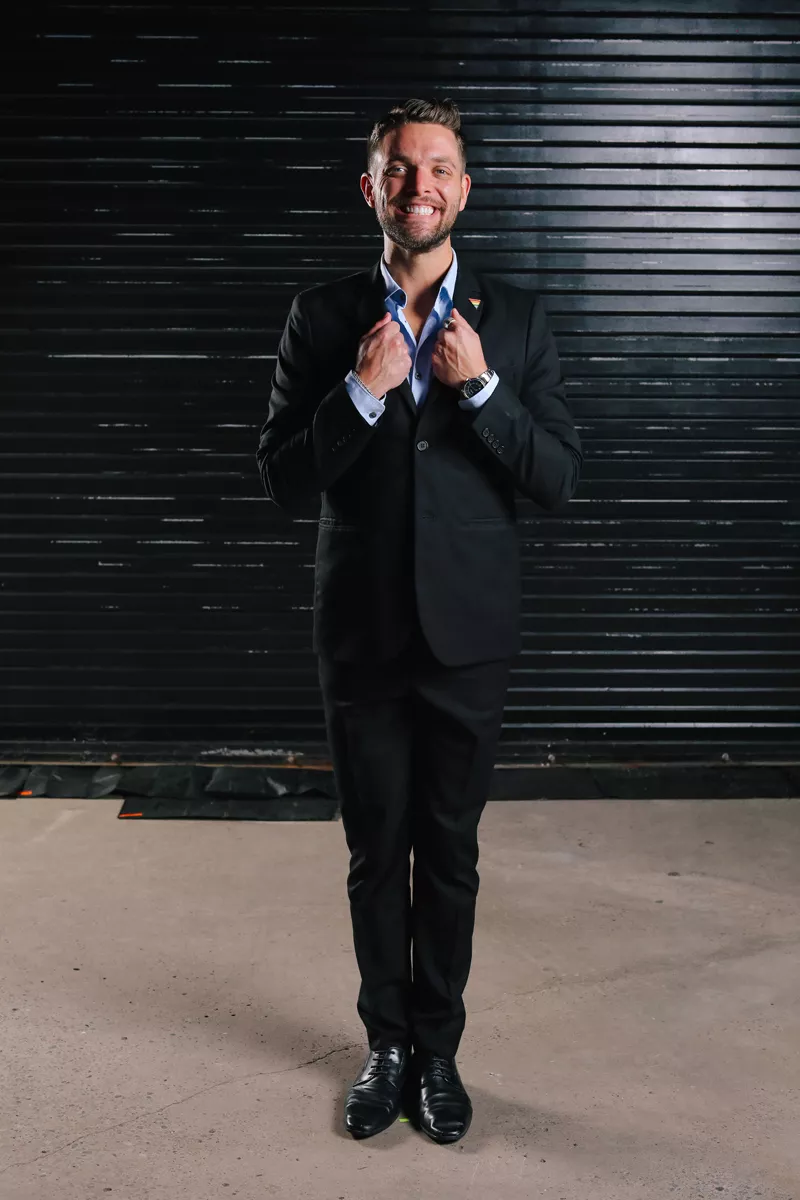 CLINT SUGNET, 36
ROCHESTER, WEARING A SELF-CURATED OUTFIT
That lapel pin is a great touch.
"I went traditional tonight — just an H&M black suit. But figured it was appropriate to wear my pride pin for LGBTQ+ awareness tonight, since part of proceeds go to The Center for Youth's Arnett House."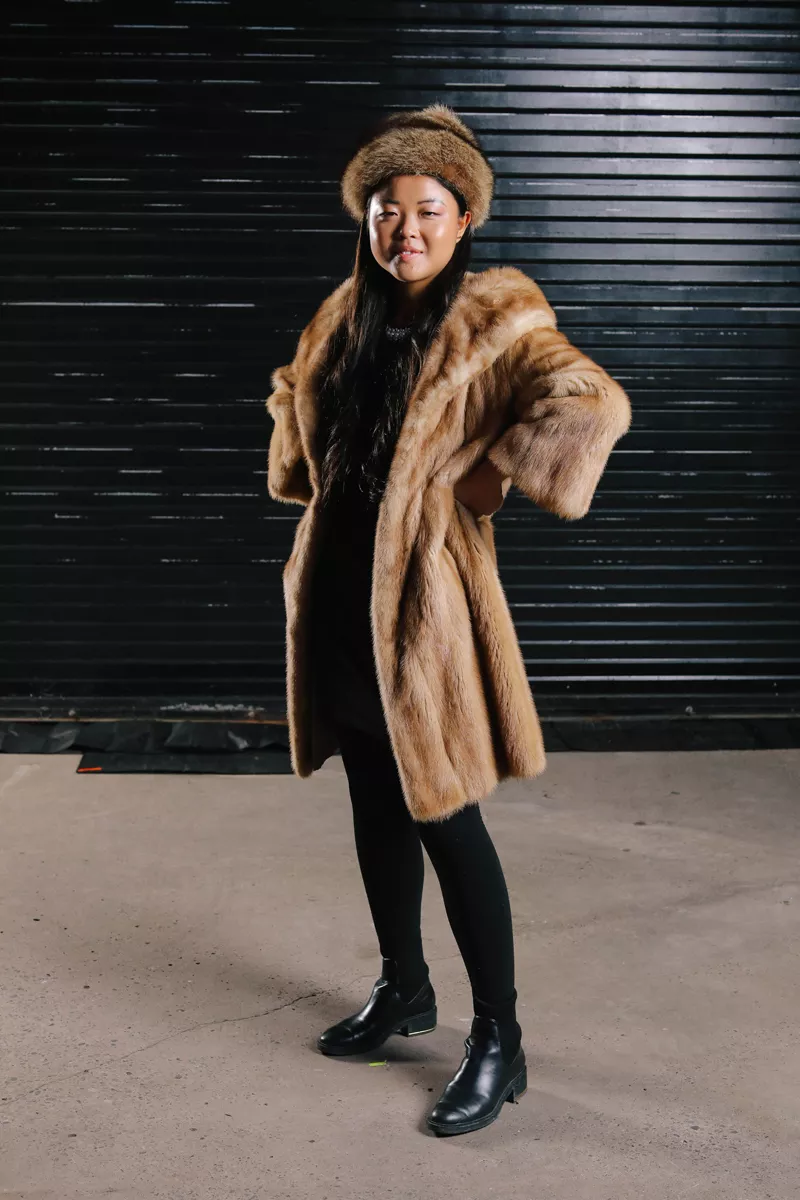 FRIDA WANG, 23
RIT STUDENT, WEARING APRONS AND PEARLS VINTAGE BOUTIQUE
Is this something you'd wear during a Rochester winter?
"I wouldn't wear a fur coat to class. I'm a fourth year business analytics and statistics student, but I'm here tonight because I wanted to boost my confidence."
ELY RIVERA, 20
GREECE, WEARING VON MAUR and PROPER GRAMMER
No shirt tonight?
"When I went to the fitting, they handed me a shirt and it was my style, but this just looks better without the shirt. So I said, 'I'm gonna go shirtless.'"
JENNA CONSIGLIO, 28
ROCHESTER, WEARING SPIRIT & THREAD CROCHET
It's rare to see curly hair on the runway. Was this your choice?
"My mom and dad blessed me with the natural curls, and I called upon Fashion Week and they just made it even more beautiful and luscious for tonight. Natural hair is very important to rock, because for years it was (and still is) discriminated against, so I'm wearing it proudly."


TODD THIEU, 32
ROCHESTER, WEARING A SELF-CURATED OUTFIT
That's a spiffy green jacket you're wearing.
"I used to avoid green at all costs because people told me it clashed with my skin tone. Then, a few years ago I realized dark green, forest green, complements my tan skin tone really well. I'll wear it any chance I get now."


YAXUAN "OLIVIA" WANG, 24
RIT STUDENT, WEARING A DESIGN BY RIT STUDENT YAOXUAN LIU
How does wearing this piece make you feel?
"It's really inspiring, knowing it's designed to be a creature or angel coming down during COVID. We all had different stories coming through COVID. This makes me feel empowered."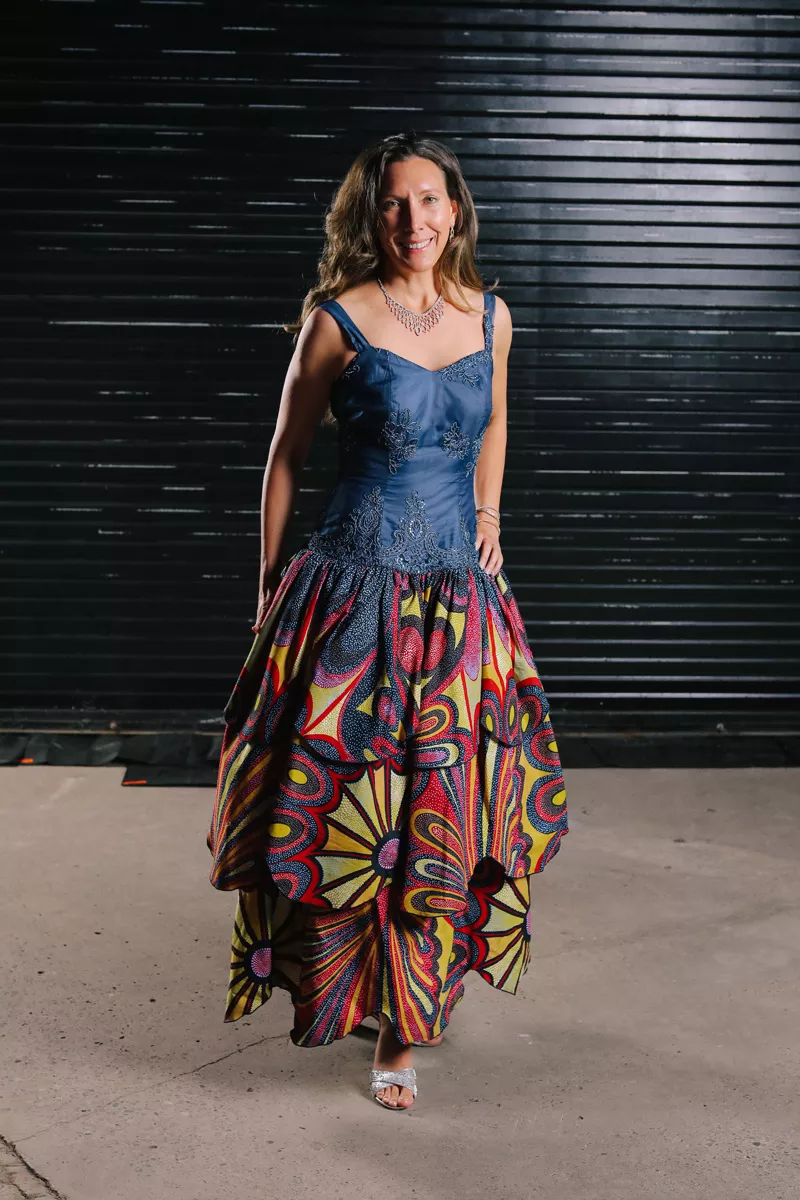 KARIN FRANZ, 50
FAIRPORT, WEARING MANSAWEAR
Tell me about this beautiful dress you're wearing.
"I saw this gown in the MansaWear shop on Park Avenue, and it was love at first sight. I didn't know where I was going to wear it, but I had to buy it."
KEITH MORTIMER, 53
BRIGHTON, WEARING A SELF-CURATED OUTFIT
Tell me about this steampunk look you're rocking.
"I'm a very big fan of The Borg (from 'Star Trek'), which is really just futuristic steampunk. I realized my affinity for steampunk when I started collecting old, antique metal fans from the 1940s and '50s."
KORRY O'BRIEN, 27
WEBSTER, WEARING A SELF-CURATED OUTFIT
Why are you walking tonight?
"It's important to me for two reasons. I am the LGBTQ+ specialist at the Center for Youth, and I'm also a model. I want to be that face representing the LGBTQ+ community on the runway and off the runway, however I can."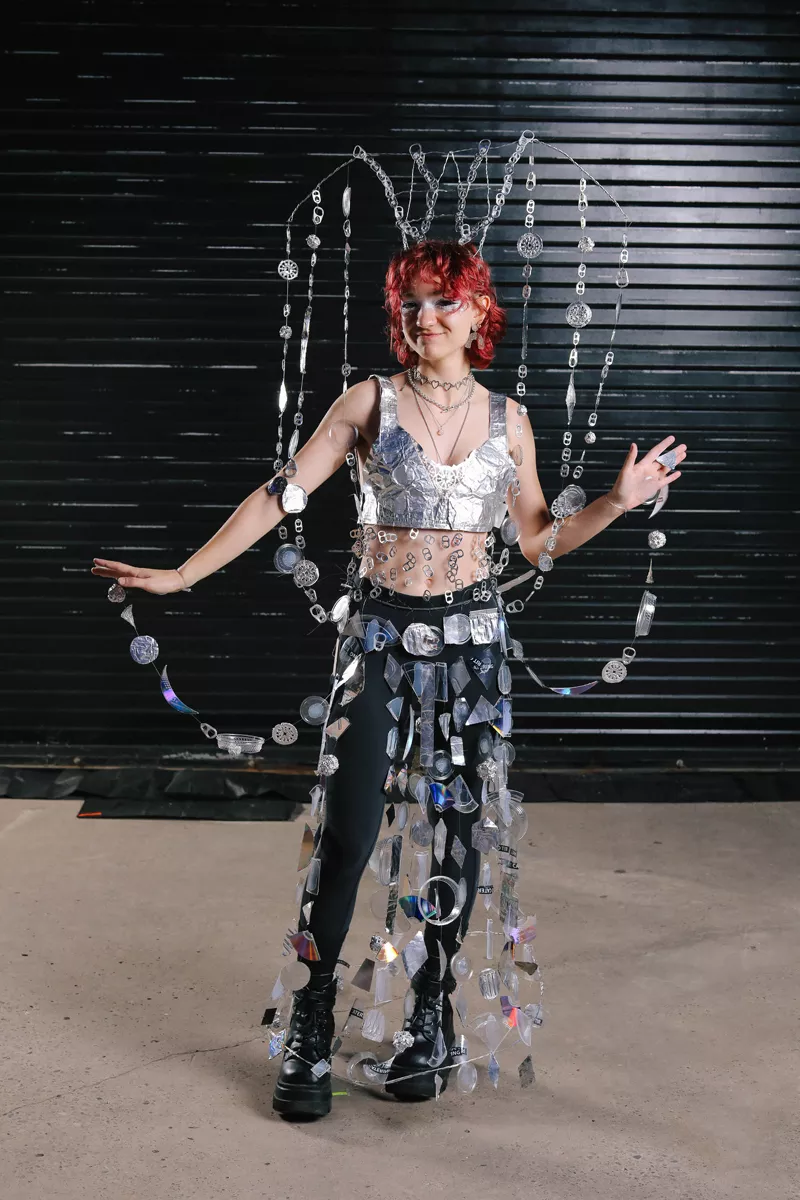 LUCY ANGRISANO, 20
BUFFALO, WEARING HER OWN DESIGN
Is this a statement piece?
"I am wearing a sculpture that I made from all recycled materials — things I found in the trash and cut up. Cups, CDs, tinfoil – I spent a long, long time on it. Our prompt for this project was 'memory,' so I'm obscuring the line between dream and reality, which is ever-changing, just like your mind and memory."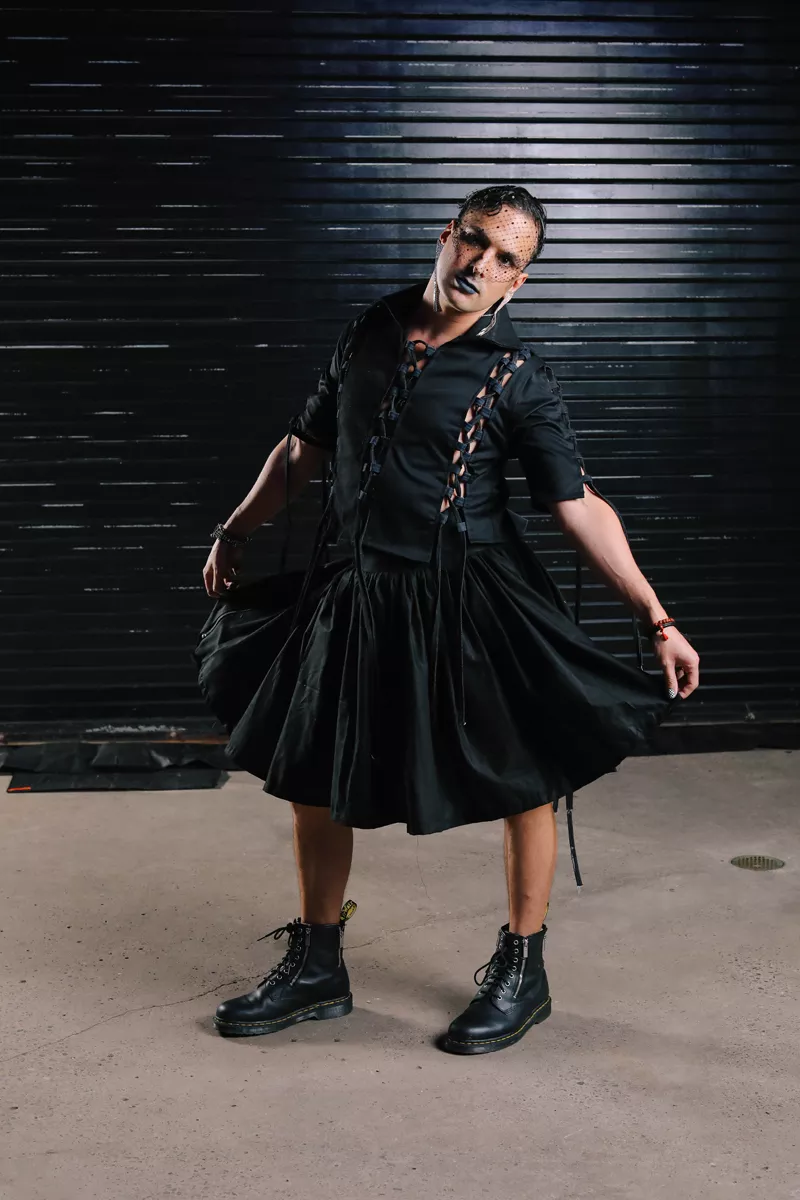 SAM MOSKOWITZ, 30
ROCHESTER, WEARING A SELF-CURATED OUTFIT
What inspired your elegant outfit tonight?
"I wanted to look like I just buried my 15th husband."
Fashion Week Rochester celebrates the fashions of Rochester while raising money to support the services at the Center for Youth.
Want CITY to visit you or a place you like to go?
Let us know at feedback@rochester-citynews.com.