The past few years in local theater have brought many changes, from startup companies and fresh artistic leadership to a renewed focus on diverse casting and female-fronted projects. This season's performances will reflect a good bit of that change, as well as a number of plays that have been staged on Broadway recently.
Blackfriars Theatre, which continues to offer new-to-the-area shows each season, will kick off the year with the winner of the 2003 Pulitzer Prize for Drama, "Anna in the Tropics," by Nilo Cruz. The play is set in 1929 in Tampa's cigar industry, which was largely staffed by Cuban immigrants, and centers around a catalytic reading of "Anna Karenina." The production, which opened September 7, runs through September 23 in partnership with Rochester Latino Theatre Company. It's directed by BFT artist Patricia Lewis Browne. (blackfriars.org)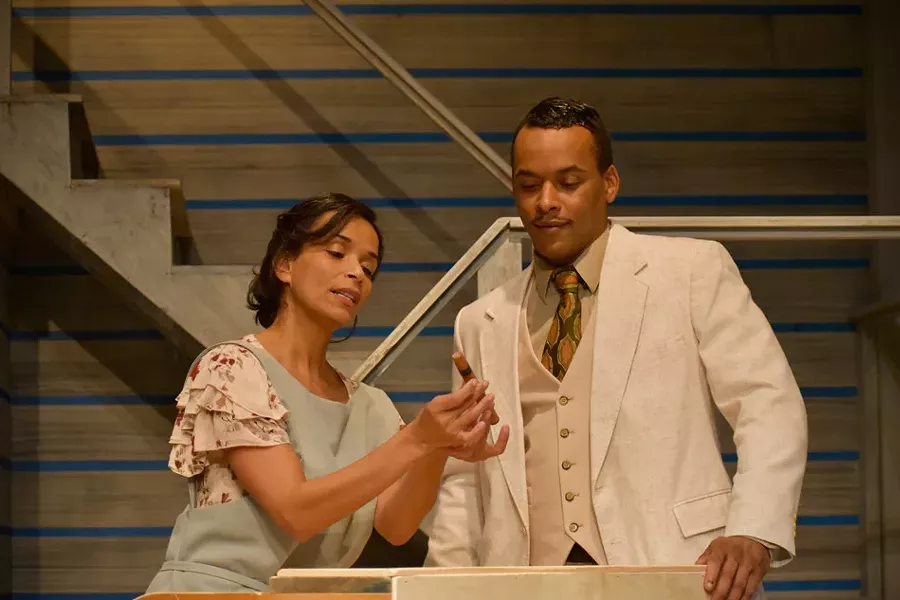 PHOTO BY MEGAN COLOMBO
Blackfriars' season opener "Anna in the Tropics" continues through September 23.
Geva Theatre Center has been making noticeable efforts to increase diversity in show selection, casting, and production staff. An early season pick, "Thurgood," is a one-man play about Justice Thurgood Marshall, the first African American to sit on the Supreme Court. It's at Geva October 16 through November 18. Also on Geva's schedule is a play Broadway was abuzz over two years ago: "The Humans," about three generations of a family gathered for Thanksgiving in a tiny New York City apartment. Geva will co-produce the Tony Award-winning play February 19 through March 17 with Syracuse Stage (it plays there April 24 through May 12). (geva.org)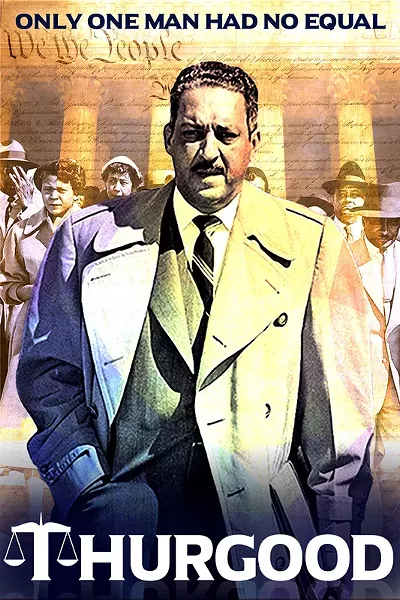 PHOTO PROVIDED
Geva's 2018-19 season includes "Thurgood," the one-man play about Supreme Court Justice Thurgood Marshall.
Following its tradition of a family-friendly yet vaguely dark fall show, Greece Theatre Company will mount "The Addams Family: The Musical" from October 26 through November 4. The comedic story about one of TV's favorite families retains all the usual characters — and adds a few new faces. The show will be performed not in Greece but downtown at The Lyric Theatre, 440 East Avenue. (greeceperformingarts.org)
Another recent show making waves on Broadway — "Indecent" by Paula Vogel — will be at JCC CenterStage March 30 through April 14. The play is inspired by the story of Sholem Asch's controversial Yiddish work "God of Vengeance," whose Broadway actors were tried for indecency in 1923. (jccrochester.org)
Out of Pocket, Inc., an under-the-radar company that has been producing shows for the past decade, returns with several interesting picks this season. Most notable is "Yankee Tavern," about a young couple that unknowingly stumbles upon a 9/11 conspiracy theory, which runs February 1 through 9 at MuCCC, 142 Atlantic Avenue. Out of Pocket's tagline is "theatre with a purpose," and the company donates a portion of all show proceeds to local and national non-profit organizations. (outofpocketinc.com)
RAPA Family Theatre has worked since 2014 to offer shows geared toward children and young audiences. From February 1 through 10, RAPA will present "Amelia Earhart," a creative retelling of the famous pilot who disappeared over the Pacific Ocean. (rapatheatre.org/rapa-family-theatre)
PHOTO PROVIDED
RBTL brings the recent Broadway hit "Waitress" to the Auditorium Theatre in June.
The Rochester Broadway Theatre League is also bringing recent New York City hits to the Auditorium Theater this season. In addition to the ubiquitous "Hamilton" (April 23 through May 12), RBTL is hosting the coming-of-age musical "A Bronx Tale," October 14 through 21, and "Waitress" (June 4 through 9), the story of a small-town Southern baker in an abusive marriage who finds out she's pregnant. (rbtl.org)
Wallbyrd Theatre Company will begin the season in a brand new venue, The Avyarium, located in Village Gate. Departing from the usual Shakespeare fare, the experimental company helmed by Virginia Monte will delve into the 1962 Edward Albee classic about marriage in middle age, "Who's Afraid of Virginia Woolf?," from November 1 through 19. (wallbyrd.com)