"Catherine Opie: 700 Nimes Road"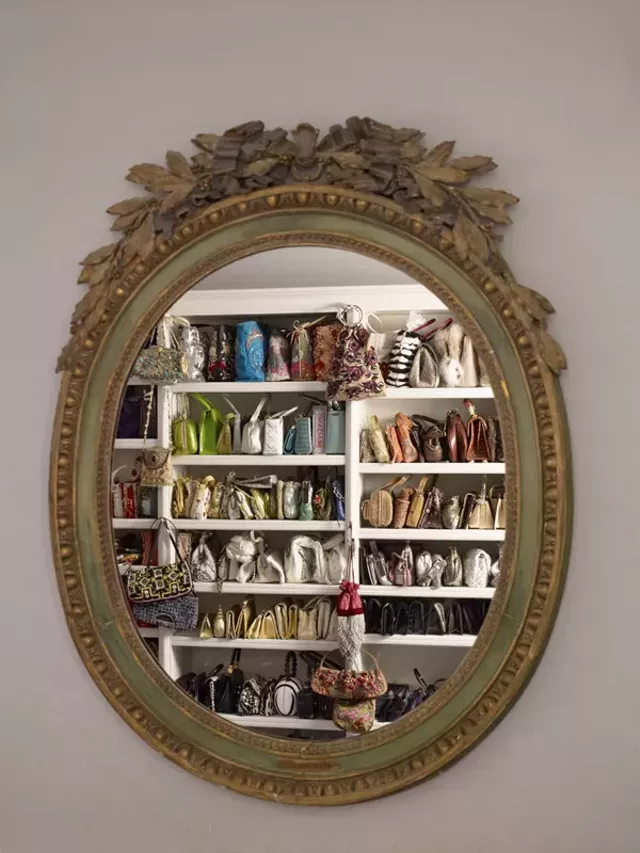 PHOTO PROVIDED
Catherine Opie's "Handbag Reflection," from the 700 Nimes Road portfolio, reveals a section of Elizabeth Taylor's bag collection.
PHOTO PROVIDED
Opie's image "Holiday Ornament" captures the glamour and environment of Taylor's private residence.
PHOTO PROVIDED
Muted jewel tones, rustic elements, and family photos also characterize Opie's shot of Elizabeth Taylor's "Trophy Room."
PHOTO PROVIDED
Opie's portrait of Andy Warhol's portrait of Taylor also serves as a self-portrait, as she can be seen taking the photo in the reflection.