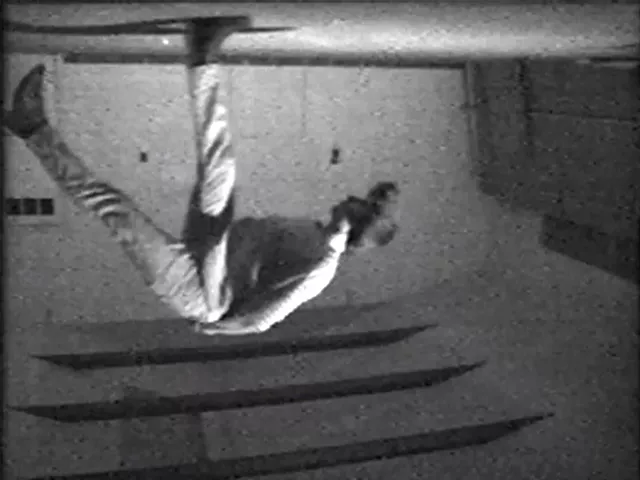 PHOTO PROVIDED
A still from Bruce Nauman's 1969 video "Revolving Upside Down."
PHOTO PROVIDED
One of the featured works, Nam June Paik's 1969 "9/23/69: Experiment with David Atwood," is actually a record of a spontaneous composition performance that he broadcasted live while an artist-in-residence at WGBH, a public-television station in Boston.
PHOTO PROVIDED
Sondra Perry's 2013 "Double Quadruple Etcetera Etcetera I and II" is shown on two massive screens positioned across the gallery from one another.