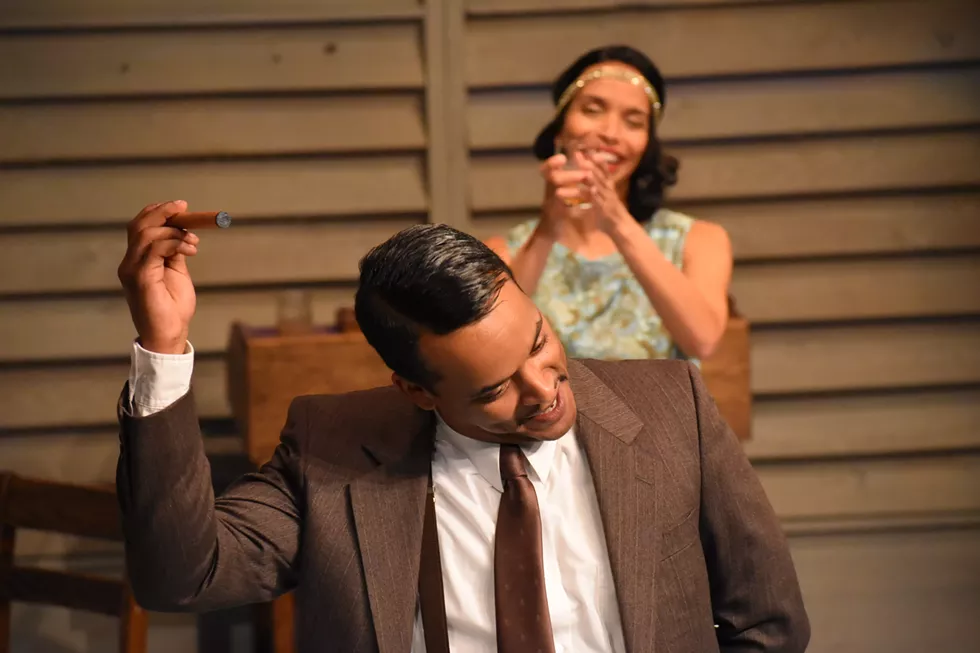 PHOTO BY MEGAN COLOMBO
"Detroit '67" will be staged from October 18 through Nomember 3 as part of Blackfriars Theatre's 70th season lineup.
Blackfriars Theatre on Monday night announced the lineup for its 2019-2020 season, which also marks its 70th anniversary. The coming season's shows are one part history-reminiscence, one part fantastical realism. They range from plays that explore the Detroit Riots of 1967 and the celestial discoveries made by 19th century Harvard women, to a well-loved musical set in a mythical version of New York City.
The coming season not only marks an historic milestone for the downtown Rochester-based company, but also caps a five-year reinvention process that has included expanded opportunities for local artists, artistic and managing director Danny Hoskins said in a provided statement. In the past four years the company has engaged with more than 250 new designers, directors, actors, crew members, and volunteers, and partnered with more than 30 new community organizations, artistic companies, downtown businesses, and neighborhood programs, he said. And the organization has also increased its patrons, subscribers, and donors by more than 1,000 people.
Read on for the 2019-20 lineup. Season subscriptions are now on sale, with options for the full season ($132 to $186); three- and four-show Flex Passes ($90 and $120); and a Show Day Pass ($141), which allows the holder to book on the day-of. For more information, call 454-1260 or go online to
blackfriars.org
.
Blackfriars Theater 2019-20 Season lineup:

"The 25th Annual Putnam County Spelling Bee"
(July 12 through July 21)
(Blackfriars Theatre Summer Intensive) A diverse group of tweens vie for the top title while candidly telling tales from their home lives.
"Guys and Dolls"
(August 30 through September 15)
The madcap rom-com musical follows gambler Nathan Detroit from a mythical version of gritty New York City to Havana, Cuba, as he navigates authorities and his malcontent long-term girlfriend. In song.
"Detroit '67"
(October 18 through November 3)
A Motown music-laced production in which sister and brother Chelle and Lank convert their basement into an after-hours music joint. Family ties clash against the backsplash of the '67 riots.
"Peter and the Starcatcher"
(December 13 through December 31)
Based on the novel by Dave Barry and Ridley Pearson, this Victorian England-era musical sees a young orphan and friends ship off to a remote island that's under the thrall of an evil king. While at sea, they discover an otherworldly cargo, are discovered by the young Starcatcher-in-training, and encounter more adventure than they'd bargained for.
"Next to Normal"
(February 7 through February 23, 2020)
A "typical" American family comes apart at the seams in this manic musical as the kin are forced to face the discord of Mom's bipolar disorder.
"Silent Sky"
(March 27 through April 11, 2020)
Star playwright Lauren Gunderson's deep dive into the story of 19th century Harvard Observatory-employee Henrietta Leavitt, who isn't supposed to touch the equipment or have original ideas, yet her work contributes to the field in under-acknowledged ways.
"Calendar Girls"
(May 15 through May 31, 2020)
Based on the Miramax film, the play tells the story of a mourning widow who joins forces with her best friend to raise funds for a new settee in the local hospital waiting room. The method? A calendar of nude portraits that is so successful it brings controversy and scandal to their small village.