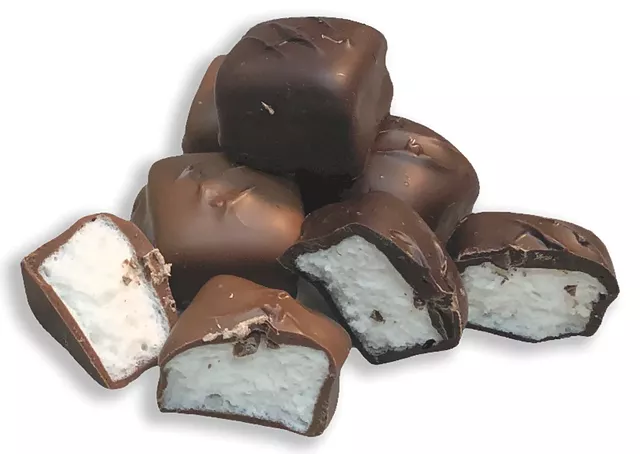 FILE PHOTO
Chocolate-covered marshmallows from Stever's Candy.
Stever's
623 Park Ave. | 585-473-2098
steverscandy.com
The candy business never goes out of style. Stever's, purveyors of homemade chocolate and candies, is a testament to that. The family-run chocolatier is a one-stop shop for everything sweet that uses many of the same recipes that were introduced by Douglas and Hilda Stever when they opened their original location at the corner of Benton and South Goodman Streets in 1946. Its peanut brittle and sponge candy are must-buys. During the holidays, especially Christmas and Easter, the store is packed with shoppers who pick from the finely-crafted confectionaries lining the shelves. For more than a half century, Stever's has made its home on Park Avenue and today stands among the bar-hoppers and brunch bunches as a Rochester tradition.

Finalists: Andy's Candies | Hedonist Artisan Chocolates | Laughing Gull Chocolates


PHOTO BY JACOB WALSH
Pistachio truffles from Hedonist Chocolates in the South Wedge.
Not so fast: Hedonist Artisan Chocolates


674 South Ave. | 585-461-2815
hedonistchocolates.com

Rule of thumb: Never say no to any candy. But Rochester has one candy shop that's actually been lauded in The New York Times. In a blind taste test, a panel assembled by the newspaper called a Hedonist Artisan Chocolate candy one of "the 10 best American small-batch, chocolate-covered salted caramels." Also recommended: Hedonist's pairings with the Finger Lakes' s McKenzie Whiskeys. — JEFF SPEVAK