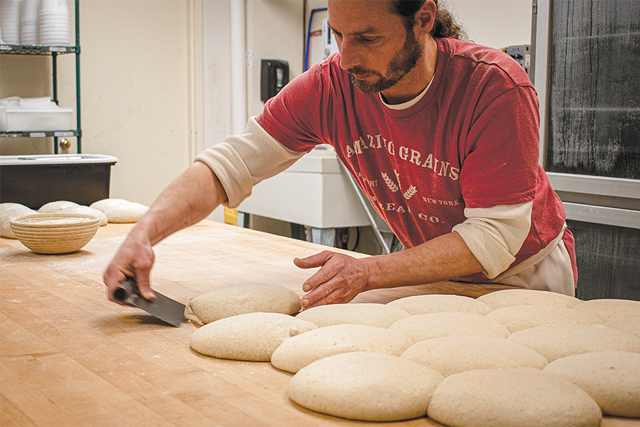 PHOTO BY JACOB WALSH
Fresh baked bread at Amazing Grains in the Village of Fairport.
Amazing Grains
1000 Turk Hill Road., Fairport | 585-880-8783
amazinggrainsbreadco.com
Bakeries are best measured by their sourdough bread. The loaves of fermented and baked dough may not seem all that complicated, but to be good they require a certain amount of time, care, and craft. Good sourdough also needs the right starters and mixtures of flour. Amazing Grains nails the style, offering up hearty, crusty loaves with enough tang to make them stand up against soups or stews, while still working well for a classic PB&J. But really, most people know and love Amazing Grains for its "Salty Bread," which sells out in a hurry at its store and others that carry it.
Baker Street Bakery | Flour City Bakery | Village Bakery