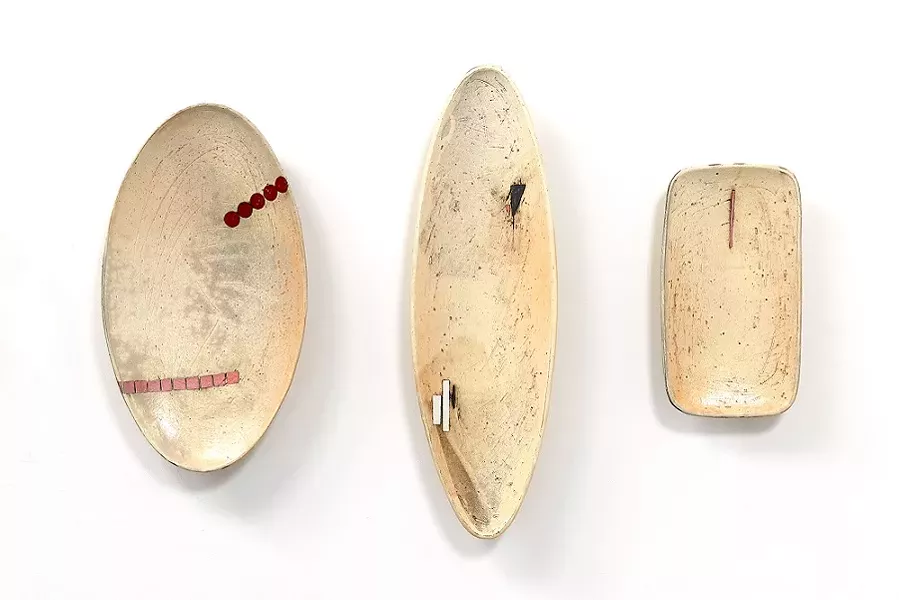 The 4th Annual Flower City Pottery Invitational takes place this weekend, featuring 21 premiere ceramic artists from throughout North America. An excellent opportunity for collectors and enthusiasts of contemporary clay, the event includes four days of exhibitions and sales of more than 2,000 objects, demonstrations, workshops, and talks by visiting artists. In addition to the master craftspeople selected by artist-curators Richard Aerni, Matt Metz and Peter Pincus, this year features emerging artist Logan Wall.
The Flower City Pottery Invitational takes place Thursday, October 11, through Sunday, October 14, at the Firehouse Gallery (Flower City Arts Center, 713 Monroe Avenue). The sales and exhibition are free and open to the public and are open Saturday, 10 a.m. to 5 p.m., and Sunday, 11 a.m. to 4 p.m. Tickets to the preview sale and opening reception, on Friday, 6 to 8 p.m., are $20 each. Workshops (running Thursday through Sunday) are individually priced and range from $40 to $70. More information is available at
rochesterarts.org/special-events/pottery-invitational-2018
. 244-1730;
rochesterarts.org
.