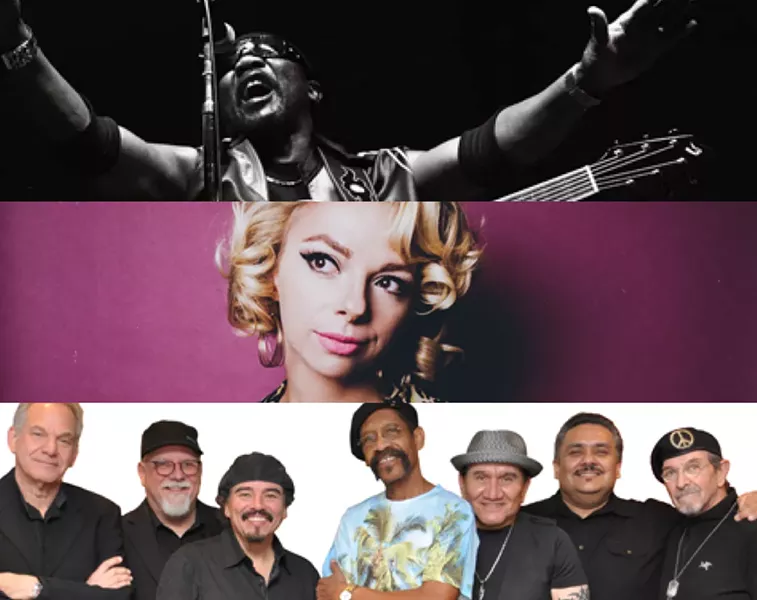 PHOTOS PROVIDED
The 2019 Party in the Park concert lineup includes (top to bottom) Toots and the Maytals on June 13, Samantha Fish on June 20, and War on July 25.
You can't talk about the Party in the Park concert series without acknowledging the passion and efficiency of promoter-producer Jeff Springut. There truly is something for everyone: hippies, pop fans, reggae fans, classic rockers, and folks that get the blues. It's all curated by Springut. Each show falls on a Thursday night, from June 6 to August 8, and includes:
June 6 — Springer, Zac Brown Tribute Band, Jumbo Shrimp
June 13 — Toots and the Maytals, Majestics, Noble Vibes
June 20 — Start Making Sense, Samantha Fish, Steve Grills and the Roadmasters
June 27 — Twiddle, Andy Frasco and the U.N., Teagan and the Tweeds
July 11 — Lettuce, Medicinals, Jack West
July 18 — Josh Shapiro, Gedeon Luke and the People, Almost Queen
July 25 — Brandon "Taz" Niederauer, War, Grupo Next Level
August 1 — Aqueous, Adam Ezra, Root Shock
August 8 — Galactic, Haley Jane and the Primates
Returning to Party in the Park this year are the MVP Health Care Family Zone, The VIP Ultra Lounge, The Craft Beer Garden, and Bazaar. General admission tickets are $7 (children under 12 are free) and can be purchased at the gate, The Auditorium box office, and ticketmaster.com. More information is at
rochesterevents.com/party-in-the-park
.