PHOTO BY TIM MACALUSO
Latinos Unidos held a protest yesterday in solidarity with B.L.A.C.K. and Black Lives Matter.
About 30 activists from Latinos Unidos protested yesterday outside of the Hall of Justice building in solidarity, they said, with Building Leadership and Community Knowledge, a local activist group, and the broader Black Lives Matter movement.
"Latinos are very much in support of B.L.A.C.K. and Black Lives Matter," activist Rosemary Rivera said. "We are in the same boat."
Many of the issues that the city's African-American communities face — poverty, affordable housing, disparities in education and health care — are the same issues faced by the Latino community, she said.
But policing in minority neighborhoods is the group's biggest concern. Some protesters said that they are concerned with how police treat people of color and that police have not done enough to build positive, trusting relationships with some neighborhoods.
Talk of the protest on social media led police to erect barricades around the Public Safety Building and the Hall of Justice closed early. But there was almost no police presence at the protest, which was peaceful and did not disrupt traffic.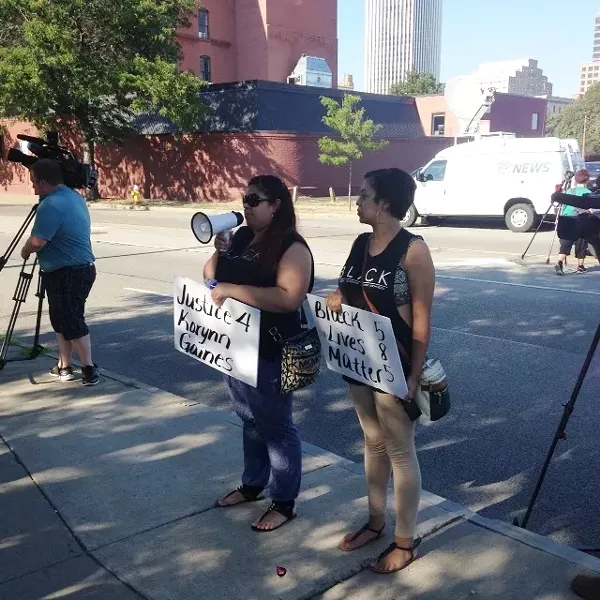 PHOTO BY TIM MACALUSO
Latinos and blacks face many of the same issues, an activist says.