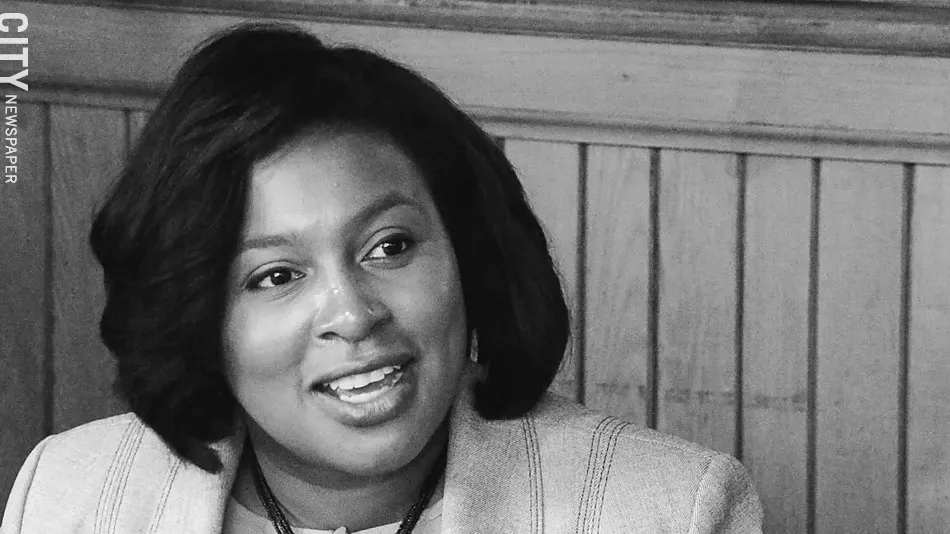 PHOTO BY MATT DETURCK
Rochester Mayor Lovely Warren
Rochester Mayor Lovely Warren has proposed
a $517 million budget
for 2016-2017 that increases spending but lowers taxes for homeowners and businesses.
Warren unveiled the spending plan this morning. Public hearings will be held early next month, followed by a City Council vote on June 14.
An 8 percent increase in the city's overall property value means that the average homeowner would see a $15.85 decrease in his or her property tax bill, Warren said. The increased overall value of property in the city, coming after years of mostly declining values, is a positive sign for the city, she said.
The budget would add 20 police officers and two investigators, Warren said, and the popular single-stream recycling program would be expanded to cover the whole city.
Despite the positive trends, Warren said that the city still faces significant economic challenges. The 2016-2017 budget, for example, had a $41.2 million gap that Warren closed by using reserve funds, a one-time infusion of state aid, and other methods.
The budget increases spending by 2.3 percent and the tax levy by $2.5 million.