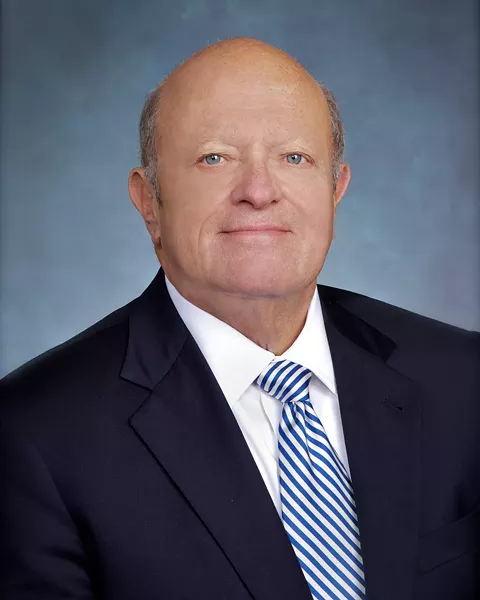 FILE PHOTO
Anthony Costello
Developer Anthony J. Costello has died. His firm, Anthony J. Costello & Son Development, most recently advanced a pair of projects along the Erie Canal, CityGate and The Reserve, located in Rochester and Brighton, respectively. In his earlier years as a developer, Costello built Clinton Crossings Medical Center and US Airports, which provides hangar and runway space to companies.
Rochester Mayor Lovely Warren issued the following statement about Costello:
"Anthony Costello was one of those rare individuals who could see the potential in something that others might never see," she said. "Anthony looked at the former Iola Campus, which was comprised of the remnants of our community's old tuberculosis sanitarium, and where others saw dilapidated buildings and decay, he saw a gleaming new 'gateway' to our city. His CityGate development is a testament to his vision and the jobs and housing opportunities this vibrant project are creating will be his legacy to the community he loved.
"Rochester is poorer today with the passing of Anthony Costello, but it is important to note how much richer our city is for his life and all he accomplished. My thoughts and prayers are with Anthony and the Costello family as we offer our deepest condolences from City Hall on his passing."
And from Monroe County Executive Cheryl Dinolfo:
"I am deeply saddened to learn of the passing of Anthony J. Costello. As chairman and CEO of Anthony J. Costello & Son Development, his vision for the future of our community will have a lasting and meaningful impact through the success of his many projects including CityGate. Anthony was a true friend to this community and he will be missed by all who knew him. On behalf of our entire community, I would like to offer my sincerest condolences to the Costello family — know that we will continue to embrace his vision for Rochester and work to build a brighter future."