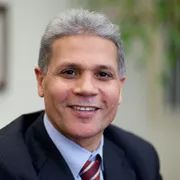 FILE PHOTO
Bolgen Vargas
The
Rochester City School District
will hold public hearings concerning 13 schools identified by the State Education Department as struggling or persistently struggling.
The schools are among more than 140 statewide that require urgent attention because they are not meeting performance standards. They fall under a new state law that places them in receivership, first to the superintendent, who has no more than two years to make significant progress toward improvement.
Rochester schools
Superintendent Bolgen Vargas
is required to develop a plan for each school, and community engagement is a required component of each plan.
All of the public hearings will be held at the district's central office, 131 West Broad Street. The following is the schedule for this week's hearings: Monday, August 3,
School 34
, at 5:30 p.m.; Tuesday, August 4,
School 44
, at 7:15 p.m.; Wednesday, August 5,
Schools 3 and 45
, at 5:30 p.m.; Thursday, August 6,
Schools 41 and 8
, at 5:30 p.m.; Saturday, August 8,
School 17
at 9 a.m. and
School 9
at 10:45 a.m.
BY TIM LOUIS MACALUSO

Fred Rainaldi,
developer of the Culver Road armory
, will
update the community
on plans for the third and final phase of the armory project.
The meeting is at 7 p.m. Tuesday, August 4, in the gallery space next to Fleet Feet, building 2, at the armory.
BY CHRISTINE CARRIE FIEN