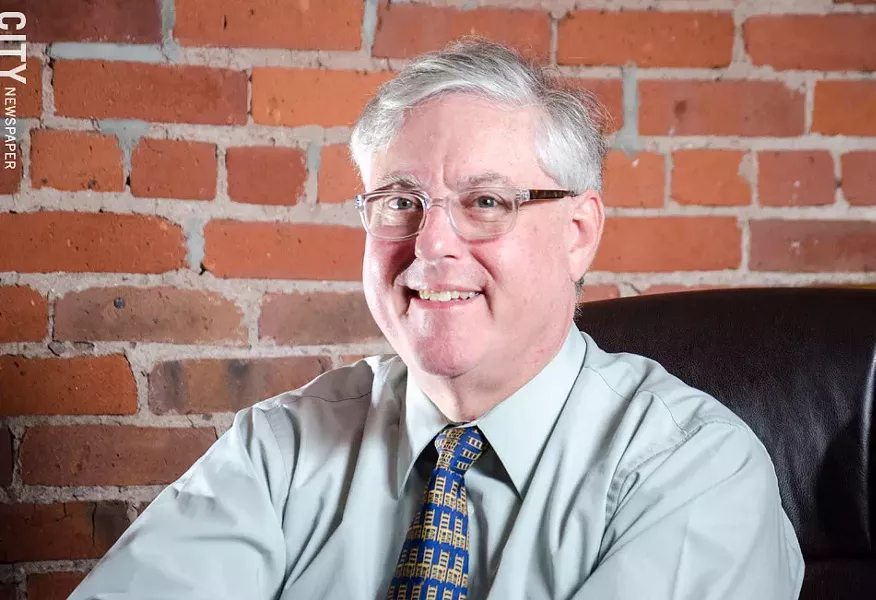 FILE PHOTO
Dave Garretson
Dave Garretson is stepping down as head of the Monroe County Democratic Committee. In a short statement released just now, Garretson cites concerns regarding health and family for his resignation. He says that he will serve until the end of the month.
Garretson, who was elected to lead local Dems just last September, has presided over the party during a time of internal squabbles rooted to a good extent in race and struggles over power.
Garretson succeeded State Assembly member Joe Morelle in the leadership post.
"My commitment to the Democratic Party remains steadfast," Garretson says, "and MCDC is in good shape."
Garretson says he will work with the party's Executive Committee to set a special meeting to elect a new chair.
UPDATE (July 15, 4:35 p.m.): County GOP leader Bill Reilich sent over the following statement:




"The primary role of any Chairman is to unify the party, generate financial support and most of all - win elections. Given Mr. Garretson's failure to make substantial progress in any of these aspects, it's no surprise that his brief tenure as Chairman has come to an end.
While the Democratic Committee continues to spin its wheels, the Monroe County Republican Committee and its 2015 slate of candidates led by County Executive candidate Cheryl Dinolfo, are firing on all cylinders.
Our strong leadership and commitment to lower taxes and job growth are ideas all voters can get behind regardless of party affiliation. I'm confident our Republican team has the right message and our momentum will carry us to decisive victories on Election Day."