Rachel Larson, a parent of a student at School No. 12, made a strong appeal to Rochester schools Superintendent Bolgen Vargas yesterday. Larson's son opted out of state-mandated tests under way this week, and Larson asked Vargas to stand up to the State Education Department by not giving the controversial tests.
"I want you to know that you're in a very difficult position, but you would be supported by so many parents," Larson said.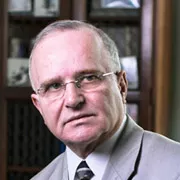 FILE PHOTO
RTA President Adam Urbanski
Vargas politely said that he disagrees with those parents who opt-out their children.
"As a superintendent, I have an obligation to adhere to requirements of the state," he said.
The exchange between Vargas and Larson, though congenial, was serious. And it occurred as thousands of students throughout the region and the state are opting-out of testing because their parents are fed up with high-stakes, standardized testing regimens.
Roughly a million students in grades 3-8 statewide are scheduled for tests this week in math and English. Though there isn't an exact count of how many students are opting-out, it's clear that the numbers are dramatically high.
And so is the tension between parents, teachers, school administrators, and government bureaucrats.
A brief recap: last month, the Rochester Teachers Association adopted a resolution affirming parents' right to opt out of the tests. But on April 2, Vargas sent a letter to parents trying to ease their concerns and encourage them to not opt out.
"It is important to know there is no provision in the state law or regulation that allows parents to opt their children out or request an alternative evaluation," the letter states. "Under state accountability requirements, a school cannot demonstrate progress unless at least 95 percent of its students take the tests."
And last week, RTA President Adam Urbanski went on the offensive by holding a press conference to support parents who decide to opt out of state testing.
Yesterday, Urbanski notified RTA members that the union will file a Class Action Grievance against the district after Beverly Burrell-Moore, elementary school chief, sent an email to some principals directing them to "identify teachers who have sent letters or made phone calls to parents encouraging them to opt out their children from NYS Assessments. Also, identify teachers who you have evidence as utilizing their classrooms as 'political soap boxes.'"
Urbanski said that he spoke with Vargas yesterday and that he said that he was unaware of the Burrell-Moore directive.
"I spoke to him directly and I asked him, 'Do you support this?'" Urbanski said. "It's obvious that the left hand doesn't know what the right hand is doing there."
Vargas said at last night's meeting that no punitive actions would be taken against teachers.
Still, few things could have topped an already volatile situation like a letter asking principals to "identify" teachers. This is one of the reasons that teachers unions formed in first place: to protect teachers from administrative and political agendas.
Some local school administrators and state education officials fail to grasp the depth and scope of the problem. While the anti-testing movement appears to have reached a crescendo this week, this is not just about children taking tests. And, contrary to what many state officials have tried to suggest, this isn't just about union resistance to controversial teacher evaluations, either.
It's worth noting that the backlash to high-stakes testing occurred as an Atlanta judge sentenced several teachers to prison after they were found guilty on racketeering charges. The teachers were involved in changing students' scores on high-stakes tests.
And Congress has been wandering in circles regarding revisions to the No Child Left Behind law that helped generate some of the education policies now under fire.
This is increasingly about a once-revered public institution in crisis. Many people – parents, educators, and community leaders – have become cynical and less trusting of public education policies and the institution itself. And rather than easing those concerns, some education, government, and political leaders are confirming the public's worst fears.