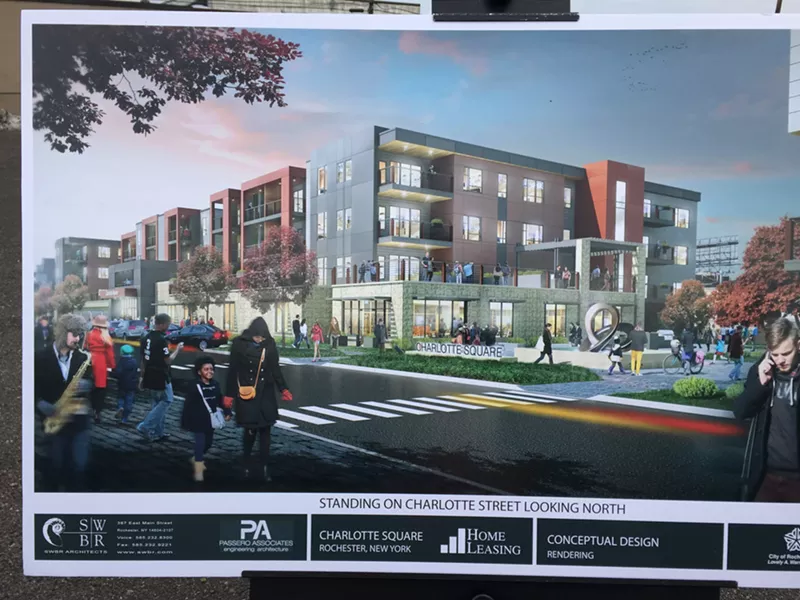 Charlotte Square design presented by Home Leasing.
A series of city-owned vacant lots on Charlotte Street in Rochester's East End will be developed for apartments and townhomes. Charlotte Square will also include a fitness room, bike storage, pocket park, and a soundproof practice room for students of the nearby Eastman School of Music.
Mayor Lovely Warren, at a press conference this afternoon, called Charlotte Square a key East End project. There will be 72 upscale apartments available at both market rate and affordable prices, a press release says, and 14 for-sale townhomes.
Rents will likely range from $1,000 to $1,800 a month, said Nelson Leenhouts, CEO of Home Leasing, the project's developer. The apartment tenants should be able to move in by summer 2016, Warren said, and the entire project completed sometime in 2017.
Charlotte Square will also complement the redevelopment of the Inner Loop, Warren said.