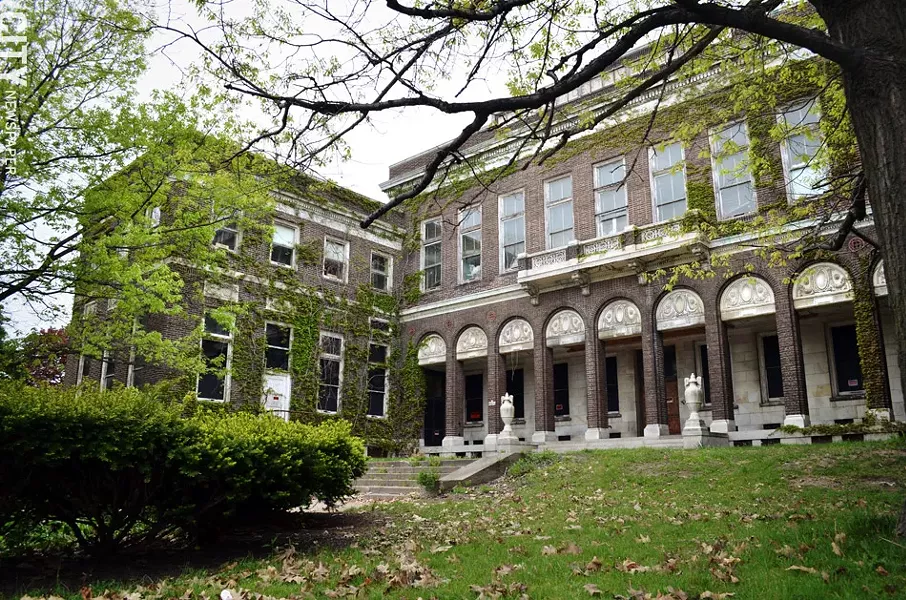 FILE PHOTO
The Eastman Dental Dispensary.
The
Preservation Board of the City of Rochester
will hear an application to
convert the old Eastman Dental Dispensary on East Main Street in Northeast Rochester into senior housing
. The board meets at 6 p.m. on Wednesday, August 6, in City Council chambers at City Hall, 30 Church Street.
Home Leasing LLC wants to use the building for 55 senior housing units. The application also includes exterior repairs, window replacement, and the reconstruction of parking lots.
The vacant dental dispensary is a landmark and has been on the Landmark Society's "Five to Revive" list of priority sites for revitalization.
BY CHRISTINE CARRIE FIEN
The
Penfield Town Board
is expected to set two public hearings regarding the
Southpoint Marina expansion
.
Two measures are on the board's meeting agenda this Thursday: one would set a public hearing on the project; the other would set a public hearing on the project's environmental review.
The Daniele family, which owns the marina, wants to add 176 boat slips and a 3,750 clubhouse. The marina is located along the south shore of Irondequoit Bay, which is an environmentally sensitive area. The Town Board required an in-depth environmental analysis because of the project's potential to impact the bay environment.
The board meeting starts at 7:30 p.m. at Town Hall, 3100 Atlantic Avenue.
BY JEREMY MOULE
Rochester schools Superintendent Bolgen Vargas
will deliver his
State of the Schools address
at 7 p.m. on Thursday, August 7.
The speech, which is given annually by the superintendent, provides an overview of the administration's goals and strategies for the coming school year. This year's event will be held at the Franklin Campus, 950 Norton Street.
The meeting will be preceded by a welcome-back-to-school event for Franklin's students and families at 5 p.m.
BY TIM LOUIS MACALUSO