If you were heading south on West Henrietta Road yesterday around 10 a.m., you probably saw the dozen or more squad cars belonging to state troopers, and the black, unmarked Silverados stationed in driveways and parking lots. A very alert police dog sniffed the arriving salt-rimmed cars at Monroe Community College's Applied Technologies Center.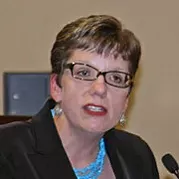 FILE PHOTO
MCC President Anne Kress
The heightened precautions were in anticipation of Vice President Joe Biden and his wife, Dr. Jill Biden. The Bidens' stop in Rochester was fresh off President Obama's State of the Union speech where he talked about rebuilding the middle class with living-wage jobs. Community colleges including MCC, the Bidens said, have an important role in this.
The Bidens may have been the center of attention, but it's safe to say that the day belonged to MCC President Anne Kress as well.
In a relatively short period of time, Kress has gotten under our skin. She gets Rochester and we get Kress. She moves deftly through the region's education, political, and business elite. Though Kress would be the first to say she hasn't done it alone, there's no question that MCC's image has transformed under her stewardship.
MCC has effectively shaken its blue-collar grittiness and taken on an urbane edginess. As higher education institutions go, Kress doesn't have a huge endowment with which to work, but her deck is stacked with affordability and value. You can actually do something with the education MCC offers, and you won't spend the rest of your life paying back student loans.
Kress is not only a tireless promoter of MCC, she's developed a deep understanding of the region. As SUNY Chancellor Nancy Zimpher said in her opening remarks yesterday, "If we want to get anything done, we call Anne."