The City of Rochester's
Planning Commission
will once again take up a controversial proposal to build a 99-unit apartment complex on University Avenue in the
East Avenue Preservation District
. The meeting is at 4:30 p.m. on Wednesday, October 30, in City Council chambers at City Hall, 30 Church Street.
The commission initially tabled
Morgan Management's
proposal to give members time to consider lengthy testimony submitted on both sides of the project. Critics say that the project is too big and that it doesn't belong in a preservation district. The opposition is led by the
George Eastman House
; the apartment building would disrupt the view from the GEH, says GEH Director Bruce Barnes. Barnes also says that a project such as Morgan's wasn't the intention of the Planned D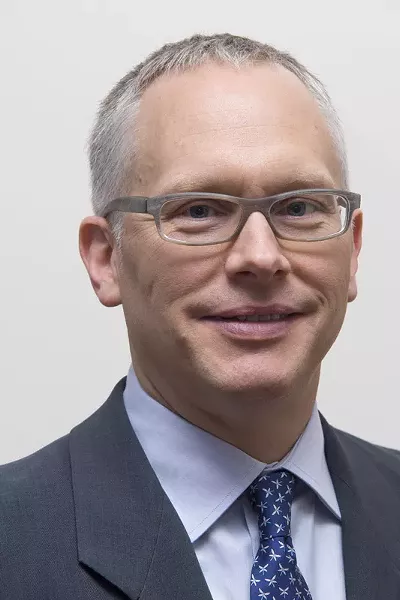 FILE PHOTO
Eastman House Director Bruce Barnes.
evelopment District, which GEH spearheaded in 2011.
Supporters say that the project would inject life and vitality into University Avenue, and that upscale apartments are in demand by young people and empty-nesters.
The members of the Planning Commission are expected to vote on the application at Wednesday's meeting. If they approve, the project goes back to the
Preservation Board
for final approval.
The
League of Women Voters
of the Rochester Metropolitan Area and the
Interfaith Alliance of Rochester
will hold a
community forum on Proposition 1
, the proposed amendment to the state Constitution to
expand gaming in New York
, from 7 p.m. to 9 p.m. on Monday, October 28, at Asbury First United Methodist Church, 1050 East Avenue.
Speaking in support of the amendment will be Jim Bertolone, president of the Rochester AFL-CIO. Speaking against will be David Blankenhorn, president of the NYC-based Institute for American Values.
Proposition 1 is on the November 5 ballot. If approved, it would allow up to seven casinos in the state.
Christine Carrie Fien
Attorney General Eric Schneiderman
will hold a
community forum
at 6 p.m. on Tuesday at the Eastman School of Music's Hatch Recital Hall, 433 East Main Street.
A letter sent by the AG's office says that he'll be joined by senior staff. They will discuss topics such as environmental protection, labor rights, civil rights, health care, and consumer fraud.
Locally, the Attorney General's Office is leading a grand jury investigation of county-affiliated local development corporations. The office has disclosed little about the investigation, though it stems from
state Comptroller's Office
audits of the county's relationships and contracts with two LDC's:
Upstate Telecommunications Corporation and Monroe Security and Safety Systems LDC
.
In particular, the
audits
questioned whether the LDC's showed favoritism in awarding contracts.
Jeremy Moule