Brockport residents will hold elections to choose a mayor and two trustees. Mayor Maria Castañeda is seeking a second term, running against Margaret Blackman, a current village trustee and retired professor of anthropology at SUNY Brockport. Blackman is joined by newcomer Valerie Ciciotti, and incumbent trustee Carol Hannan on the Revitalize Brockport party. Castañeda's running mates on the Taxpayers First party line are Rick Ross and write-in candidate Kristina Telles.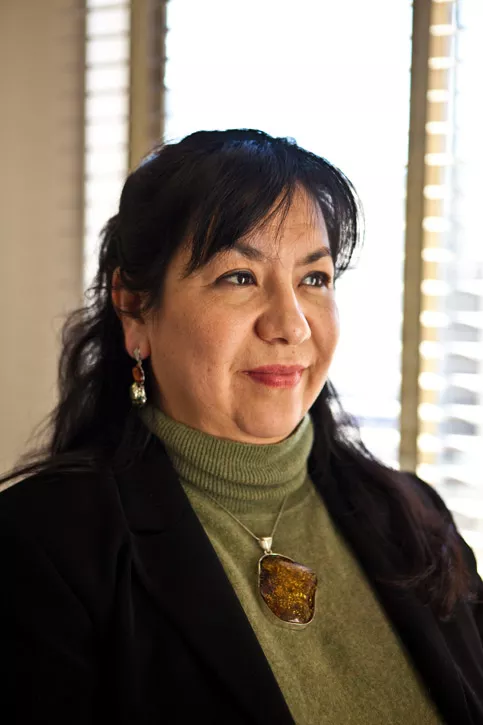 Castañeda has been a divisive leader; her opponents and critics say the mayor's ultimate goal is to dissolve the village. Castañeda also faced legal issues stemming from the alleged illegal rental of rooms at her Brockport home. The criminal charges have been dismissed, but she still faces code violations charges in Brockport.
Castañeda says her arrest was politically motivated with the intention of ousting her from office "and to intimidate others like me [who] are concerned about the high cost of living in the village."
The elections are Tuesday, June 18. Polls open at noon.
Rochester City Council will vote on Mayor Tom Richards's 2013 to 2014 proposed budget, which could include partial restoration of the police department's Mounted Patrol. Richards planned to eliminate the unit, redirecting those officers to deal with violent crime in the city.
Legislation to reinstate four of the unit's seven officers was introduced last week by some members of City Council, who say the unit is a public relations benefit to the city.
The legislation also calls for a review of the Mounted Patrol unit this year in order to look at alternative funding sources.
City Council will vote on the budget and the partial restoration of the Mounted Patrol on Tuesday, June 18. The meeting starts at 7:30 p.m. in Council chambers at City Hall, 30 Church Street. CHRISTINE CARRIE FIEN
A few years ago, Penfield officials and a group of community volunteers developed a new Comprehensive Plan for the town. And during the process, residents repeatedly pointed out the town's lack of a village or town center.
Officials agreed and the Comprehensive Plan was written to say that specific areas in town should be targeted for mixed-use development. Now, approximately two years later, town officials have started to develop mixed use districts for Manitou Lake — an area on Old Penfield Road around a former stone quarry — and an area around Route 250, south of Penfield Center Road.
From 7 p.m. to 9 p.m. today (Monday, June 17), town officials are holding a public information meeting on the districts. The meeting will be held at Penfield Town Hall, 3100 Atlantic Avenue.
Under traditional zoning, different land uses — commercial, residential, industrial, etc. — are separated from one another. Conventional zoning resulted in development that's isolated and automobile-dependent.
Mixed-use zoning draws on village-style development, where residential and commercial development is integrated. Town Planner Katie Evans says the new districts would provide housing options for residents, and will also include community-scale retail.
"When you look at our changing demographic, the single-family colonial house may not be what the 60-plus resident wants," Evans says. JEREMY MOULE
The US Supreme Court could announce its decision to uphold or strike down two important cases this week: the Defense of Marriage Act or DOMA, and California's Proposition 8.
A rally will be held at 5 p.m. on the day of the DOMA decision at Washington Square Park, 181 South Clinton Avenue.
DOMA does not give the federal benefits offered to opposite-sex married couples to same-sex married couples, even in states where same-sex marriage is legal. Prop 8 bans same-sex marriage in California.
Rochester schools Superintendent Bolgen Vargas will hold one of his Coffee and Conversation meetings from 5 p.m. to 7 p.m. on Tuesday, June 18.
The meeting is an opportunity for residents, parents, and students to talk to Vargas about a wide range of issues. It will be held at the district's central office, 131 West Broad Street. TIM LOUIS MACALUSO