Kodak's proposal to sell the Eastman Business Park's utilities system could soon move forward.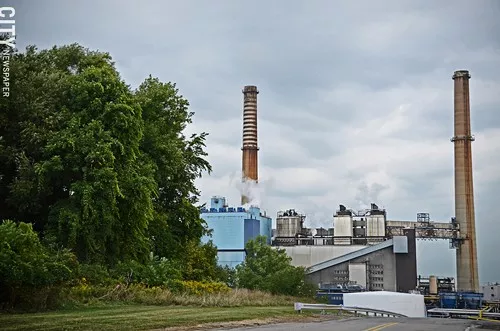 The power plant at Eastman Business Park
An order drafted by Public Service Commission staff green-lights the sale of the utilities to a subsidiary of Recycled Energy Development (RED). But the commission has to approve RED's request to operate gas, electric, and steam utilities before that can occur. That matter is on the agenda for the commission's Thursday meeting, which starts at 10 a.m. in Albany.
Under the deal with Kodak, RED would pay $10 million for the utilities, which include an electricity and steam plant as well as untreated and potable water systems. RED plans to invest another $40 million to $80 million to replace the power plant's coal-fired boilers with natural gas-fueled ones.
Local government and economic development officials see Eastman Business Park as a major asset for the Rochester region. The utility system in particular makes the park attractive to high-tech businesses, they say. But the power plant needs upgrades to complying with impending state and federal clean air laws. Those upgrades would require significant investment from Kodak, which is trying to emerge from bankruptcy.
The PSC order OKs the utility rate schemes the RED proposed and does exempt it from some reporting requirements mandated for public utilities like Rochester Gas and Electric. Because the Eastman Business Park customers do have the option of purchasing power from RG&E, RED will be operating in a competitive environment, says the order. That competition will serve as incentive for RED to keep rates low, it says.