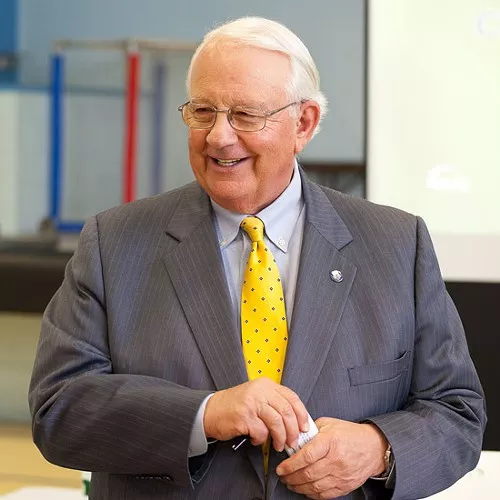 City Council begins its review of Rochester Mayor Tom Richards' 2013 to 2014 proposed budget
this week. Richards has put forth a $482 million plan that eliminates the police department's
mounted patrol
, closes the
311 service
during the overnight hours, and defers a chunk of the city's pension obligation. Parking fees in downtown garages would go up.
Although the tax rate would not increase under this new budget, most tax bills would go up due to increased service fees and other factors.
City Council will hold budget hearings from 9 a.m. to 5 p.m. on Tuesday, June 4. The budgets for the following departments will be reviewed:
• 9 a.m. to 9:10 a.m.: Council and clerk.
• 9:15 a.m. to 10:45 a.m.: Administration.
• 10:50 a.m. to 11:55 a.m.: Information technology.
• 1 p.m. to 2:45 p.m.: Department of Environmental Services.
• 2:50 p.m. to 3:20 p.m.: Library.
• 3:25 p.m. to 5 p.m.: Department of Recreation and Youth Services.

Developer Anthony J. Costello & Son will present plans for a proposed Costco store to Upper Mt. Hope neighbors at 6 p.m. on Tuesday, June 4, at St. Anne Church social hall, 1600 Mt. Hope Avenue. City of Rochester officials will also be on hand to answer questions.
The 150,000-square-foot wholesale store would be the anchor tenant for Costello's CityGate project, which is planned for the former Iola campus at the intersection of East Henrietta and Westfall roads.
Plans for CityGate include residential units, hotel, satellite transit center, and parking garage. Christine Carrie Fien
A committee tasked with reviewing the county charter will hold its first meeting at 11 a.m. Tuesday, June 4, in the County Legislature chambers at the County Office Building, 39 West Main Street.
The charter is essentially a set of laws laying out how county government is organized. The review committee reports to the Legislature and as part of its duties, can recommend changes to the charter. The Legislature would have to approve the changes before they become law.
But the committee had a bumpy start. Democrat Justin Wilcox introduced the legislation that created the committee, but Republicans held off bringing it to a vote for two months. Then suddenly during a heated Legislature meeting in May, Republican Assistant Majority Leader Dan Quatro called for a vote on the proposal.
The legislation passed. Its language gave Legislature President Jeff Adair the responsibility of appointing the members, pending confirmation by the Legislature. And that's exactly what Adair did. Democrats have one seat on the committee, and Adair appointed Legislator John Lightfoot to it. Dems were outraged by the move because Lightfoot was never asked whether he'd serve, and the Democratic leadership wasn't consulted.

At 5:30 p.m. Wednesday, June 5, Legislature Democrats will hold a public meeting about plans for new agriculture fairgrounds at Ogden's Northampton Park. The meeting will be held at the park's ski lodge on Hubbell Road.
The nonprofit Monroe County Fair and Recreation Association plans to design and fund the construction of several structures, riding horse arena, pull track, parking area, and water and sewer upgrades. The improvements would be gifted to the county. The association plans to hold an agricultural festival in August, according to legislation. The association previously held the annual county fair at the Dome Arena. But the dome has been sold and the fair is in transition. This new festival is an attempt to re-envision the fair with a renewed focus on agriculture.
Democrats say they are concerned about the costs, short and long term, to county and taxpayers. And parks advocates say the arrangement may constitute abandonment of parkland, which requires action by the State Legislature. County administration and county officials disagree. Jeremy Moule